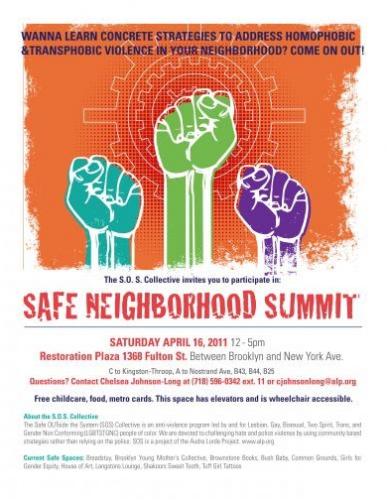 Ever wonder about your safety?
Live or work in Central Brooklyn? 
Wanna learn concrete tools to address homophobic and transphobic violence in your neighborhood?  
Registration is now open for the 3rd Annual Safe Neighborhood Summit. April 16 from 12PM - 5PM.
Register here: English or Español 
The Safe OUTside the System (SOS) Collective is an anti-violence program led by and for Lesbian, Gay, Bisexual, Two Spirit, Trans, and Gender Non Conforming people of color. We are devoted to challenging hate and police violence by using community based strategies rather than relying on the police.
Safe OUTside the System is a project of the Audre Lorde Project.