Audre Lorde Project - Manhattan
147 West 24th Street, 3rd Floor
New York, New York 10011-1911
Telephone: 212.463.0342
Fax: 212.463.0344
Audre Lorde Project - Brooklyn
85 South Oxford Street
Brooklyn, New York, 11217-1607
Telephone: 212.463.0342
Fax: 212.463.0344
Manhattan Office Hours
Tuesday - Thursday 1pm-7pm
Staff
Staff are listed in alphabetical order and may be reached via the ALP main number listed above.
Kim Ford, Interim Executive Director  (212) 463-0342 ext. 18 email kim@alp.org
Cleopatra Acquaye-Reynolds, Membership Coordinator (212) 463-0342 ext 17  email: cleo@alp.org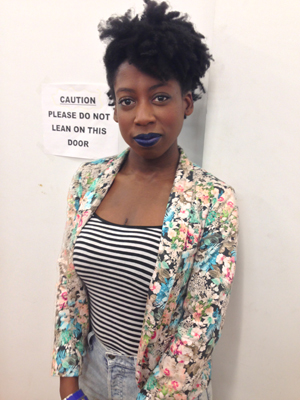 Cleopatra is an African-American Femmeboiant Queer first generation child of immigrants who was born, raised, and currently living in The Bronx, New York. A child of Ghanaian immigrants, education and access has always been a huge focus in Cleopatra's life and she aims to make both priority issues when working within ALP.  Cleopatra has been a Core Member of the Audre Lorde Project since 2012 and has helped establish various projects like Food Justice and The Movement Dance team.  She aspires to bring political justice to Comic-Cons everywhere.
When Cleopatra isn't working (and sometimes when she is), she writes a sitcom about a law firm she worked at for 8 months and works on her future hit Youtube Series "Are There Black People in this Movie?" where she criticizes pop culture for not having enough quality black characters offered to actors of color.  She also complains about people who take long walks on beaches.
Jamal T. Lewis, Communications Coordinator, (212) 463-0342 ext. 15 email: jamal@alp.org
Jamal T. Lewis is a multidisciplinary artist, cultural worker and writer living in Bed-Stuy, Brooklyn, New York, hailing from Atlanta, Georgia. Prior to joining the ALP, he-she spent 4 years creating social and digital content and communications strategy for various organizations -- from campus activism to non-profits, corporate and social/civic tech. Jamal is deeply invested in creating and archiving stories that expands and complicates Black history, specifically those of marginalized communities: trans, gender non-conforming, fat, disabled, and locators language cannot contain and hold.
Ileana Méndez-Peñate, Director of Programs (212) 463-0342 ext. 11 email: ileana@alp.org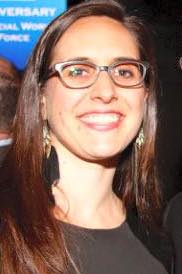 Ileana Méndez-Peñate is a queer femme Latina who has called New York City her home for the last 15 years. She is passionate about critical pedagogy and facilitation, building transformative leadership within communities of color, and ending violence in all forms. Illeana has worked within the youth liberation movement and anti-violence movement, and spent many years supporting intergenerational social justice spaces that center children and caregivers. She holds an MSW  from the Silberman School of Social Work.
Nico Fonseca, TransJustice Program Co-Coordinator (212) 463-0342 ext. 13 email: nico@alp.org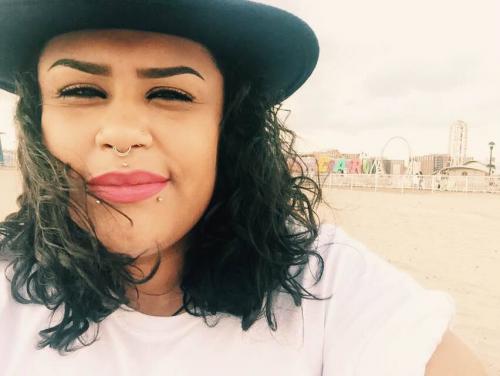 Nico Fonseca is a Queer, Trans and gender variant Afro Boricua who was born and raised in Brooklyn, NY. A community organizer and cultural worker, Nico works to generate community building practices, spaces and values that uplift marginalized voices, and continues to work toward the liberation of Trans and Gender Nonconforming communities of color. When he's not taking it to the streets, he likes reading, writing, cake and long walks on the beach while discussing how to dismantle fatphobia.
Tasha Amezcua, Manager of Finance and Administration, (212) 463-0342 ext.12 email: tasha@alp.org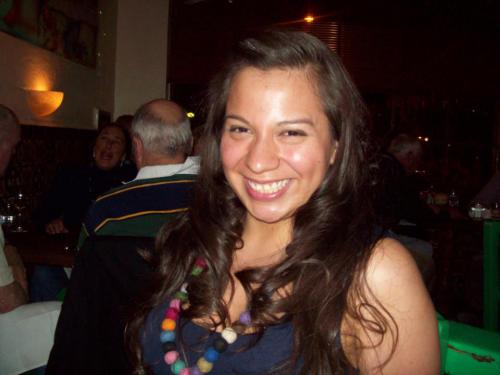 Tasha Amezcua, Manager of Finance and Administration, is a queer, femme, Chicana survivor of violence and organizer from Santa Ana, CA who has never relied on the cops for safety. She has called New York City her home since 2003, and has 10 years of LGBTSTGNC POC anti-violence community organizing experience. Tasha was an active member of the Safe Outside the System Collective from 2006 to 2009. She wanted to be a nun as a child, but figured out later that the desire was really for queerness, safety, and community. Tasha believes that we are all we need to survive, that we are experts in our own lives, and that community are the folks who show up for you and have your back. Tasha loves cats and bikes.
Simone Sobers, 3rd Space Coordinator (212) 463-0342 ext 16  email: simone@alp.org
Kerbie Joseph, Safe Outside the System Coordinator (212) 463-0342 ext 14 (Wed, Thur) and ext 24(Mon,Tues,Fri)  email: kerbie@alp.org
Board
Melanie Willingham-Jaggers, Board Chair
Jasbir Puar
Stephanie M, Peña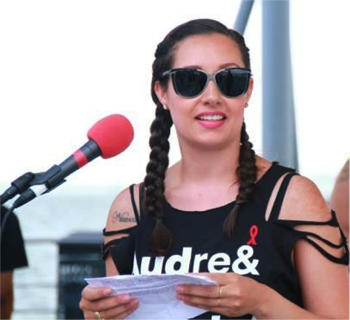 Stephanie is a queer femme Latina organizer, advocate and activist. As the daughter of a first-generation Colombian feminist organizer, there was always an emphasis on social justice and civic engagement in her home. In search of qpoc community Stephanie joined ALP as a member in 2009. As a board member, she is dedicated and committed to the generation of funds, resources and leadership development in order to achieve collective healing, growth and liberation.  
Kirya Traber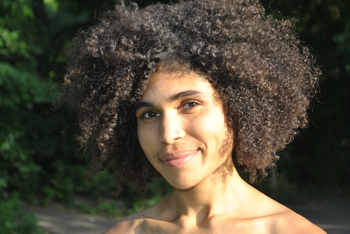 Kirya Traber is an actress, playwright, and cultural worker. She is currently in residence at Lincoln Center Education, and is on faculty at the School of Drama at the New School. Kirya received her MFA in Acting from the School of Drama at the New School, is the recipient of the California Governor's Award for Excellence in the Arts, Robert Redford's Sundance foundation award for Activism in the Arts, an Astrea Lesbian Writers Fund award for Poetry, and is a former judge for the LAMBDA Literary awards in LGBT Drama. Kirya is an alumnus of the 2010 VONA/Voices retreat for writers of color, the 2012 EmergeNYC intensive at the Hemispheric Institute, was a 2014 Space Grantee at Brooklyn Arts Exchange, and is an alumnus of Urban Bush Women's 2015 Summer Leadership Institute. Kirya writes and performs for the stage, and facilitates collaborative art projects with youth and adults in community-based settings, and within the juvenile justice system.
Ana Conner
Sasha Ahuja
 
Tanya Walker