Audre Lorde Project - Manhattan
147 West 24th Street, 3rd Floor
New York, New York 10011-1911
Telephone: 212.463.0342
Fax: 212.463.0344
Audre Lorde Project - Brooklyn
85 South Oxford Street
Brooklyn, New York, 11217-1607
Telephone: 212.463.0342
Fax: 212.463.0344
Manhattan Office Hours
Tuesday - Thursday 1pm-7pm
Staff
Kim Ford, Interim Executive Director  (212) 463-0342 ext. 18 email kim@alp.org
Kim joined the Audre Lorde Project as Interim Executive Director in October 2017. As a consultant and activist she brings over 19 years' experience working with grass-roots, community-based, and national nonprofit organizations including FIERCE!; GRIOT Circle Inc.; In Our Own Voices; Justice Committee; Third Wave Foundation; Stonewall Community Foundation's Racial Equity Initiative; Funders for Lesbian and Gay Issues; and the Astraea Lesbian Foundation for Justice.
Kim has worked with pioneering organizations and events such as African Ancestral Lesbians United for Societal Change; Zuna Institute, a national advocacy organization for Black Lesbians; NYC's first Black Pride; Arms Akimbo: NYC's first-ever Lesbian, Bisexual, Two-Spirit and Transgender Women of Color Organizing Institute; NYC's People of Color Pride Weekends; and served on the board of the Audre Lorde Project.
She is the co-founder of Beyond Bold & Brave, organizers of Black Lesbian Conference 2016 and 2018; and founder of Kitchen Table Giving Circle: A Black/African Descent Lesbian, Bisexual, Transgender & Queer Women Philanthropic Initiative.Kim has facilitated workshops; moderated and spoken at events, panels and readings; presented on various topics including organizing in the LGBTST POC communities, racism within LGBTST communities, women's health and wellness, and sexuality; and has an emerging coaching practice.
Cleopatra Acquaye-Reynolds, Director of Programs (212) 463-0342 ext 11  email: cleo@alp.org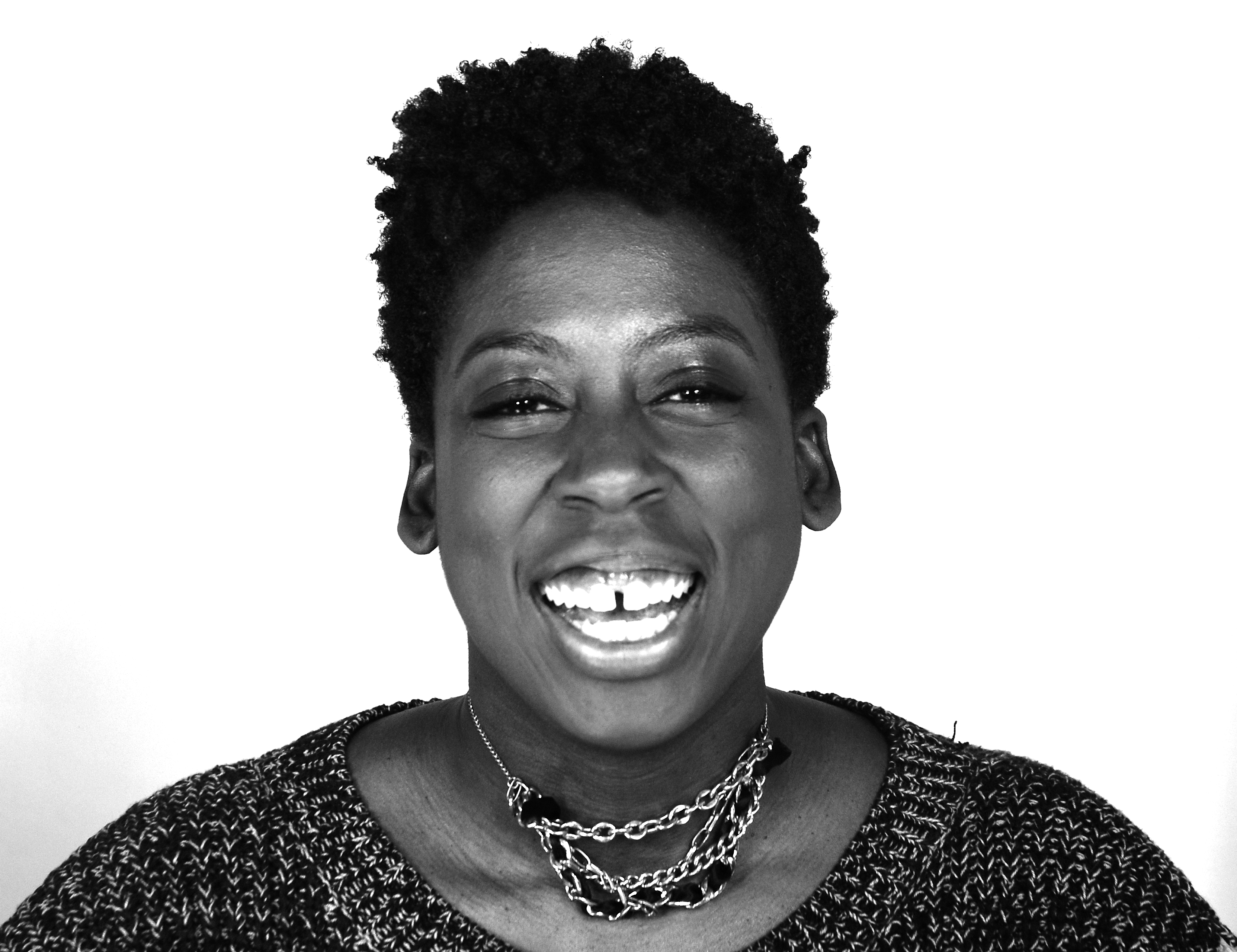 Cleopatra Acquaye-Reynolds (aka Cleo aka Cleopatra From The Bronx) is an  African-American Femmeboiant Gender Non-Conforming* Queer who was born,  raised, and lived in The Bronx, New York for 28 years. As a first-generation born child of Ghanaian immigrants, education and access has always been a huge focus in Cleopatra's life and she aims to make both priority issues in all areas of her life. Cleopatra hopes to collapse universes that hold our collective oppression and trauma in effort to make space for truth and new galaxies that build our values of resiliency and abundance. Cleopatra's pronouns are She, Her, and Sir. She describes her facilitation persona as a Top Femme Daddx. When Cleopatra isn't organizing, she can be found not finishing her Cosplay for the comic book convention that is two days away (Yes, there is always a comic book convention two days away)
Ileana Méndez-Peñate, Director of Special Projects (212) 463-0342 email: ileana@alp.org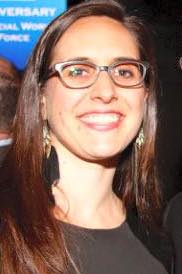 Ileana Méndez-Peñate is a queer femme Latina who has called New York City her home for the last 15 years. She is passionate about critical pedagogy and facilitation, building transformative leadership within communities of color, and ending violence in all forms. Ileana has worked within the youth liberation movement and anti-violence movement, and spent many years supporting intergenerational social justice spaces that center children and caregivers. She holds an LMSW  from the Silberman School of Social Work.
Tasha Amezcua, Manager of Finance and Administration, (212) 463-0342 ext.12 email: tasha@alp.org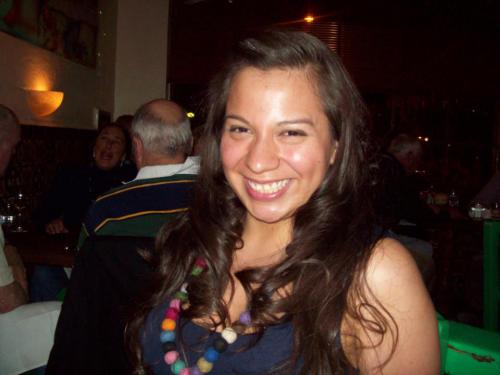 Tasha Amezcua, Manager of Finance and Administration, is a queer, femme, Chicana survivor of violence and organizer from Santa Ana, CA who has never relied on the cops for safety. She has called New York City her home since 2003, and has 10 years of LGBTSTGNC POC anti-violence community organizing experience. Tasha was an active member of the Safe Outside the System Collective from 2006 to 2009. She wanted to be a nun as a child, but figured out later that the desire was really for queerness, safety, and community. Tasha believes that we are all we need to survive, that we are experts in our own lives, and that community are the folks who show up for you and have your back. Tasha loves cats and bikes.
Simone Sobers, 3rd Space Coordinator (212) 463-0342 ext 16  email: simone@alp.org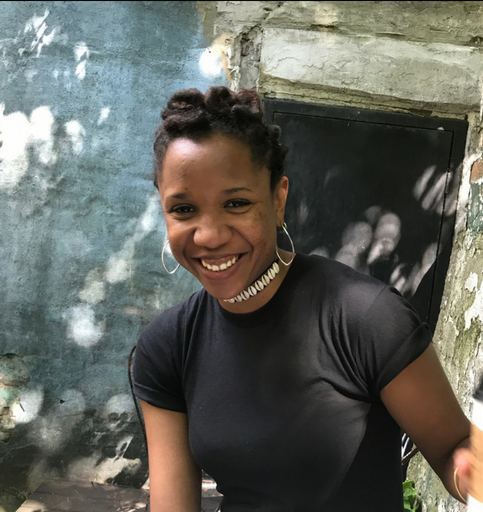 Simone is a Black, queer, femme, disabled organizer passionate about developing ways we can bring our full selves into liberatory movement work and integrate our ancestral  magic through abolition, disability justice, racial justice, and healing justice. Born to a New Yorker and a "Chocolate City" Washingtonian, Simone instead grew up in Senegal, Ghana and Indonesia. A daughter of no place and many places, she continues to find home with those who share her politic & practice; who move in recognition of the scars of colonialism and the scam of borders; who fight for the self determination of our people. Simone has been a core member of ALP since 2014, organizing within Safe OUTside the System Collective and Membership. Before working at ALP, she was doing personal healing work with naturopathic and integrative medicine doctors and wants to bring that knowledge into every movement space. Simone is excited to honor our collective legacy of resilience and create and dream of transformation for our people in this new role.
Kerbie Joseph, Safe Outside the System Coordinator (212) 463-0342 ext 14 (Wed, Thur) and ext 24(Mon,Tues,Fri)  email: kerbie@alp.org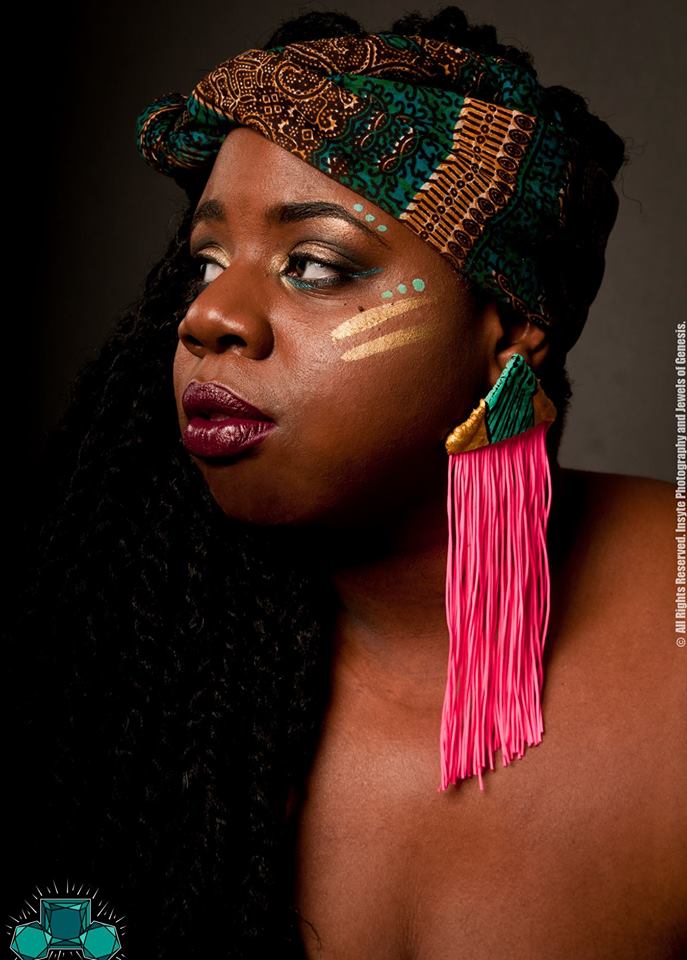 Kerbie Joseph is a first generation Haitian woman from Brooklyn, NY and a community organizer with the ANSWER  (Act Now to Stop War and End Racism) Coalition. Kerbie has organized and led the Stop The Cops unity march from the Bronx to Harlem, in solidarity for Trayvon Martin, Ramarley Graham and all police brutality victims. Kerbie is a lead organizer in the Justice for Akai Gurley Family campaign and works with many of the police brutality families in NYC. Kerbie has organized along side many of the police brutality groups and progressive politicians in NYC as well. Kerbie has spoken at Yale University, Fordham University, NYU, Temple, CUNY, and at Adelphi University on topics such as: racism, police brutality, class, LGBTQ struggle, women's oppression and organizing. Kerbie currently works as a youth counselor at the Ali Forney Center which is the largest LGBTQ homeless housing shelter in the U.S. Kerbie was also a case manager at Damayan Migrant Workers Association where she worked with labor trafficking survivors and found housing for them. Kerbie continues to do solidarity work nationally and is excited about growing with the Audre Lorde Project.
Kade Cahe, Member Engagement & Leadership Coordinator (212) 463-0342 ext 15  email: kade@alp.org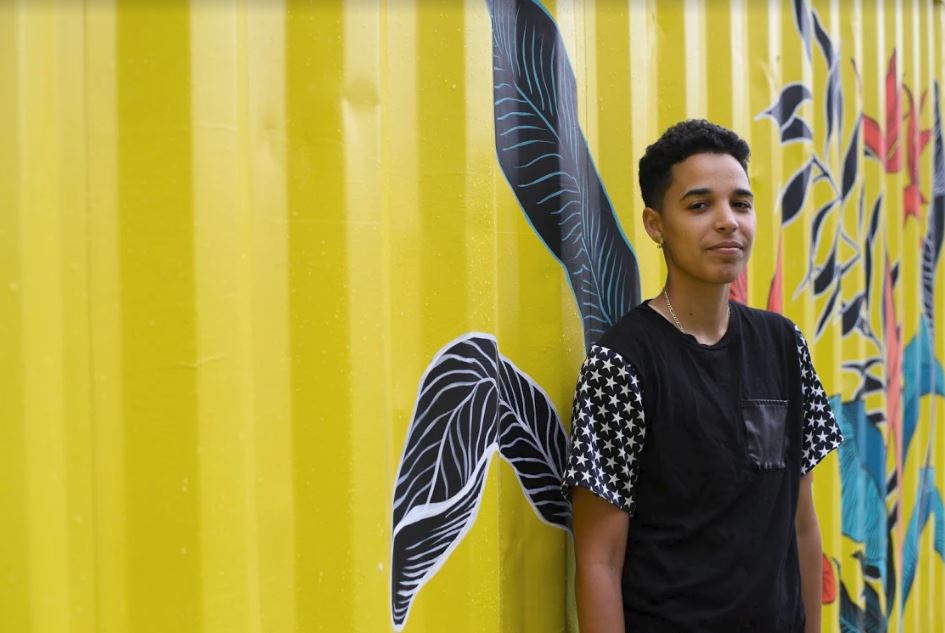 Kade Cahe, pronounced KD K, is a first generation Black Dominican Queer GNC Masculine of Center person from the Bronx. Kade often dreams, schemes, and acts to dismantle anti-blackness, transphobia, ableism, gender-based violence, the prison industrial complex, and capitalism, to start, while creating radical restorative futures within our communities. They organize through the BYP100 New York City chapter as one of the Healing and Safety co-chairs to bring holistic liberation to all black people so that we can all be free. Kade utilizes their background as critical educator, organizer, and leadership trainer, on Swipe it Forward! actions to help end broken window policing, #SayHerName events, and when integrating wellness into organizing spaces. Before working at ALP, Kade was a Senior Trainer at the Posse Foundation where they recruited students for Posse's full-tuition scholarship program, led workshops on leadership, identity, power, and support to ensure that students were persisting in their goals. Kade is excited to work and grow with ALP to further merge their organizing and leadership development within our LGBTSTGNC people of color community.
Board
Melanie Willingham-Jaggers, Board Chair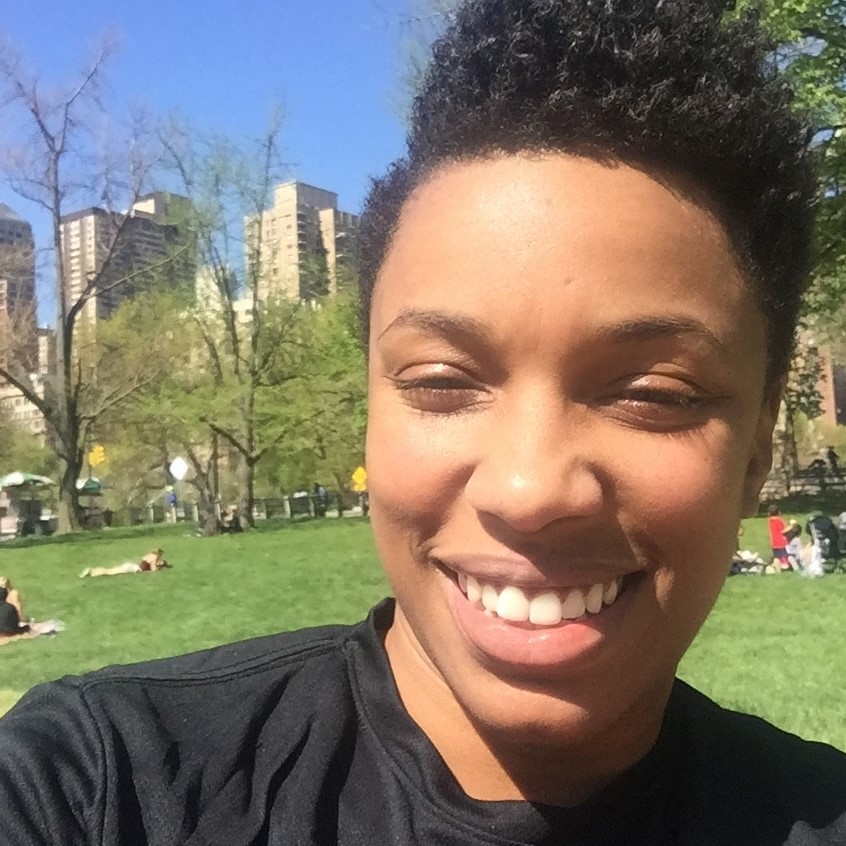 Melanie Willingham-Jaggers, currently serves as board chair of The Audre Lorde Project a center for community organizing for Lesbian, Gay, Bisexual, Two Spirit, Trans and Gender Non-Conforming People of Color, in the New York City area. Mel is also the Program Associate Director of The Worker Institute at Cornell University. Melanie comes to the ALP Board with experience in ensuring the strategic, programmatic, and operational excellence as well as a deep belief that as long as there are organizations connected to our freedom movements – those organizations must be internally safe, healthy and vibrant spaces, on which movements can rely if they so choose. The diverse skill set Mel brings with them includes curriculum design, facilitation, organizing and direct service within and beyond various marginalized and intersecting communities including current and formerly incarcerated, underground economy involved, LGBTSTGNCI, youth and adults. She has organized and built coalitions in New York, Atlanta, and San Francisco. Melanie received her B.A. in Politics, Peace and Justice Studies and Philosophy from the University of San Francisco, and their master's degree from The City University of New York's School of Professional Studies in Applied Theater. You can catch Mel nerding out on organizational culture, operations, strategy and plotting policies and systems in service of the movement; loving queer black folk; thinking about astrology and social justice; planning her next vacation.
Jasbir Puar
Kirya Traber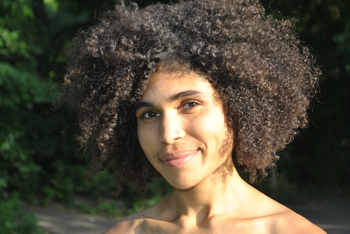 Kirya Traber is an actress, playwright, and cultural worker. She is currently in residence at Lincoln Center Education, and is on faculty at the School of Drama at the New School. Kirya received her MFA in Acting from the School of Drama at the New School, is the recipient of the California Governor's Award for Excellence in the Arts, Robert Redford's Sundance foundation award for Activism in the Arts, an Astrea Lesbian Writers Fund award for Poetry, and is a former judge for the LAMBDA Literary awards in LGBT Drama. Kirya is an alumnus of the 2010 VONA/Voices retreat for writers of color, the 2012 EmergeNYC intensive at the Hemispheric Institute, was a 2014 Space Grantee at Brooklyn Arts Exchange, and is an alumnus of Urban Bush Women's 2015 Summer Leadership Institute. Kirya writes and performs for the stage, and facilitates collaborative art projects with youth and adults in community-based settings, and within the juvenile justice system.
Ana Conner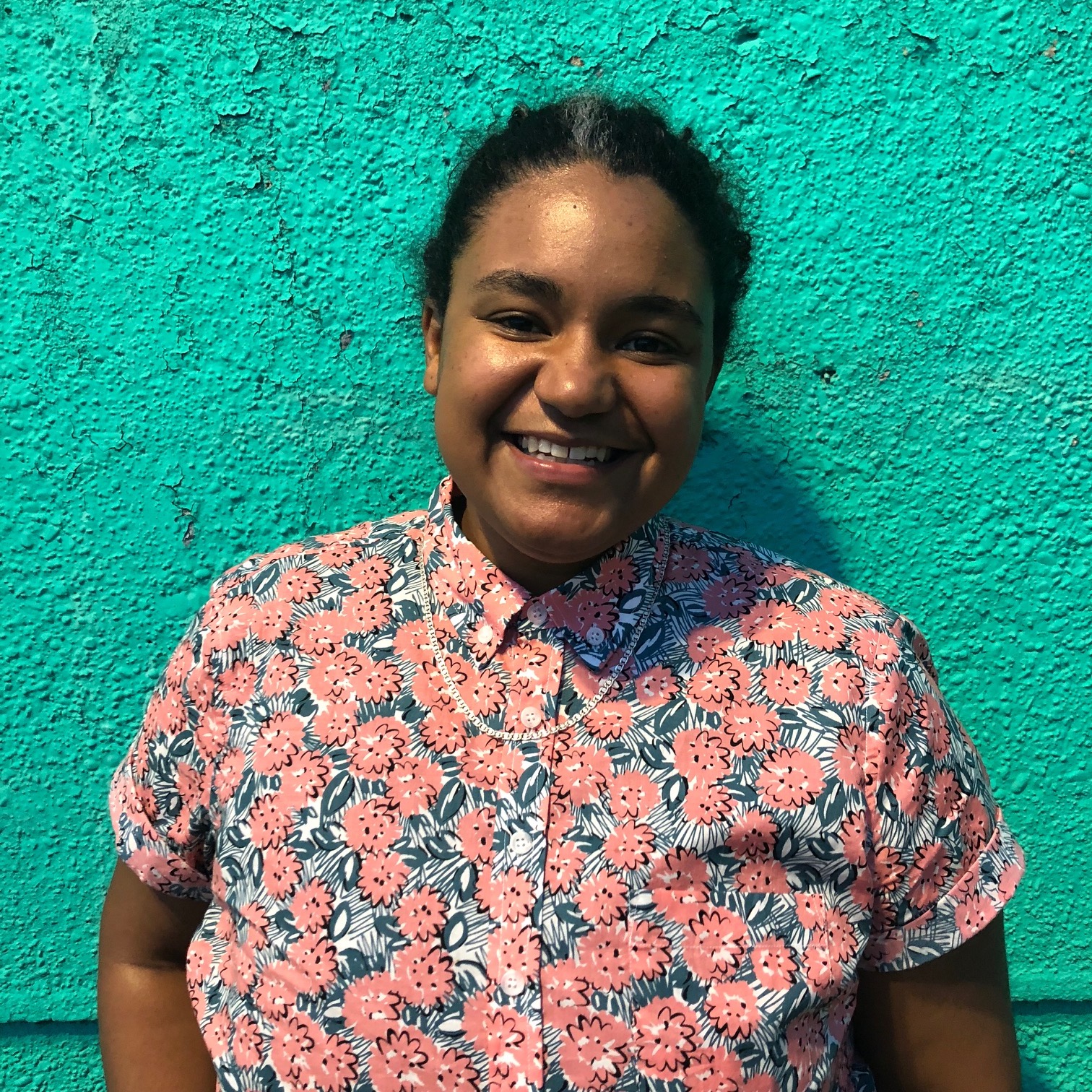 Ana is an activist and resource mobilizer committed to racial, gender & economic justice and Black liberation. They are currently the Program Associate for the Transforming Movements Fund and Black-Led Movement Fund at Borealis Philanthropy. Prior to joining Borealis in 2017, they worked as the Development Database & Operations Manager at Astraea Lesbian Foundation for Justice, where they supported all the fundraising efforts and operational functions of the Development department. They currently sit on the War Resisters league Fundraising Committee and Roots To Freedom Giving Circle Planning Committee, and enjoy geeking out on how to use grassroots strategies to resource our people and movements.
Sasha Ahuja