TransJustice is a political group created by and for Trans and Gender Non-conforming people of color. TransJustice works to mobilize its communities and allies into action on the pressing political issues they face, including gaining access to jobs, housing, and education; the need for Trans-sensitive healthcare, HIV-related services, and job-training programs; and resisting police, government and anti-immigrant violence. TransJustice general meetings are every Second Wednesday from 6:30PM - 8:30PM at the Audre Lorde Project at 147 West 24th Street, 3rd Floor, New York, NY. For more information contact Nico Fonseca, Program Co-Coordinator of TransJustice. Nico Fonseca can be reached at 212.463.0342 ext.13, nico@alp.org.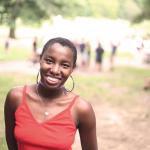 Chillin' & Grillin' is an annual FREE BBQ and community event that celebrates the diversity of the LGBTSTGNC People of Color community and unites its various groups for summer fun. 
Audre Lorde Project is a community organizing center for and by LGBTSTGNC people of color. Every year ALP hosts an annual Trans Day of Action march and rally. This year was filmed by Vacant Light Productions ( vacant-light.com/) and this video was produced and edited by ALP Intern Dominique Russell.