Highlights from ALP
When:
Friday, March 3, 2023 - 6:00pm
Join us for a virtual vigil & celebration of the life of DeAndre Matthew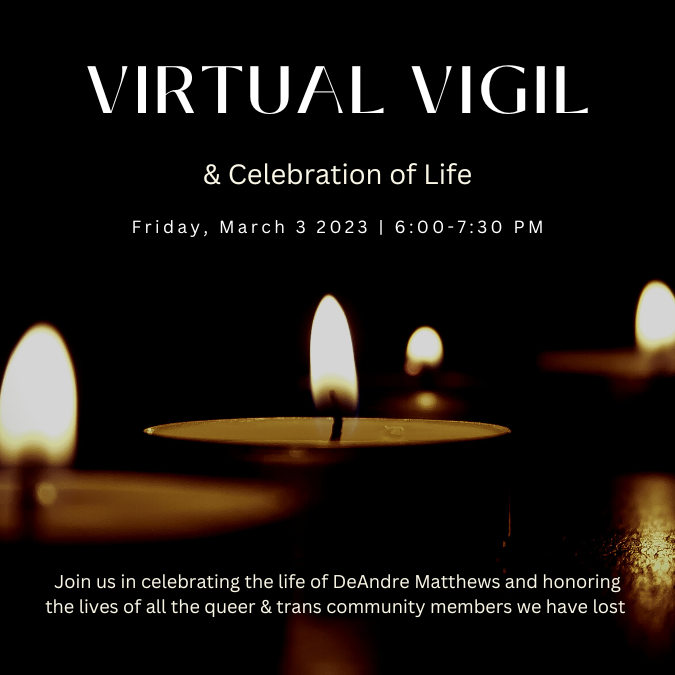 .
November 10, 2022
We are pleased to share and uplift the work of our comrades who are sustaining this annual ritual of mourning together and acknowledging the deadly challenges our people are surviving through in this time. These are some Trans* Day of Remembrance events hosted by our neighbors, community-based organizations, and educational institutions across the five boroughs of New York City. Please share widely, and join us.