The Safe OUTside the System (SOS) Collective is an anti-violence program led by and for Lesbian, Gay, Bisexual, Two Spirit, Trans, and Gender Non Conforming people of color. We are devoted to challenging hate and police violence by using community based strategies rather than relying on the police.
Tools and Resources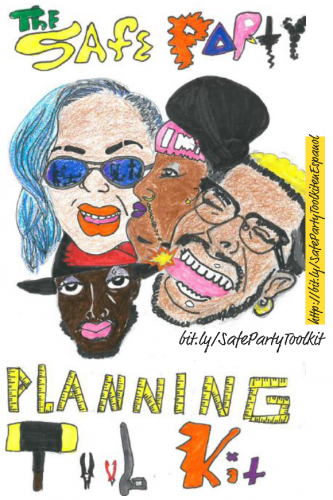 The Safe Party Toolkit is a collection of strategies generated by 3 generations of SOS members and staff to build safety in party spaces without relying on the police or state systems. The Safe Party Toolkit can support you, partygoers, and throwers in:
Creating a space in which partygoers self determination and safety are prioritized
Preventing and intervening in violence before it escalates
Making a community atmosphere where violence isn't acceptable
Encouraging others to intervene/prevent violence from happening
Supporting survivors of violence
Safe Party Toolkit Zine, http://bit.ly/SafePartyToolkitZine
Safe Party Toolkit (English), http://bit.ly/SafePartyToolkit
When:
Tuesday, February 6, 2018 -

7:00pm

to

9:00pm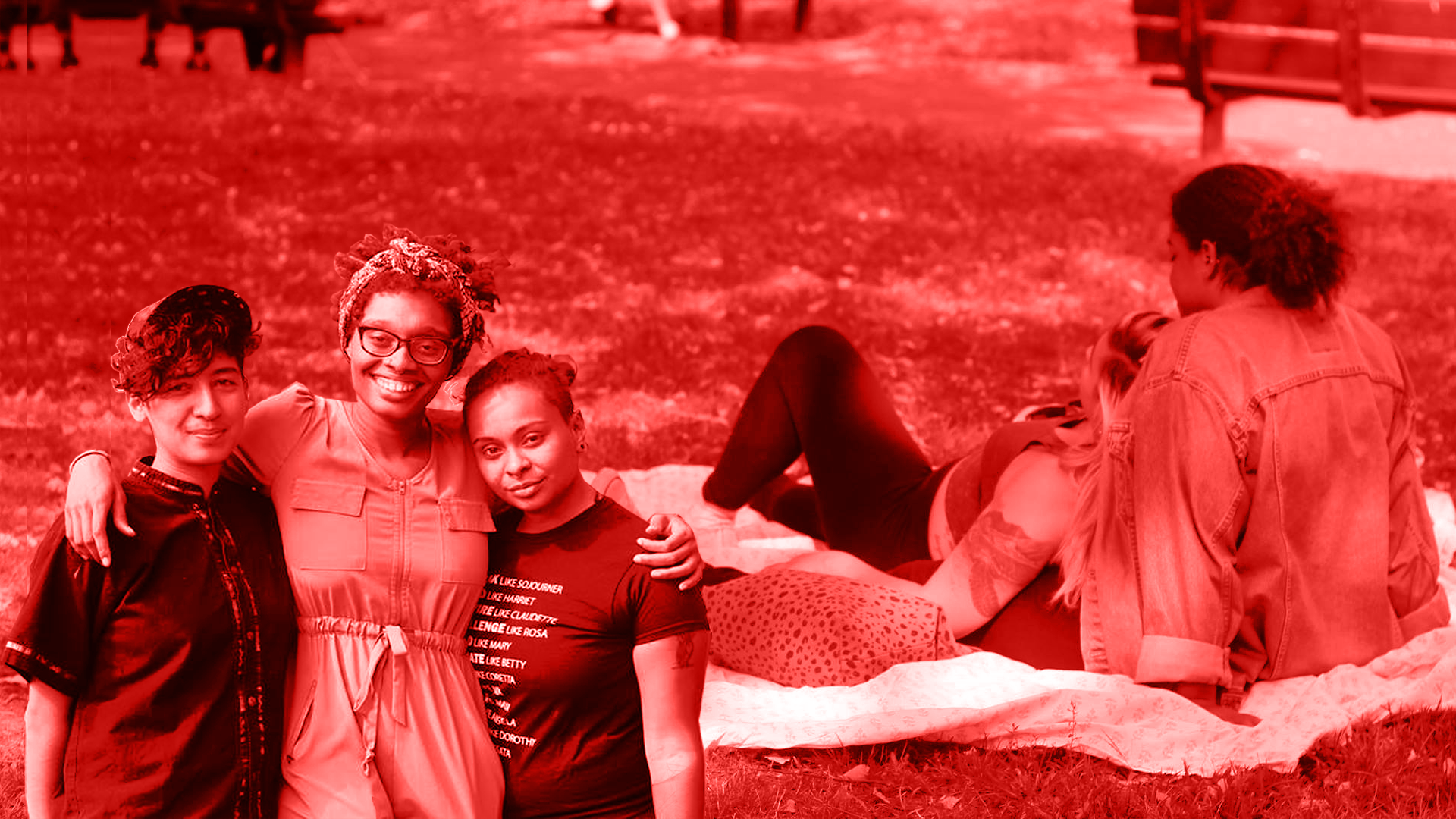 Audre Lorde wrote "Each time you love, love as deeply as if it were forever/only nothing is eternal." In our current time, living under capitalism and many other conditions, we know that it is not love or collectivism that is easily uplifted or maintained, it is individualism and lovelessness. Our pysches are deeply impacted by this and we in turn internalize it and learn to hate ourselves, each other and love those who oppress us. As organizers- it is our duty to always to put love at the root of our work- it's how we create people's change!
Join ALP's Safe OUTside the System Collective as we cyphe on our experiences of love and community organizing, dreaming of liberatory strategies for abolition, while we also plan for our collective and individual wellness as we move throughout the world.
Safe OUTside the System Collective active and core members will facilitate the cypher. We invite you to connect with us and share stories to better understand one another in our pursuit of freedom and liberation. Food and metrocards will be provided.
If you have any questions, comments or concern, please email sos@alp.org for more information. RVSP is required to receive address.
When:
Tuesday, February 13, 2018 -

6:00pm

to

9:00pm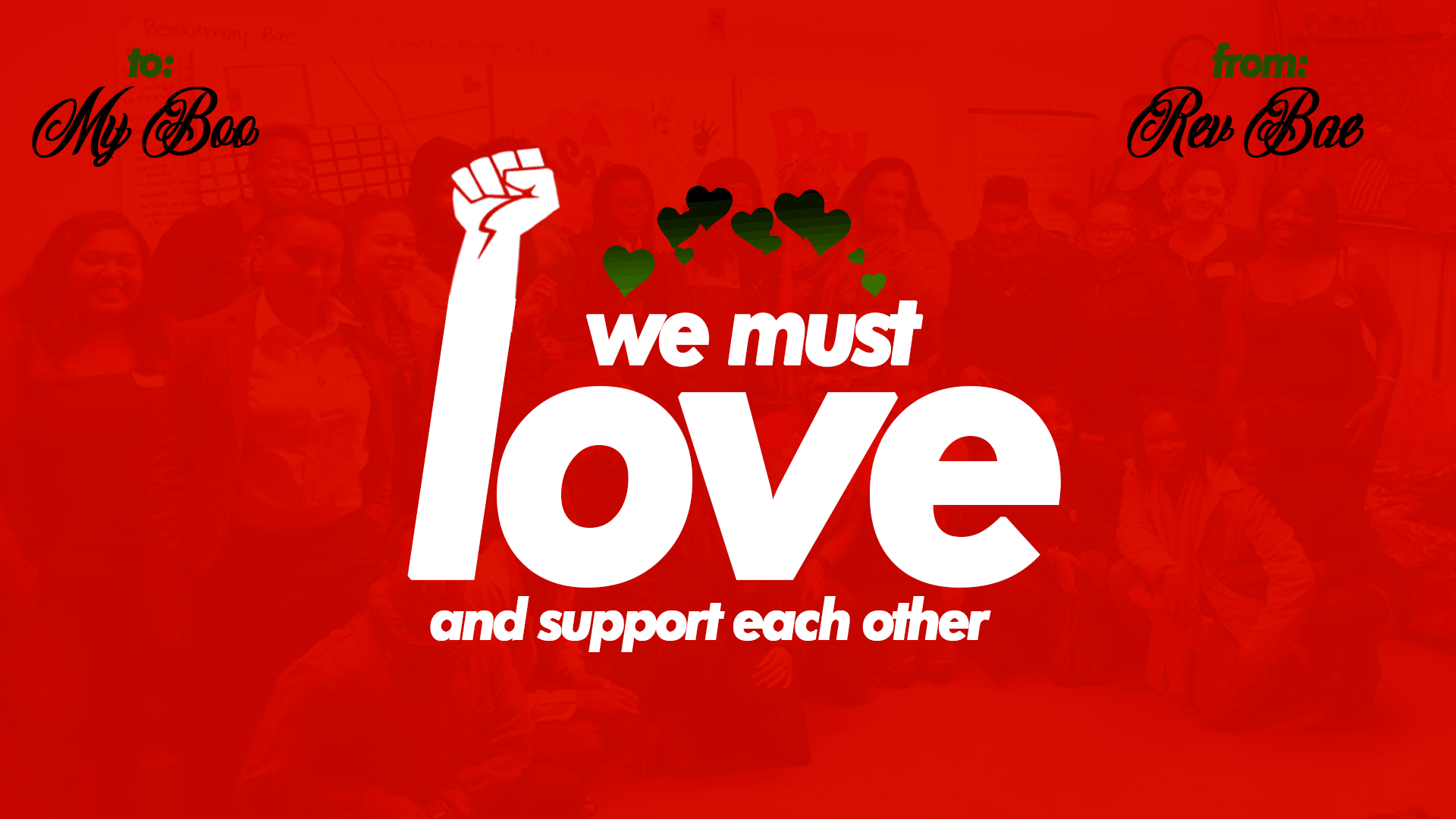 The Audre Lorde Project's Safe OUTside the System Collective invites you to join us for the 2nd Annual "Revolutionary Bae: A Valentine's Day Mixer" on Tuesday, February 14th 6:30pm to 9:pm. We want to get to know you and who knows, maybe you'll meet your future movement boo or revolutionary bae at this "Speed Dating" themed event. Complimentary Mocktails, a "Love Bag," and a Night of Fun guaranteed for every participant.
*** Special Note: This is a space for platonic romance and an opportunity to get to know the Safe Outside the System collective.***
Notes on access: The ALP Brooklyn office is in the basement of the Lafayette Avenue Presbyterian Church, which is 20 steps down from the ground floor. There are 2 gender neutral single stall restrooms in the basement. This space is not wheelchair accessible. Please contact us with any access needs or questions at sos@alp.org.
Refreshments and metrocards provided.
**This event is open to lesbian, gay, bisexual, two spirit, transgender, gender non conforming, and queer people of color**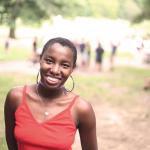 Chillin' & Grillin' is an annual FREE BBQ and community event that celebrates the diversity of the LGBTSTGNC People of Color community and unites its various groups for summer fun.