The Safe OUTside the System (SOS) Collective is an anti-violence program led by and for Lesbian, Gay, Bisexual, Two Spirit, Trans, and Gender Non Conforming people of color. We are devoted to challenging hate and police violence by using community based strategies rather than relying on the police. SOS Meetings are held every 3rd Tuesdays digitally, via zoom. For more information you can contact our SOS Coordinator, Kerbie Joseph, at kerbie@alp.org.
Tools and Resources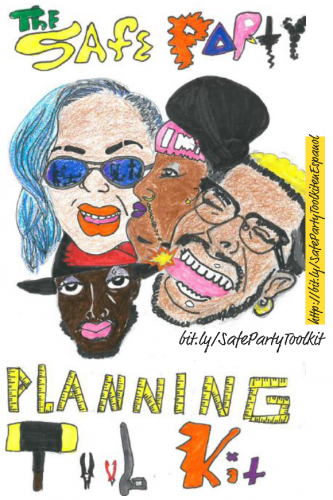 The Safe Party Toolkit is a collection of strategies generated by 3 generations of SOS members and staff to build safety in party spaces without relying on the police or state systems. The Safe Party Toolkit can support you, partygoers, and throwers in:
Creating a space in which partygoers self determination and safety are prioritized
Preventing and intervening in violence before it escalates
Making a community atmosphere where violence isn't acceptable
Encouraging others to intervene/prevent violence from happening
Supporting survivors of violence
Safe Party Toolkit Zine, http://bit.ly/SafePartyToolkitZine
Safe Party Toolkit (English), http://bit.ly/SafePartyToolkit
When:
Wednesday, November 4, 2020 -

6:30pm

to

8:30pm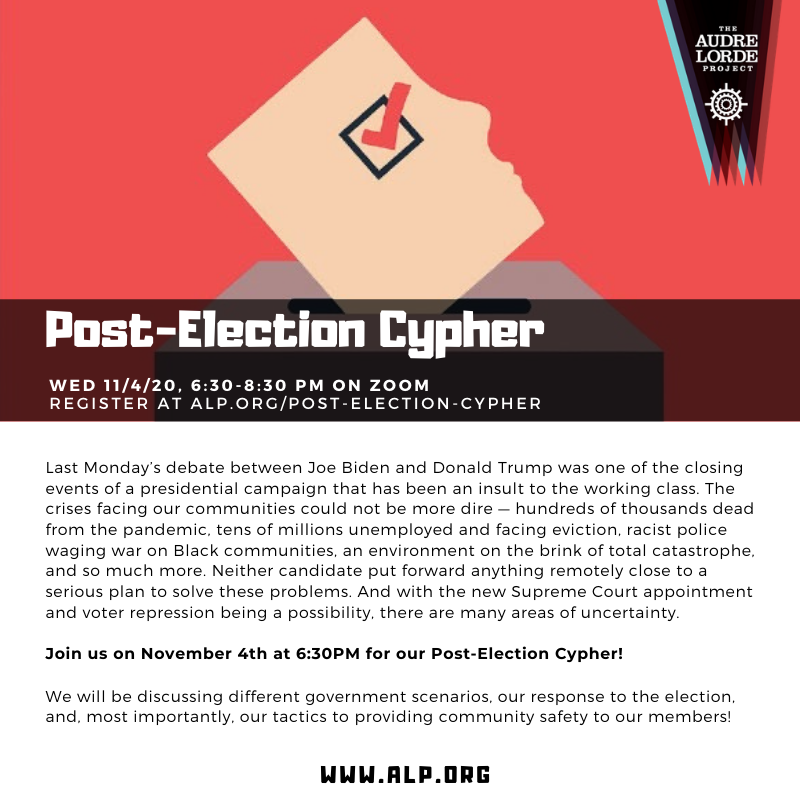 April 3, 2020
Updated on June 3, 2020
In addition to the public health crisis of COVID-19, we are now entering a massive economic crisis. There are currently millions of unemployed people who are concerned about their rent. The government has signed off on a law that will send $1200 to "documented" workers that paid taxes in 2018. This is a one-time check and, at most, will delay the economic suffering for just a month - for only some people. It is clear that as this pandemic and economic crisis escalate, it will be on the backs of poor and working-class people - on our backs. We understand that HOUSING, FOOD, AND SAFETY ARE HUMAN RIGHTS. And with that, we wanted to share some housing Know Your Rights, tenant organizing tips, and demands to our community. It won't solve all that we are facing, but it can provide clarity on some of the rights that we actually do have, especially during this time.