The Safe OUTside the System (SOS) Collective is an anti-violence program led by and for Lesbian, Gay, Bisexual, Two Spirit, Trans, and Gender Non Conforming people of color. We are devoted to challenging hate and police violence by using community based strategies rather than relying on the police. SOS Meetings are held every 1st, 3rd, & 4th Tuesdays in our ALP Brooklyn office in the basement of 85 South Oxford, Brooklyn, NY 11217. For more information you can contact our SOS Coordinator, Kerbie Joseph, at kerbie@alp.org
Tools and Resources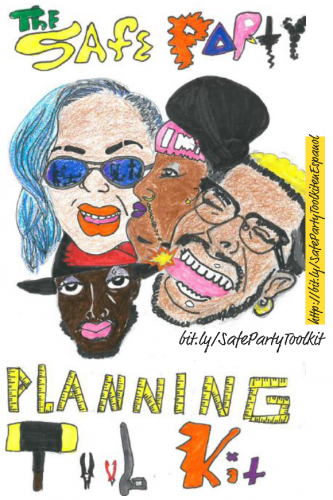 The Safe Party Toolkit is a collection of strategies generated by 3 generations of SOS members and staff to build safety in party spaces without relying on the police or state systems. The Safe Party Toolkit can support you, partygoers, and throwers in:
Creating a space in which partygoers self determination and safety are prioritized
Preventing and intervening in violence before it escalates
Making a community atmosphere where violence isn't acceptable
Encouraging others to intervene/prevent violence from happening
Supporting survivors of violence
Safe Party Toolkit Zine, http://bit.ly/SafePartyToolkitZine
Safe Party Toolkit (English), http://bit.ly/SafePartyToolkit
Recently, a memo for the federal Health and Human Services (HHS) Department was leaked, sharing HHS's plan to define sex as male or female, and only recognize people in these categories based on their sex assignment at birth. This is yet another attempt by the federal administration to harm trans and gender non-conforming communities by rolling back policies designed to protect us against discrimination. While our community is an already vulnerable and heavily marginalized group, particularly around accessing care, our freedom to self-determine our own gender identities and expressions is at stake. It is important to note that this memo is not yet law. We have an opportunity now to mobilize and demand that government not attempt to erase the lives and experiences of TGNC people.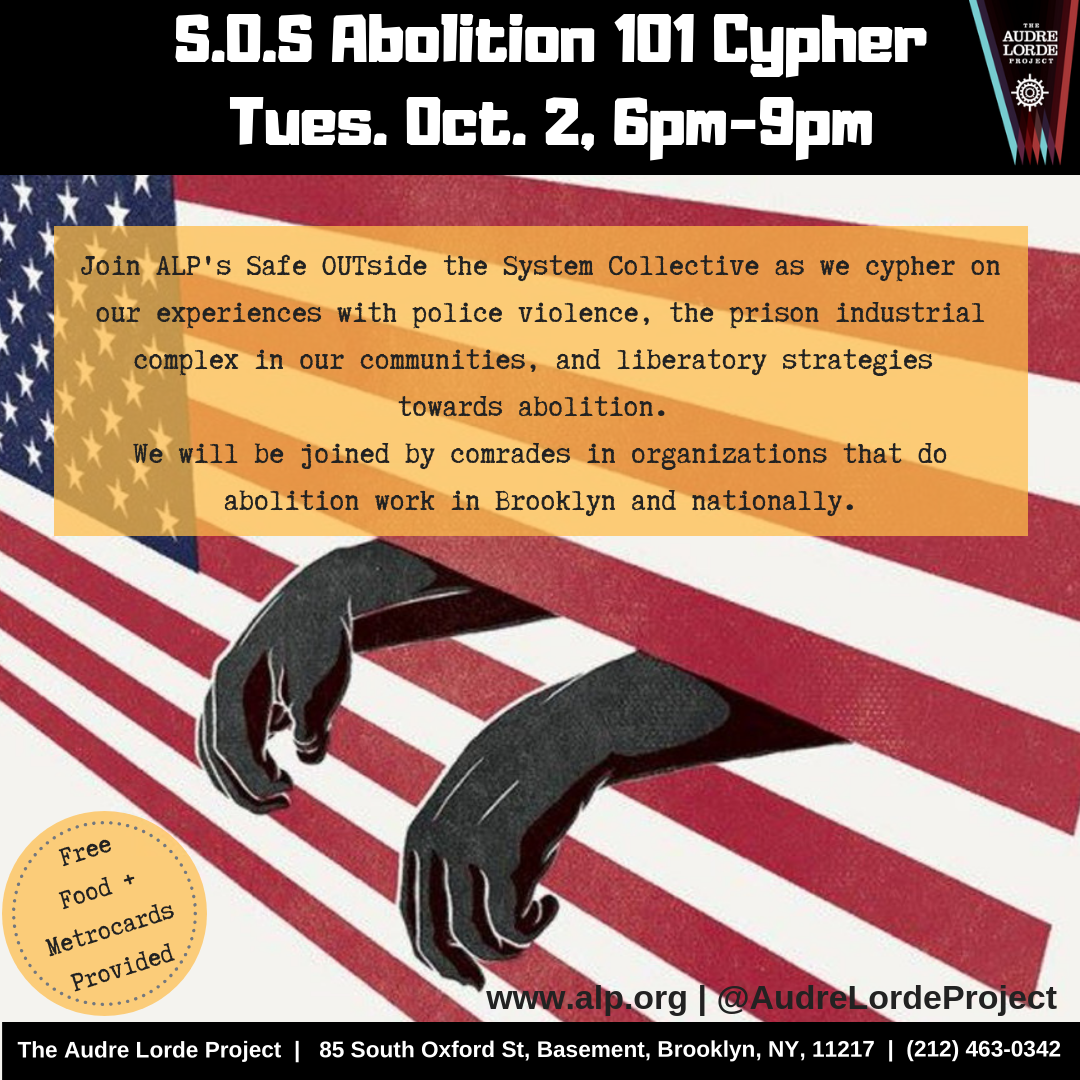 Join ALP's Safe OUTside the System Collective as we cypher on our experiences with police violence, the prison industrial complex in our communities and liberatory strategies towards abolition. 
We will be joined by comrades in organizations that do abolition work in Brooklyn and nationally.
Dinner and metrocards provided!