The Safe OUTside the System (SOS) Collective is an anti-violence program led by and for Lesbian, Gay, Bisexual, Two Spirit, Trans, and Gender Non Conforming people of color. We are devoted to challenging hate and police violence by using community based strategies rather than relying on the police. SOS Meetings are held every 1st, 3rd, & 4th Tuesdays in our ALP Brooklyn office in the basement of 85 South Oxford, Brooklyn, NY 11217. For more information you can contact our SOS Coordinator, Kerbie Joseph, at kerbie@alp.org
Tools and Resources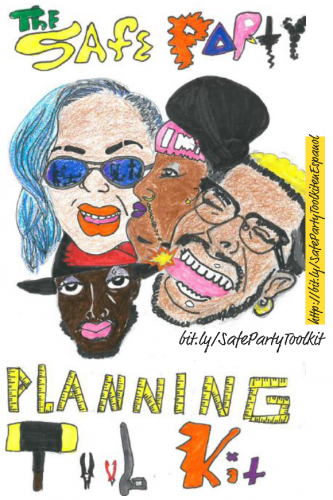 The Safe Party Toolkit is a collection of strategies generated by 3 generations of SOS members and staff to build safety in party spaces without relying on the police or state systems. The Safe Party Toolkit can support you, partygoers, and throwers in:
Creating a space in which partygoers self determination and safety are prioritized
Preventing and intervening in violence before it escalates
Making a community atmosphere where violence isn't acceptable
Encouraging others to intervene/prevent violence from happening
Supporting survivors of violence
Safe Party Toolkit Zine, http://bit.ly/SafePartyToolkitZine
Safe Party Toolkit (English), http://bit.ly/SafePartyToolkit
When:
Saturday, June 8, 2019 - 7:00pm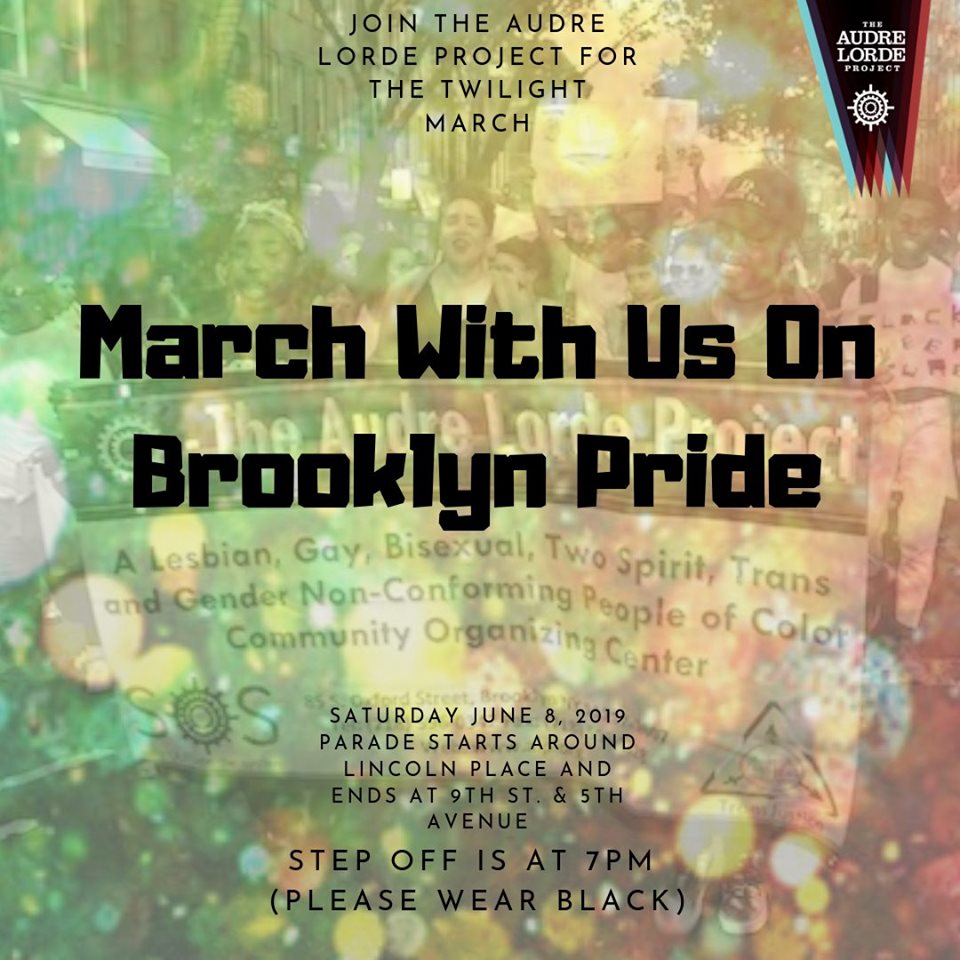 In the fight back spirit of the Stonewall Riots of 1969, mobilize with the Audre Lorde Project on Saturday June 8th, at the Brooklyn Pride Twilight March! Join our resistance contingent with our movement allies, our community- as we take back the streets and joyfully resist the corporatization and policing of pride while building safety for our people!