The 3rd Space Support program seeks to work with Lesbian, Gay, Bisexual, Two-Spirit, Trans and Gender Non-Conforming People of Color (LGBTSTGNC POC) who struggle with issues around employment, education, health care and immigration status. It is a place to give and receive sustainable support; where creation, invention and innovation will be practiced.  We will draw from our resilience to support ourselves. For more information, contact our staff at info@alp.org.
When:
Friday, October 7, 2022 - 6:00pm

to

Saturday, October 8, 2022 - 9:00pm
 The Audre Lorde Project aims to build both individual and collective power to better challenge
the multiple oppressions faced by Lesbian, Gay, Bisexual, Two-Spirit, Transgender
and Gender Non-Conforming Communities of Color. 
DTBP is our signature organizing institute for building skills and analysis of oppression & power,
learning about current issues and campaigns to get involved with, and offering opportunities for strategizing and community organizing.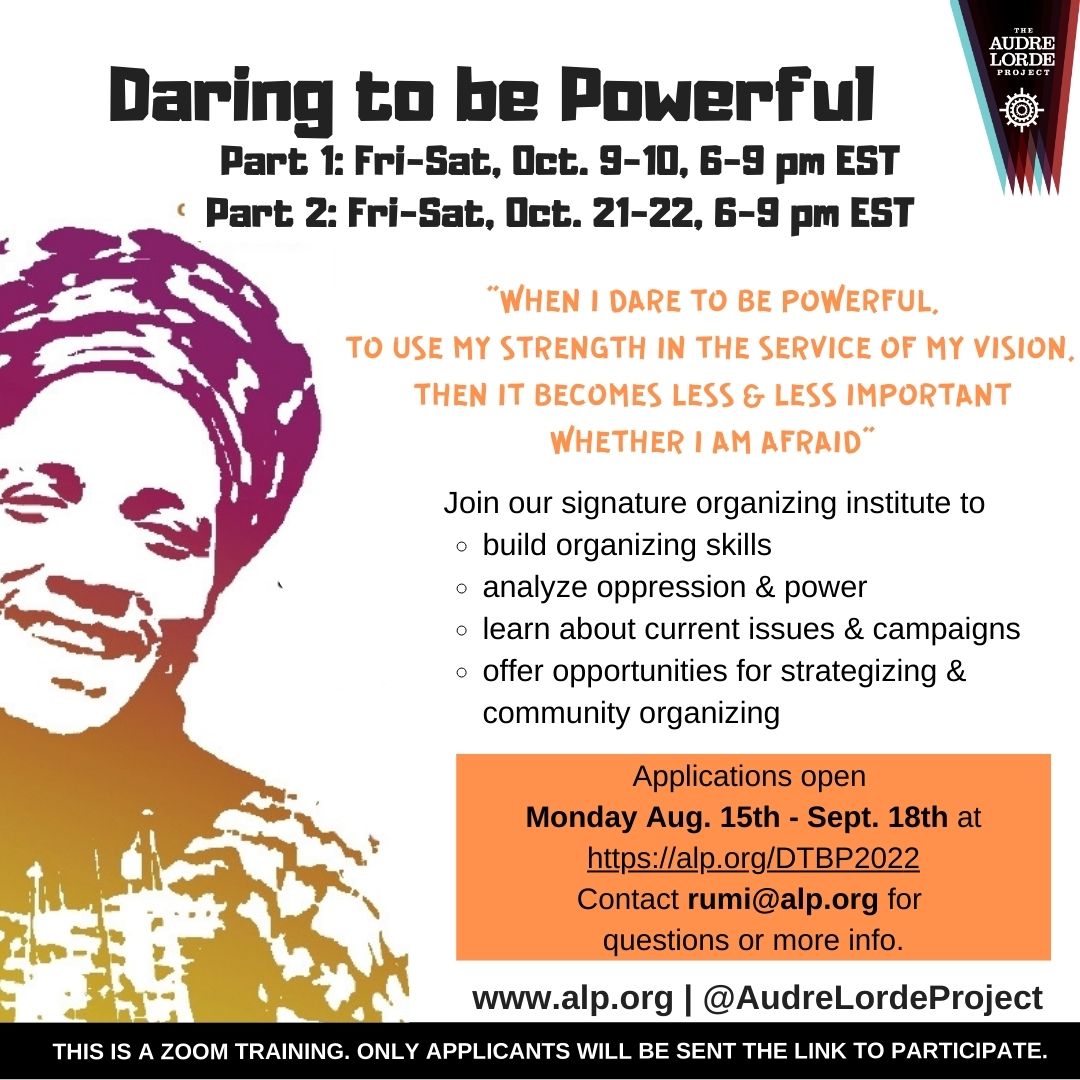 June 2, 2022
Are you a QTBIPOC who loves Riis Beach? If so, you're part of a long legacy of queer folks making the beach what it is!
When:
Tuesday, June 7, 2022 - 6:30pm