After much visioning, input from our community and work the Audre Lorde Project (ALP) is proud to announce  its newest program, 3rd Space Support.  The 3rd Space Support program seeks to work with Lesbian, Gay, Bisexual, Two-Spirit, Trans and Gender Non-Conforming People of Color (LGBTSTGNC POC) who struggle with issues around employment, education, health care and immigration status. It is a place to give and receive sustainable support; where creation, invention and innovation will be practiced.  We will draw from our resilience to support ourselves. For more information, contact our 3rd Space Coordinator, Simone Sobers, at simone@alp.org .
When:
Friday, February 8, 2019 -

6:30pm

to

9:00pm
ADULT FIRST AID  WORKSHOP
First aid is the initial intervention administered to a person suffering
from a sudden illness, attack or injury before professional medical help
is available.  The purpose of this First Aid workshop is to discuss and
demonstrate emergency skills to preserve life, prevent worsening or
deterioration of a situation and to promote recovery.  This workshop
does not provide management of activist-specific injuries or scenes
control  and does not lead to First -Aid CPR certification.)
When:
Friday, January 18, 2019 -

6:30pm

to

8:00pm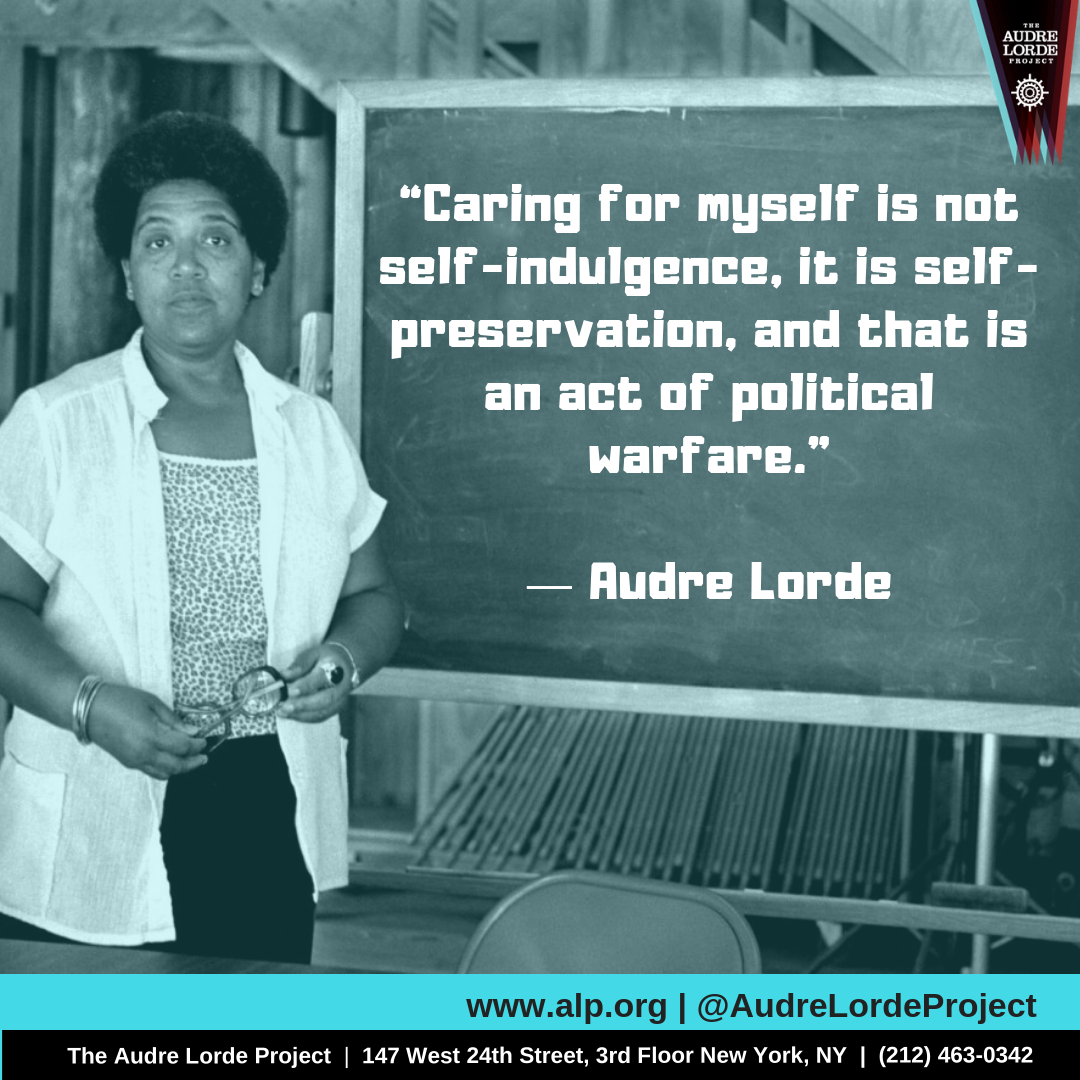 Community Care Day is an evening event  where we  are inviting  folks to join us in deepening our collective community care.
Recently, a memo for the federal Health and Human Services (HHS) Department was leaked, sharing HHS's plan to define sex as male or female, and only recognize people in these categories based on their sex assignment at birth. This is yet another attempt by the federal administration to harm trans and gender non-conforming communities by rolling back policies designed to protect us against discrimination. While our community is an already vulnerable and heavily marginalized group, particularly around accessing care, our freedom to self-determine our own gender identities and expressions is at stake. It is important to note that this memo is not yet law. We have an opportunity now to mobilize and demand that government not attempt to erase the lives and experiences of TGNC people.