June 25, 2021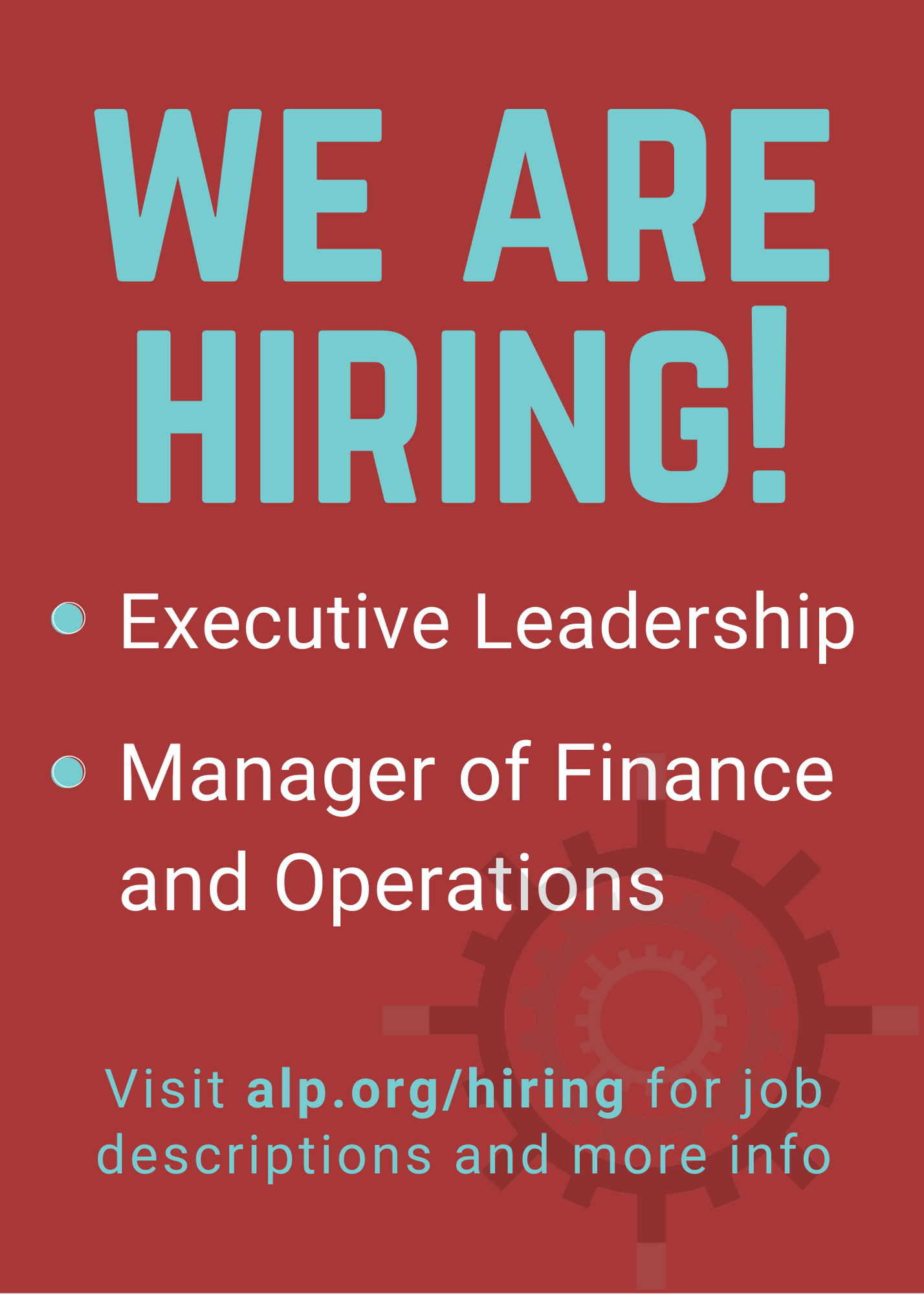 Our search is live – the Audre Lorde Project is looking to recruit a new wave of leaders to support LGBTSTGNC organizers of color in New York City! Currently, two full-time positions are open at ALP:
Executive Leadership ($75,000 for Co-Directors and $85,000 for Solo Executive Directorship, plus benefits)
We are searching for empathetic, confident, organizers who know their way around team dynamics and NYC's LGBTSTGNC POC community. Currently, the position can be applied to by one candidate or a two-person co-director team who are eager to build on each others' strengths to guide ALP forward as it seeks to deepen its politic, connection to community, and a more sustainable future. Are you that somebody?
Manager of Finance and Operations ($61,000, plus benefits)
Do you know a spreadsheet wizard into budgets, organizational management, and fiscal policies? Send them our way!
Run it up, y'all! Let's find some amazing comrades to join our team at ALP!
For more info, visit alp.org/hiring.