Upcoming Events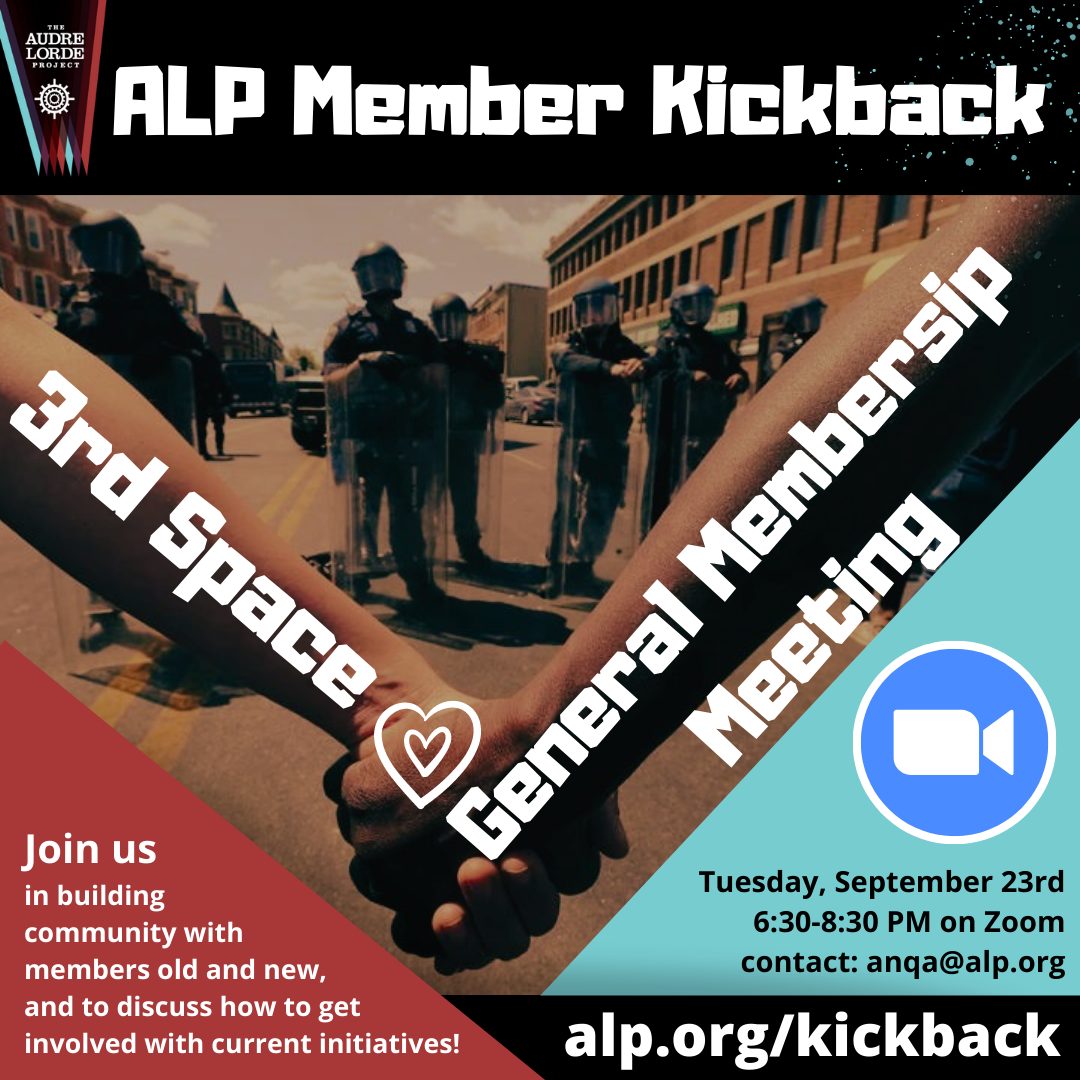 After a busy summer, ALP invites membership to join us for an all-member kickback to start our program year! We will spend time building community with members old and new, check in with how folks have been doing, and of course, discuss how to get involved with current ALP initiatives.
These include Brick by Brick's campaign drive to ensure that TGNC BiPOC folks in NYC can access housing, food and other resources; as well as updating our 3rd Space Community resource guide with emerging member input. Join us for an evening of centering and grounding in our community, our love, and our care for one another. 
Please note: this meeting is closed to queer and/or trans people of color only. If you have any questions, offerings, or interest in membership, please email anqa@alp.org.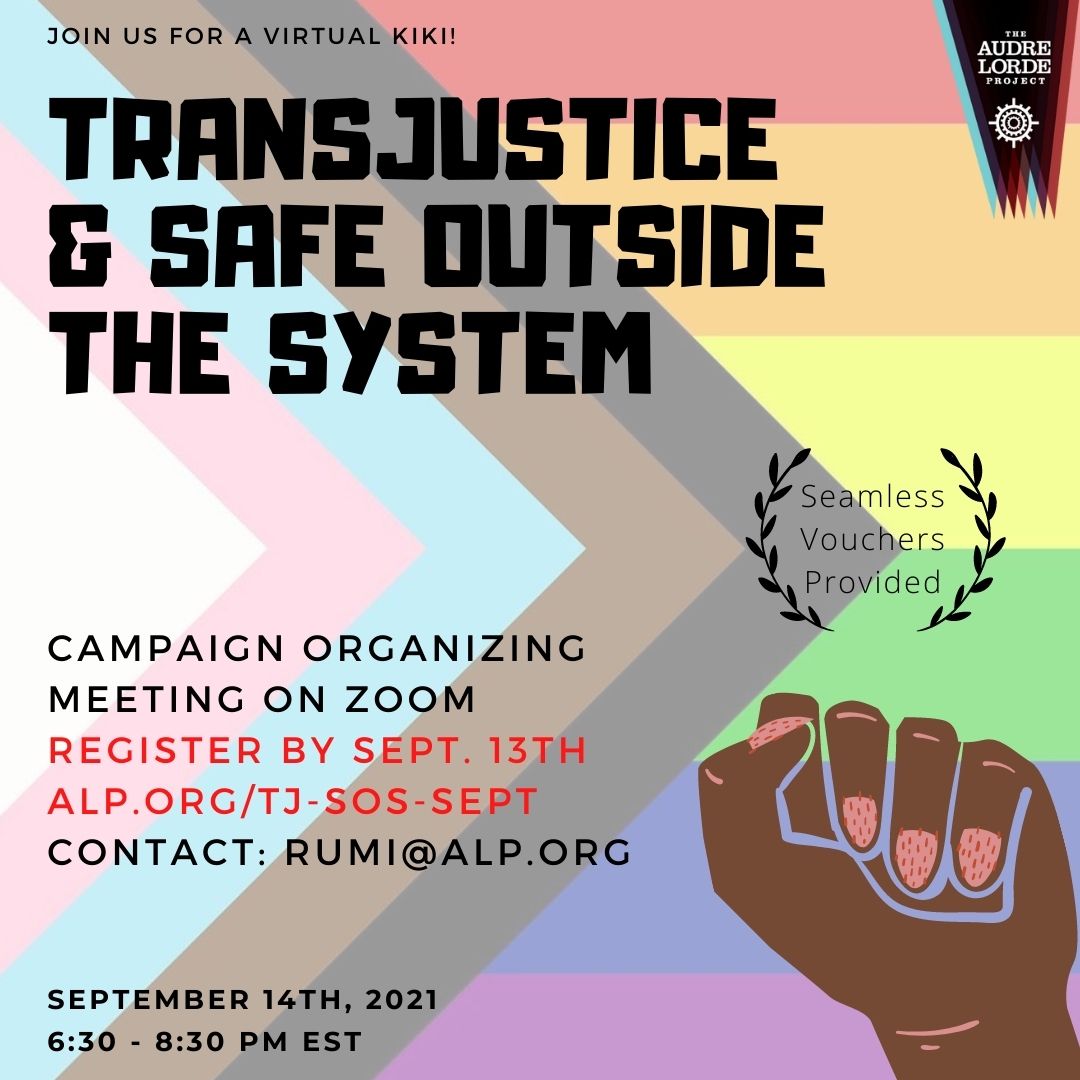 TransJustice and Safe OUTside the System Collective combine to co-werk. Together we will share ALP-wide updates, offer information about our grassroots community campaigns, and get to know the interests and skills of our community members. Want to get involved? Register and attend this remote meeting!
When:
Wednesday, October 27, 2021 - 6:30pm

to

Saturday, November 13, 2021 - 12:00am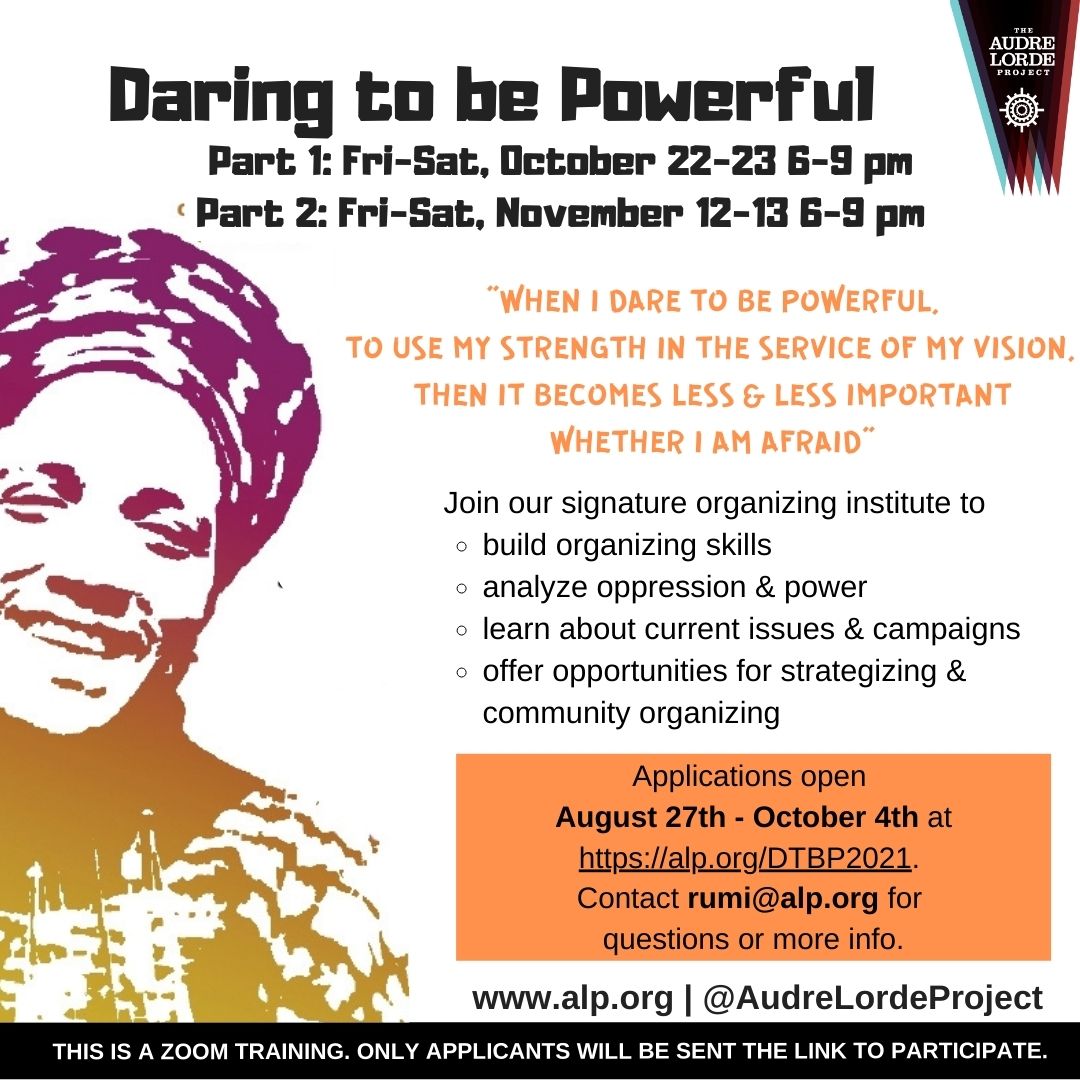 Daring to Be Powerful is one of New York City's largest People of Color centered community organizing workshops.  The Audre Lorde Project aims to build both individual and collective power to better challenge the multiple oppressions faced by Lesbian, Gay, Bisexual, Two-Spirit, Transgender and Gender Non-Conforming People of Color communities.  DTBP is our signature organizing institute for building skills, analysis of oppression & power, learning about current issues and campaigns to get involved with, and offering opportunities for strategizing and community organizing.