When:
Tuesday, January 11, 2022 -

6:30pm

to

8:30pm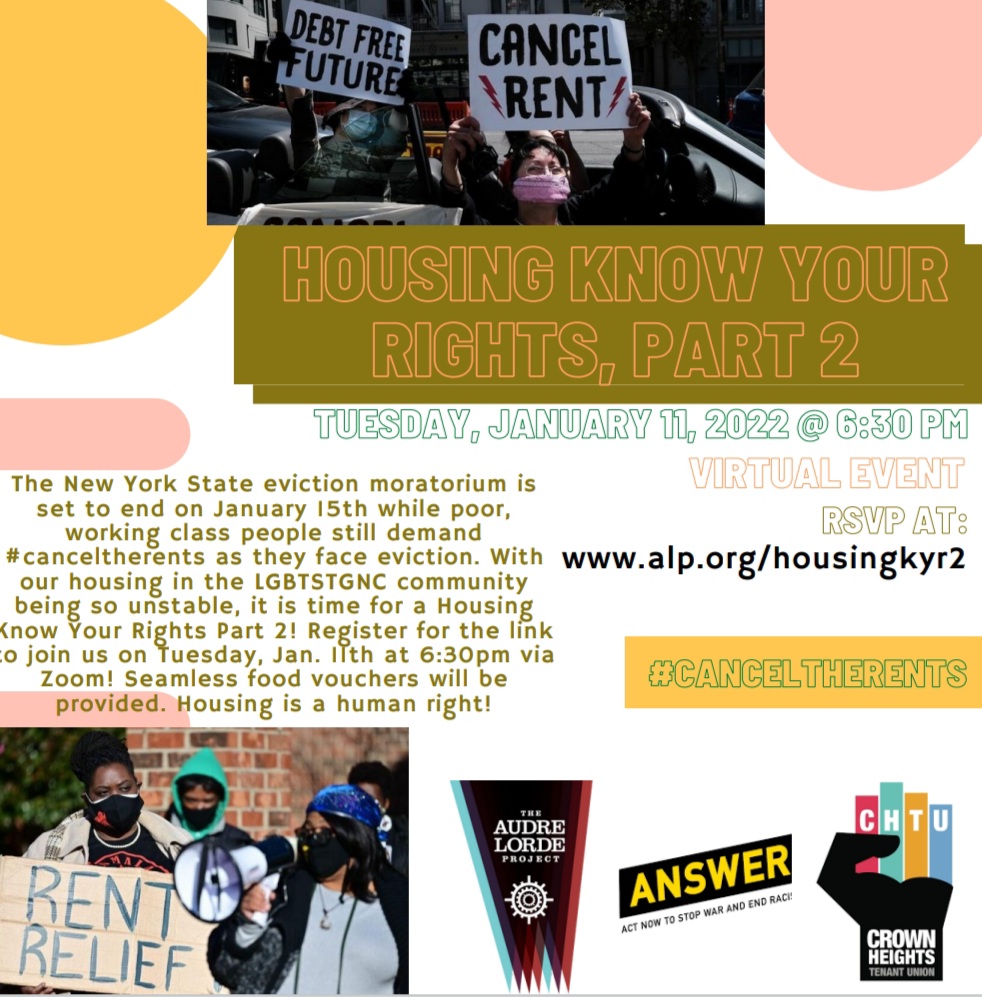 The New York State eviction moratorium is set to end on January 15th while poor working class people still demand #canceltherents and face eviction. With our housing in the LGBTSTGNC community being so unstable - it is time for a Housing Know Your Rights Part. 2!
Last summer, we did an amazing Housing Know Your Rights training! But as there continues to be major shifts in the housing struggle- it is time for a Housing Know Your Rights Part. 2! The pandemic has brought the housing and shelter crisis to the forefront. But as we know, housing has always been an instability in our community. There are currently thousands of housing strikes all over the country. While poor and working class people demand #canceltherents - it is also critical for us to know our housing rights as we resist!
On Tuesday, Jan 11th at 6:30pm, join our housing know your rights training- where tenant leaders and tenant organizers- will be updating us on the current state of the housing struggle, our housing rights and how to fight back against slumlords!