When:
Friday, February 8, 2019 -

6:30pm

to

9:00pm
ADULT FIRST AID  WORKSHOP
First aid is the initial intervention administered to a person suffering
from a sudden illness, attack or injury before professional medical help
is available.  The purpose of this First Aid workshop is to discuss and
demonstrate emergency skills to preserve life, prevent worsening or
deterioration of a situation and to promote recovery.  This workshop
does not provide management of activist-specific injuries or scenes
control  and does not lead to First -Aid CPR certification.)
When:
Friday, February 1, 2019 - 11:59pm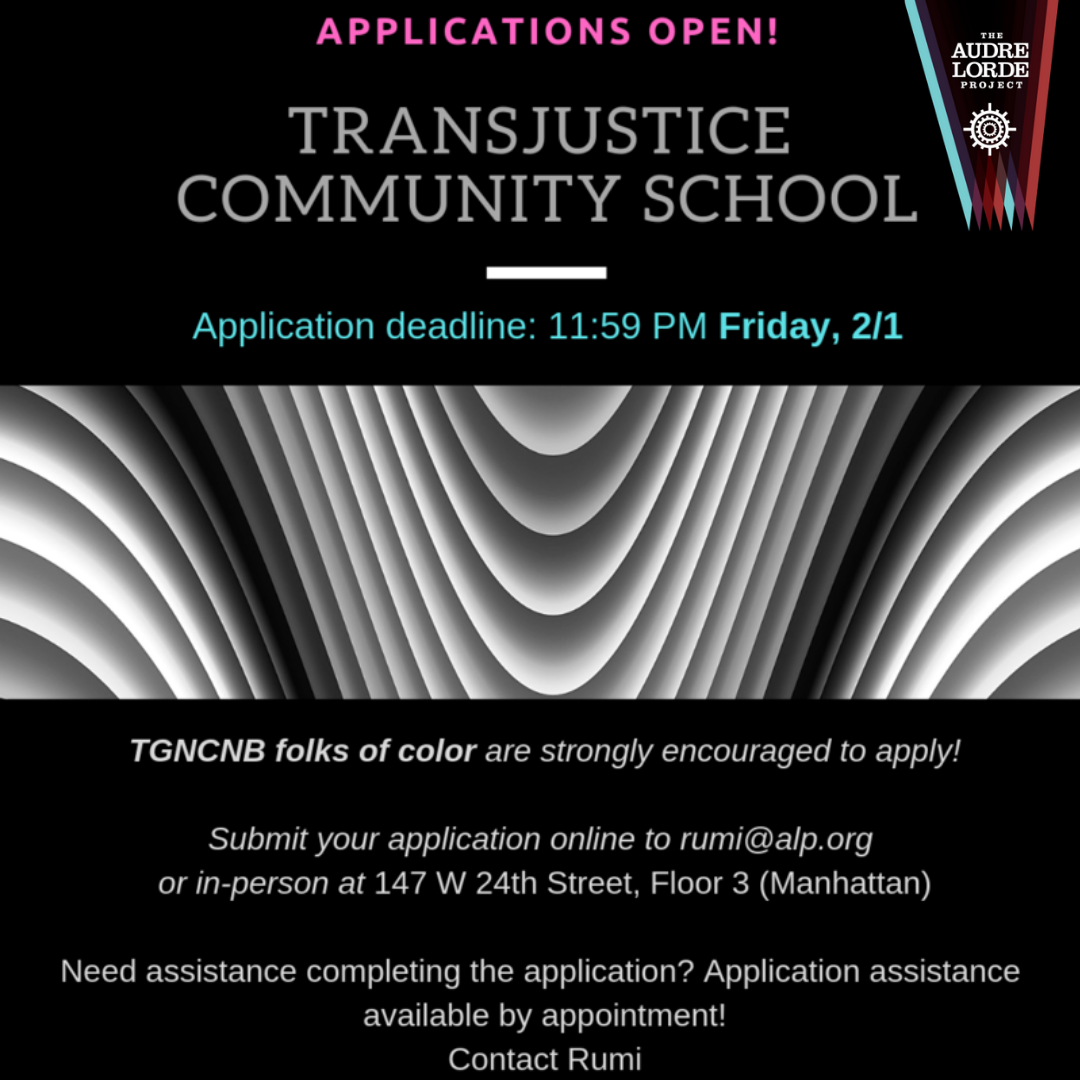 TransJustice Schools are for People of Color who identify as Trans and Gender Non-Conforming - for example, people who identify as trans, gender non-conforming, gender variant, gender deviant, butch lesbians, drag queens, bi-gendered, Two-Spirit, drag kings, femme queens, A.G., genderqueer, agender, andro, gender-benders, etc. - to expand our opportunities in creating spaces where we can build, learn, and support our collective work to liberate Trans and Gender Nonconforming Communities of Color. Please follow this link for the Application.
When:
Wednesday, January 30, 2019 -

6:30pm

to

8:00pm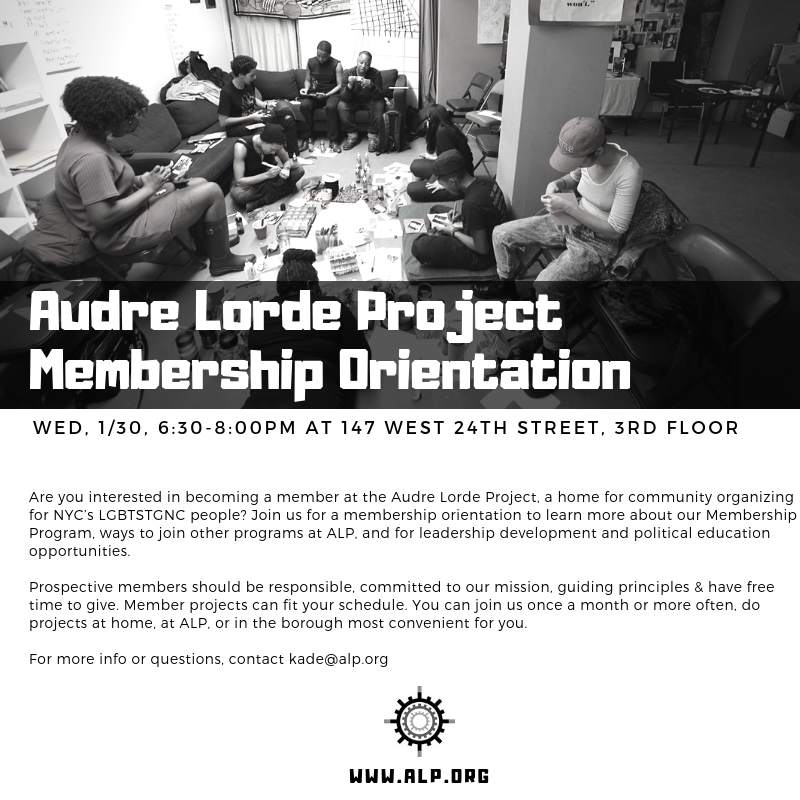 ALP MEMBERSHIP ORIENTATION
When: Wednesday, January 30th, 2018 - 6:30pm to 8:00pm
Where: ALP - Manhattan, 147 West 24th St., 3rd Fl., New York, NY
 
Are you interested in becoming a member at the Audre Lorde Project, a home for community organizing for NYC's LGBTSTGNC people? Join us for a membership orientation to learn more about our Membership Program, ways to join other programs at ALP, and for leadership development and political education opportunities.