When:
Saturday, October 27, 2018 - 10:00am

to

Sunday, October 28, 2018 - 7:00pm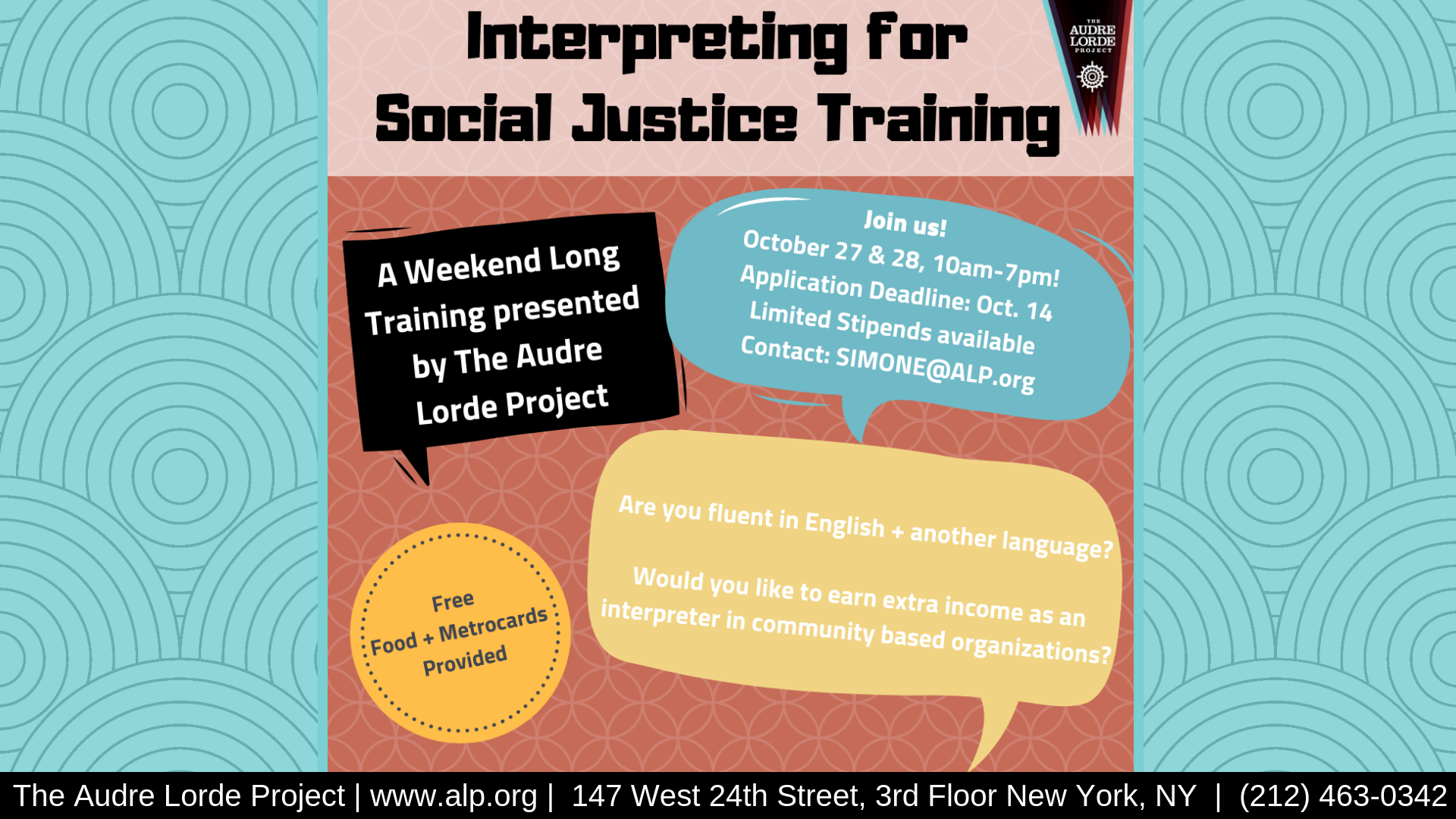 Are you an LGBTSTGNC Migrant who's fluent in English and another language?
Are you an LGBTSTGNC person of color who's fluent in English and another language and wants to support immigrant rights work?
Interested in gaining interpretation skills AND learning about interpreting for social justice?
ALP's Annual Interpreter Training is a part of a larger vision of Language Justice in Lesbian, Gay, Bisexual, Two Spirit, Trans and Gender Non-Conforming (LGBTSTGNC) Immigrant of Color communities.
Join our vision to make organizing more language accessible!
When:
Friday, September 28, 2018 - 6:00pm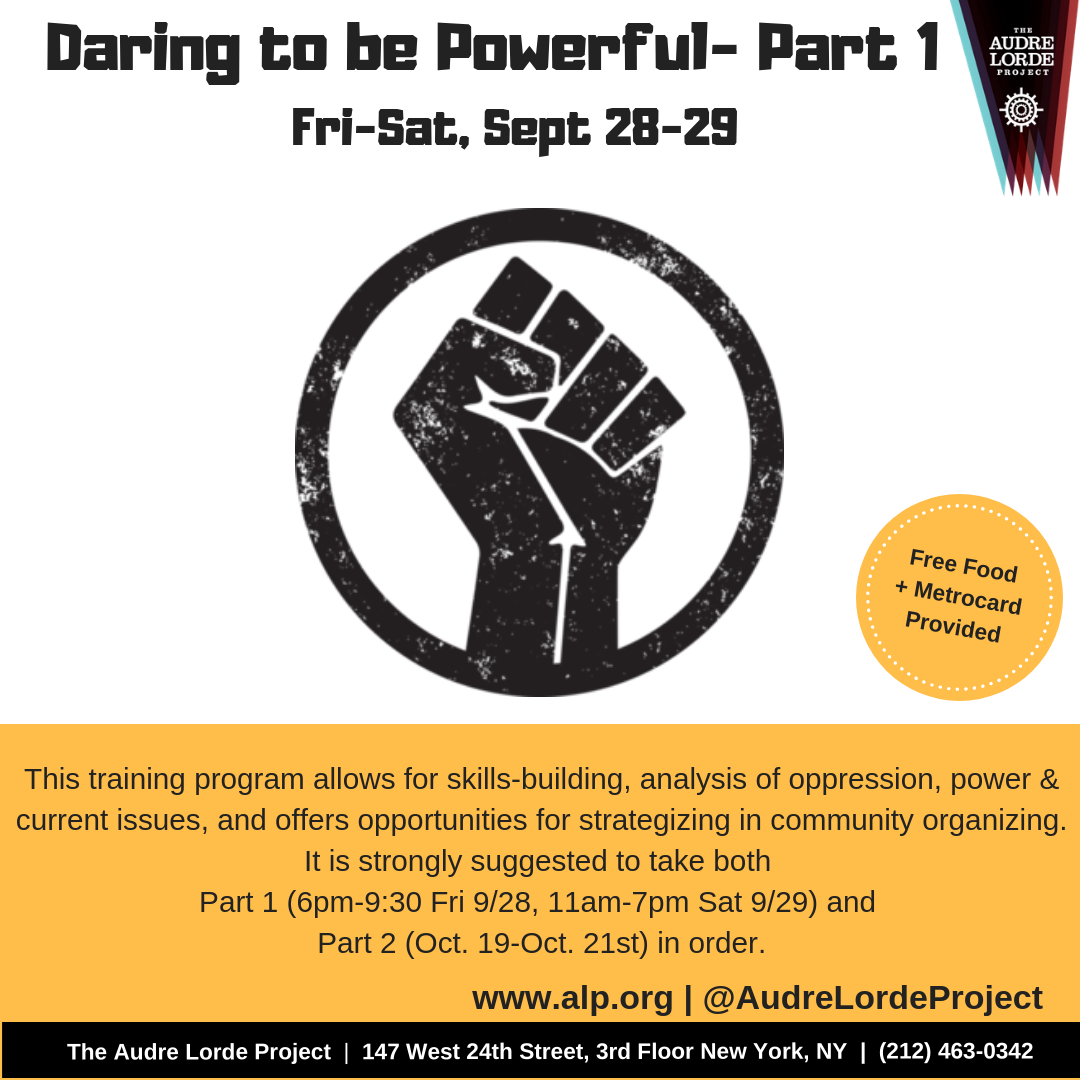 Daring to be Powerful (DTBP) is one of NYC's best training on community organizing, power, & oppression for Lesbian Gay Bisexual Two-Spirit Trans & Gender Non-Conforming People of Color! (LGBTSTGNC POC)
Part 1, Foundations of Organizing: Utilizing study and lived experiences to begin dismantling oppressive structures. Great for new organizers, or folks going back to the basics!
Part 2, Nourishing the Seed: A deeper dive in to the critical roles of how healing, safety, gender, and race operate within Community Organizing. Great for people looking to expand their roles as organizers.
RSVP by following this link: https://goo.gl/forms/wPORdOB5rK5b7v0O2