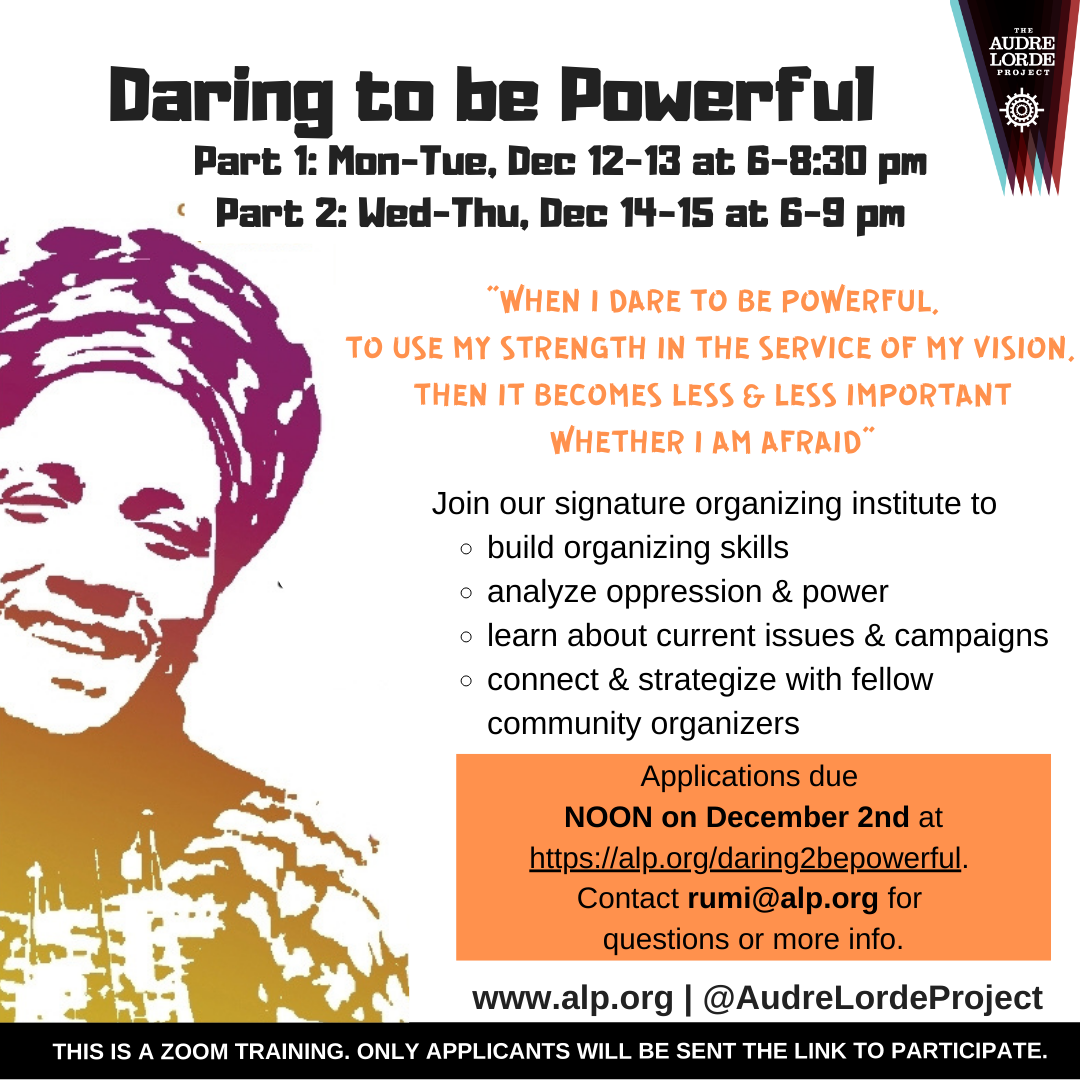 Join our upcoming sessions, designed specifically for LGBTSTGNC People of Color only. It is strongly suggested to take both Part 1 and 2 in order.
Part 1: Monday, December 12th AND Tuesday, December 13th at 6pm - 8:30pm
Foundations of Organizing: Utilizing study and lived experiences to begin dismantling oppressive structures. Great for new organizers, or folks going back to the basics!
Part 2: Wednesday, December 14th AND Thursday, December 15th at 6pm - 9pm
Nourishing the Seed: A deeper dive in to the critical roles of how healing, safety, gender, and race operate within Community Organizing. Great for ALP members looking to expand their roles as organizers.
All sessions of Daring to be Powerful will be held virtually. Zoom information will be sent to participants upon completion of the application review process. 
Please email   with any questions!
—
 Applications are due by NOON on Friday, December 2nd, 2022.