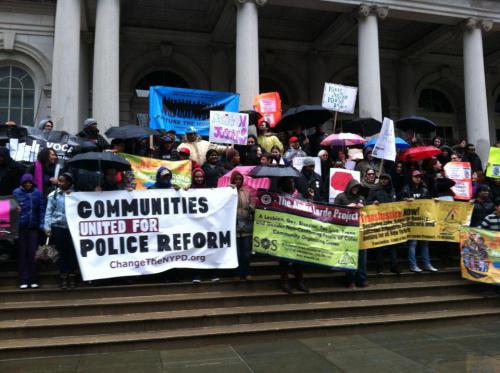 TransJustice has been excited to carry on the legacy of anti-police brutality, anti-profiling, and anti-discrimination work that began with our elders during the Stonewall Uprising in 1969 through our involvement with the Communities United for Police Reform (CPR) Campaign.
Communities United for Police Reform (CPR) is an unprecedented campaign to end discriminatory policing practices in New York, bringing together a movement of community members, lawyers, researchers and activists to work for change. The partners in this campaign come from all 5 boroughs, from all walks of life and represent many of those most unfairly targeted by the NYPD. This groundbreaking campaign is fighting for reforms that will promote community safety while ensuring that the NYPD protects and serves all New Yorkers. We are a movement that is here to stay – a campaign that will be a visible, lasting presence on the streets of neighborhoods citywide. We will be in communities and on the streets, educating people about their rights; and in the courts and on the steps of City Hall and the state capitol, demanding change to the NYPD -- until these policies end. http://changethenypd.org/
TransJustice has contributed to this campaign with our comrades at FIERCE and Streetwise and Safe through educating Trans and Gender Non Conforming New Yorkers of Color through Know Your Rights and Copwatch Trainings and lifting up the stories of Trans and Gender Non-Conforming people of color and LGBT youth of color who experience harassment and brutality at the hand of the NYPD.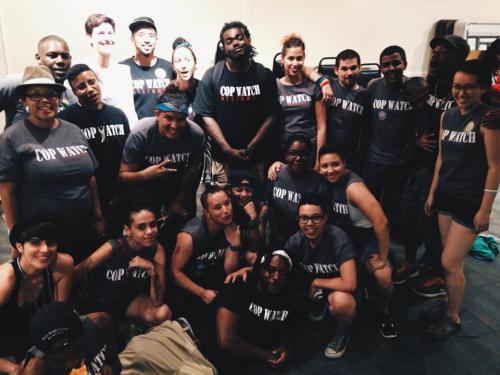 Learn more about CPR HERE!