June 2, 2022
Are you a QTBIPOC who loves Riis Beach? If so, you're part of a long legacy of queer folks making the beach what it is! Jacob Riis Park was originally built for poor and working class New Yorkers, and Bay 1 (the queer end!) has been a queer gathering place since at least the 1940s. Audre Lorde herself writes about going to Riis in the 1950s, Salsa Soul Sisters used to throw annual Hot Summer Beach Day parties here in the '80s, and stories of our gathering fill the space between! 
Our sense of freedom at Riis is in part thanks to the protection offered by the now-crumbling buildings behind the beach, both when they were actively operating as a hospital complex AND after they were abandoned by Giuliani in 1998 and left to deteriorate. Now, debris from the buildings is threatening damage to nearby houses during storms, and the City has budgeted $5 million for the buildings' demolition following this summer's beach season. At the same time, the demolition of these buildings threatens the sense of protection and safety we access at Riis.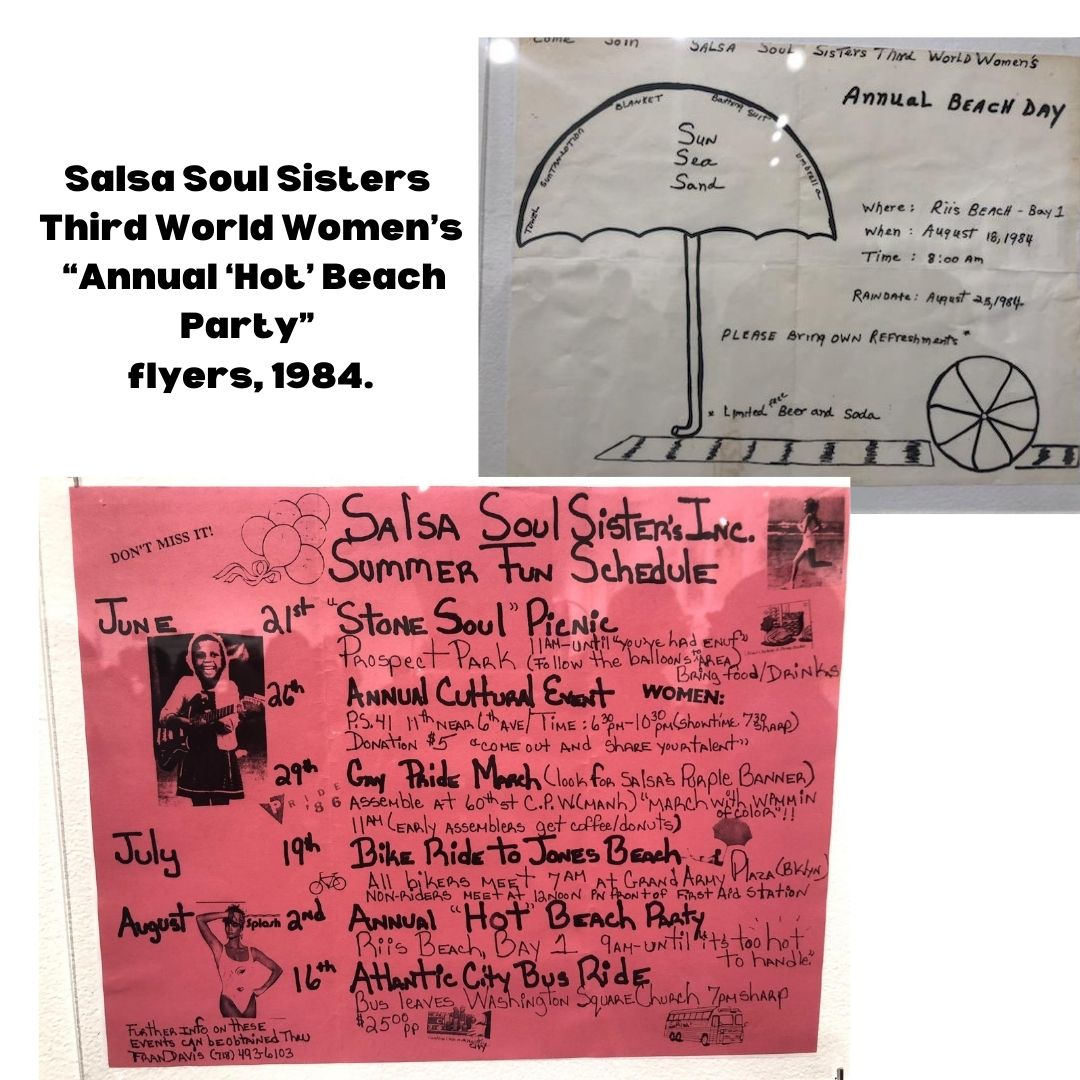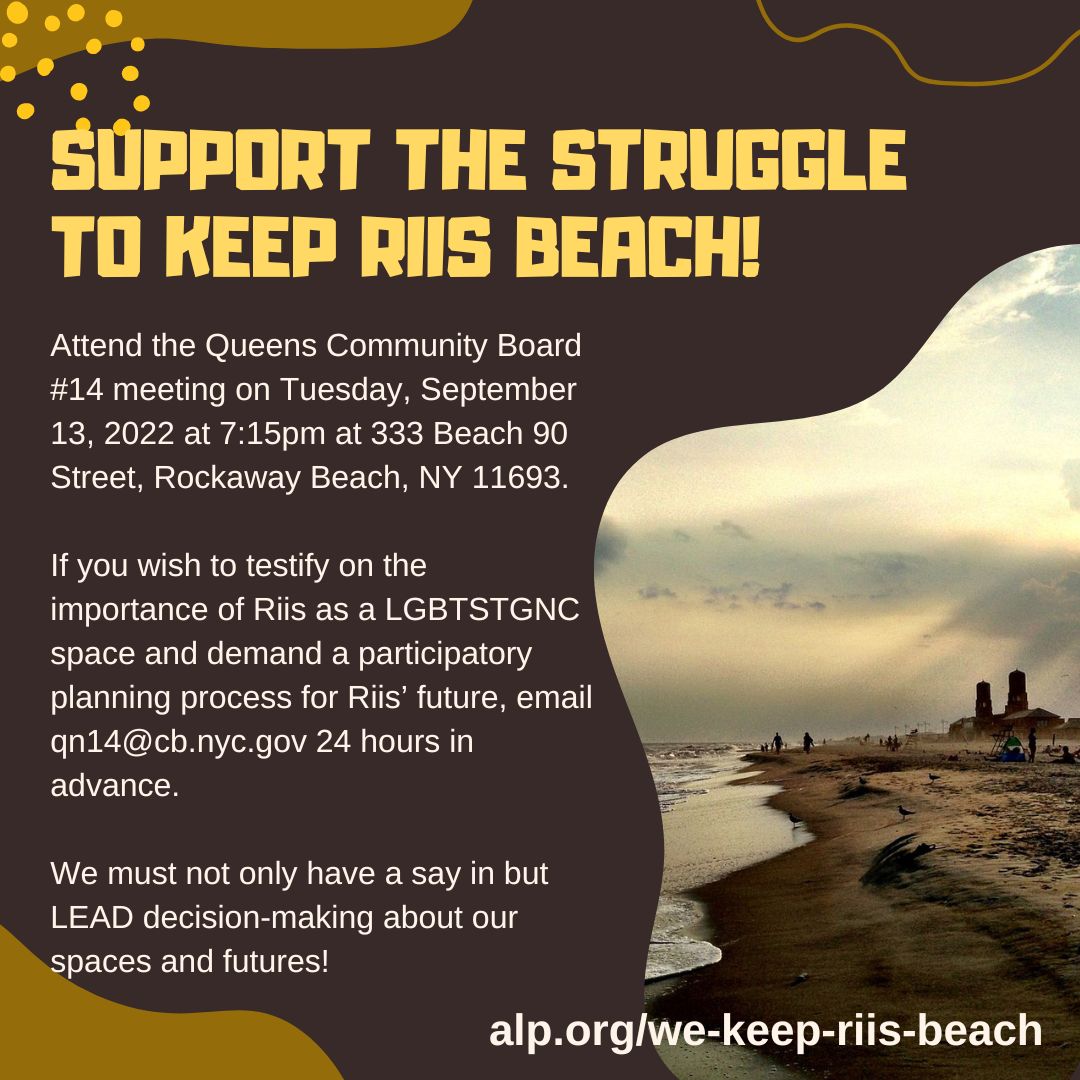 Attend the Queens Community Board #14 meeting on Tuesday, September 13, 2022, to make it known that the future of the land that the hospitals are on is crucial to our community's safety and well-being, and QTBIPOC beachgoers must not only have a say in but LEAD decision-making about our futures!
For folks who cannot attend, you can support the work that GLITS has been doing by signing and sharing this petition widely.