March 20, 2020
A Note to Community
Dear Beloved Community,
During this period of social distancing, we think it's important that ALP remain in contact with our people. We are sending our monthly newsletter out as scheduled, with the hope that it can help us all feel a little less isolated. I'm personally inspired by the photos and recap from the Our Words event in February, a reminder of the beauty and power that exist in our community when we are together.
Hope you are staying safe and well,
Maxwell
ALP Co-Director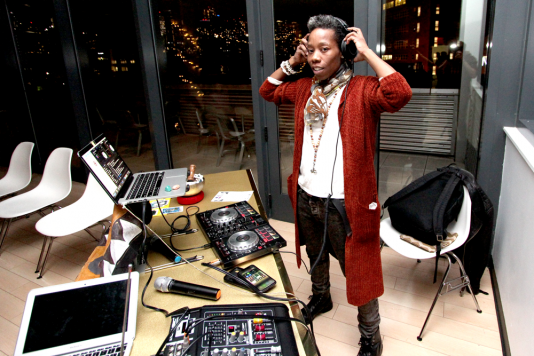 Pictured: DJ Shaman Zena / @shamanzenaah
Dear Community,
February was a month of ritual, poetry, healing, and resistance at ALP. During this month, we celebrated the birthday of our namesake, Audre Lorde. We also participated in the Day Against Hate along with Jews for Racial and Economic Justice, the NYC Anti-Violence Project, and other allies from our NYC Against Hate Coalition. We're also using this Restoration Period to evolve how we bring campaign work into our digital spaces, beginning with our Brick by Brick Campaign. This time is teaching us, both as a staff and an organization, about what it looks like to shift the culture of our workplace and political home, while preparing it for an entirely new way of operating. We want to see leadership moving in many directions and for folks to feel a symbiosis with each other as we work for a common purpose.
Pictured: Da Black Oracle / @leilanidablackoracle
On February 21, we held Our Words: Black LGBTSTGNC Performances, Installation, & Video, which was an enchanted joy-filled evening. Space was thoughtfully created for every form of self-expression. Our members shared dance, performance, stories, poems, music, and visual art in a dazzling display of community self-expression. Organized by Acacia Rodriguez, who heads ALP's Design Guild, the event shined light on the lasting legacy of Audre Lorde's work and gave folks a space to honor her and witness each other in creative ritual.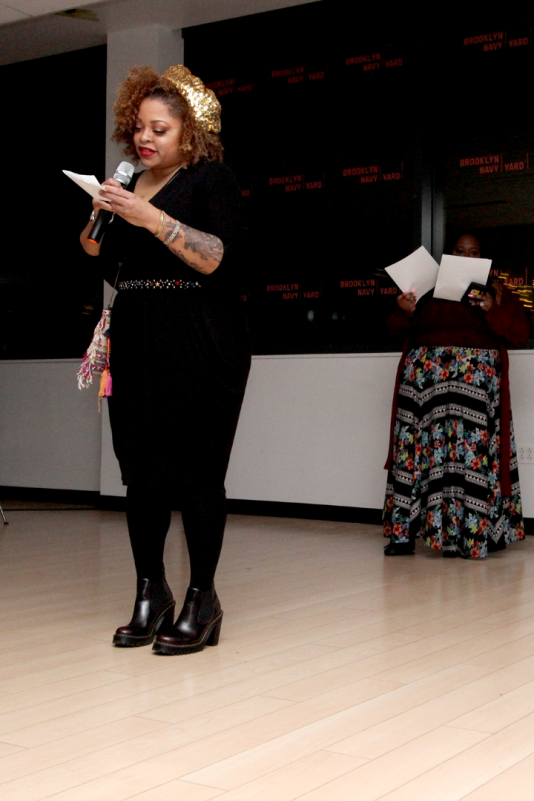 Pictured: Acacia Rodriguez / @bbkashe
The room was fully attentive as DJ Shaman Zena kept everyone in the perfect mood with songs that one might imagine Audre Lorde was listening to. Leilani Da Black Oracle read tarot and shared mysteries with guests; there was delicious food, dancing, and so much laughter. It was a hopeful way to begin a new chapter in which the staff, the members, and the ALP community are repositioning ourselves for a very real growth period. What was special about this particular event was that it was a member-produced gathering. We thank Acacia and all the members of ALP who showed up and participated.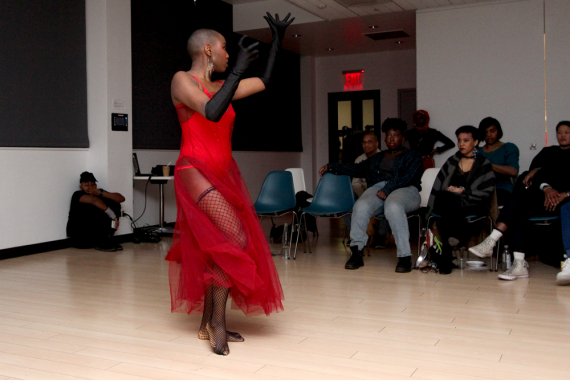 Pictured: Nana Chinara / @nanachinara
Spring is almost here. A transformed version of the organization will emerge out of this reflective period, and we will resume our operations and programming with a renewed set of tools and self-understanding. We are working towards opening our doors to the public following our move, and the process of re-orienting in Brooklyn will begin in earnest. Our Board search reopens this month, so if you or folks you know may be good candidates for this, please check out our Board application. We are seeking folks with strengths in organizing strategy, fundraising and resource organizing, human resources rooted in transformative justice, and legal skills.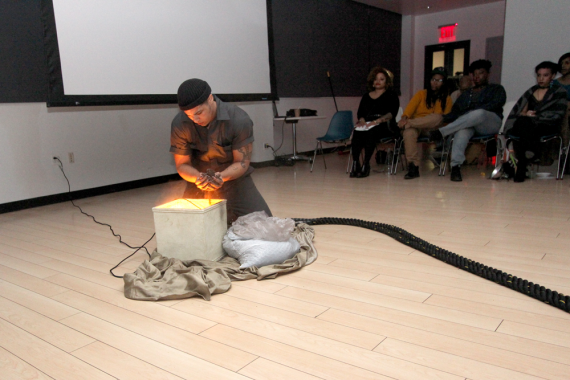 Pictured: Jah Elyse Sayers / @thesunthemself
At this point in ALP's Restoration Period, we're thinking about how our community learnings will be synthesized through practice in the coming months. We are taking the time to identify what the organization's priorities are and where we need to clear space to enable growth in new directions. During this time, we the staff are asking for grounding energy from our community and members.
This means being willing to try things, make mistakes, and find adjustments using processes of collective consent that are already part of our organizational repertoire. Making sure that love, empathy, and tenderness are part of our implementation plan is also part of this journey of adaptation that we are on together. This is how we transform ourselves as the seasons change!
In Solidarity,
Janhavi Pakrashi
Communications Coordinator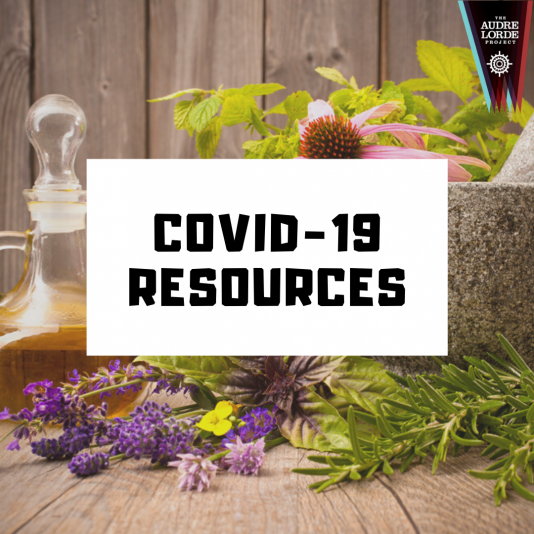 ALP released a short update on our decision to stop operations temporarily to support our staff and sent love to our community.
While there is a call for more social distancing, we know that far too often many in our community already live in isolation. During this time, we want to remind everyone to continue practicing community care — check in with each other often, create pods to provide mutual support, and organize resources to share with one another. Our hope is that in the face of physical distancing, we can find an abundance of ways to stay connected to each other; that humanity and dignity continue to be uplifted in our people.
Read our blog post to learn more about the resources we've been sharing to support our community during this time.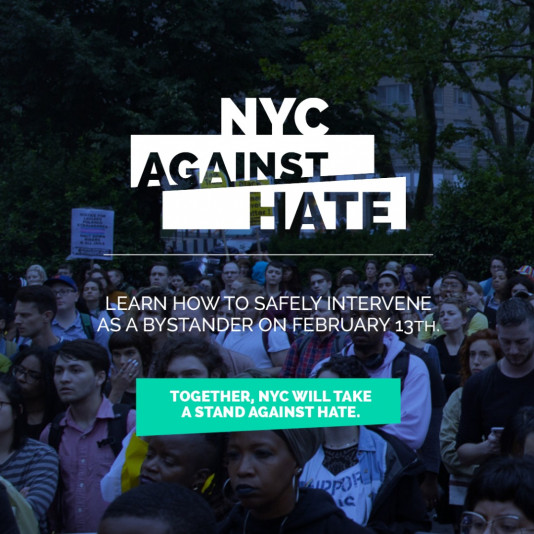 Day Against Hate
On February 13th, ALP was honored to contribute to a coalition of grassroots groups training folks all across New York to respond to hate violence. With the support of organizers, trainers, canvassers, members, and volunteers, the Day Against Hate coordinated 24 events in 2 days! From Crown Heights to Midtown, Bay Ridge to Harlem, Kensington to Staten Island, hundreds of New Yorkers learned to disrupt violence wherever they witness it.
A HUGE shout-out to our coalition allies at Jews for Racial and Economic Justice, Center for Anti-Violence Education, NYC Anti-Violence Project, Global Action Project, Brooklyn Movement Center, Arab American Association of New York, DRUM (Desis Rising Up and Moving), and Make the Road New York. For more resources on creating safer spaces or information about the coalition, visit NYC Against Hate.
ALP Contributes to "Beyond Survival"
We are so honored to have our safety work uplifted in former staff member Ejeris Dixon's new book, co-edited with Leah Lakshmi Piepzna-Samarasinha, "Beyond Survival: Strategies and Stories from the Transformative Justice Movement". Buy or borrow a copy to learn more about how we can create community-centered safety practices. You can also check out some of ALP's tools, like our Safe Party Toolkit and Safe Party Zine, on our website.
ALP Reopens Board Application
ALP is seeking to grow our leadeship again! We're looking for LGBTSTGNC people of color in NYC who are interested in joining our Board of Directors. This is a great opportunity to build up your skills, be in community with other LGBTSTGNC folks of color, and help sustain the fight for our people's liberation.
No prior Board experience is required. We're open to applicants with a wide range of skills and experiences to contribute. Folks with a background or interest in learning fundraising, finance, non-profit law and policies, and human resources are especially encouraged to apply.
Want to know more about ALP's leadership structure, read this blog post we wrote back in October.
Save the Date for Give Out Day
The Audre Lorde Project is launching our annual spring grassroots fundraising campaign this month. From March 26, we'll be organizing resources in the lead-up to Give Out Day on April 23, the annual day of LGBT+ giving.
This current crisis is continued proof that the state won't save us – you can help ALP keep organizing to resist and build community-led practices for safety and wellness.