Who do you picture when you hear those words? "Board of Directors"? Where do they work? What do they look like? What skills do they have? What qualifications do they need?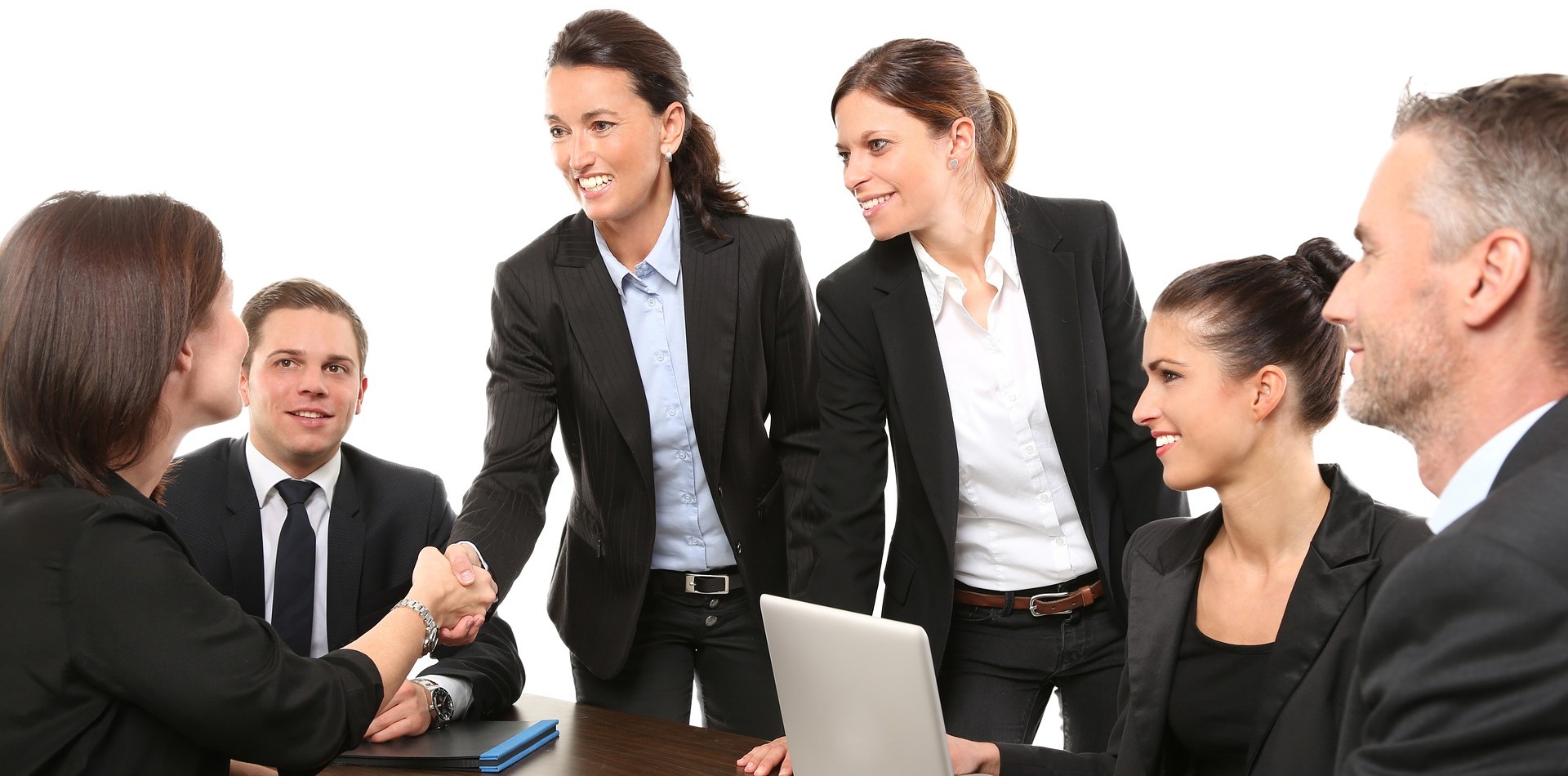 If you pictured this, you're pretty on point.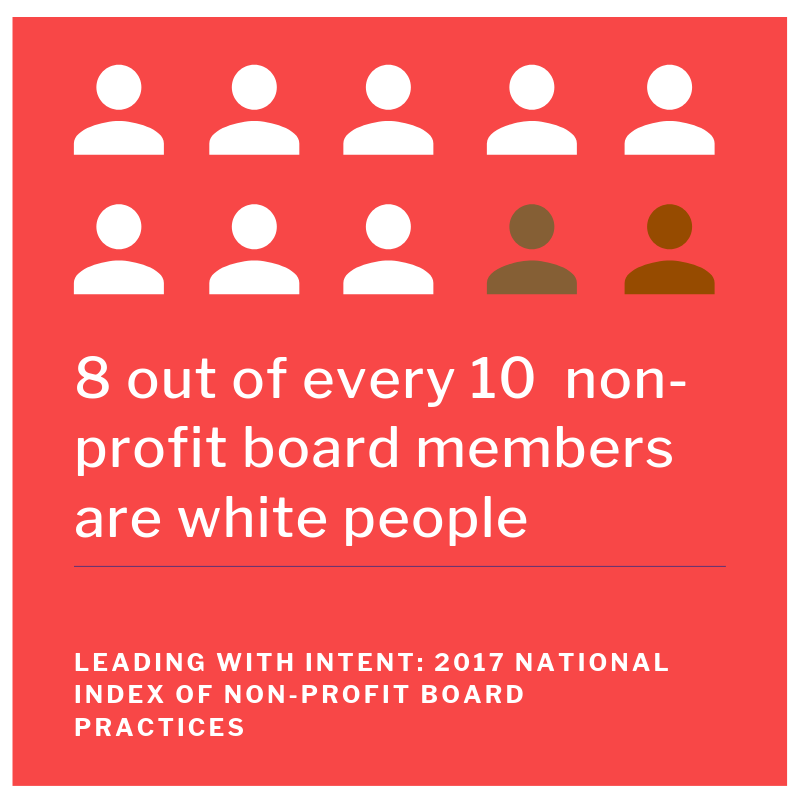 Though people of color make up over 40% of non-profit staff, according to Race to Lead, we're very rarely represented on boards.
But what does a Board even do?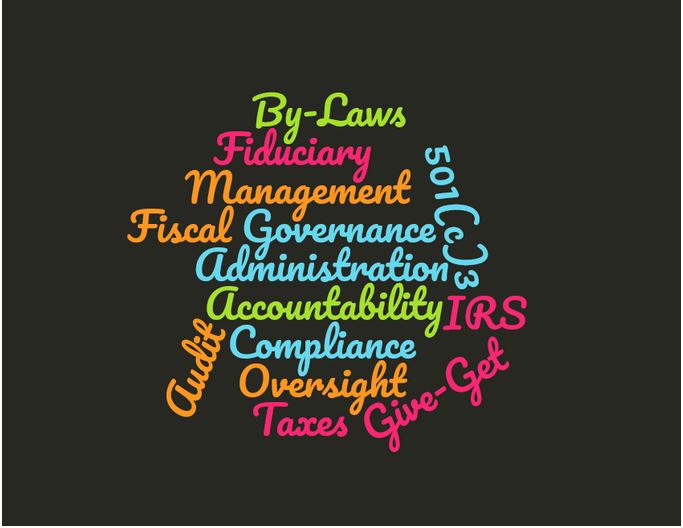 In simple terms: A Board is a group of volunteers who support a non-profit by raising money, monitoring the finances, and making sure that laws and regulations are followed. 
Boards often help with strategic planning, make decisions about programs, and represent the organization at events. 
At ALP, the Board is tasked with this: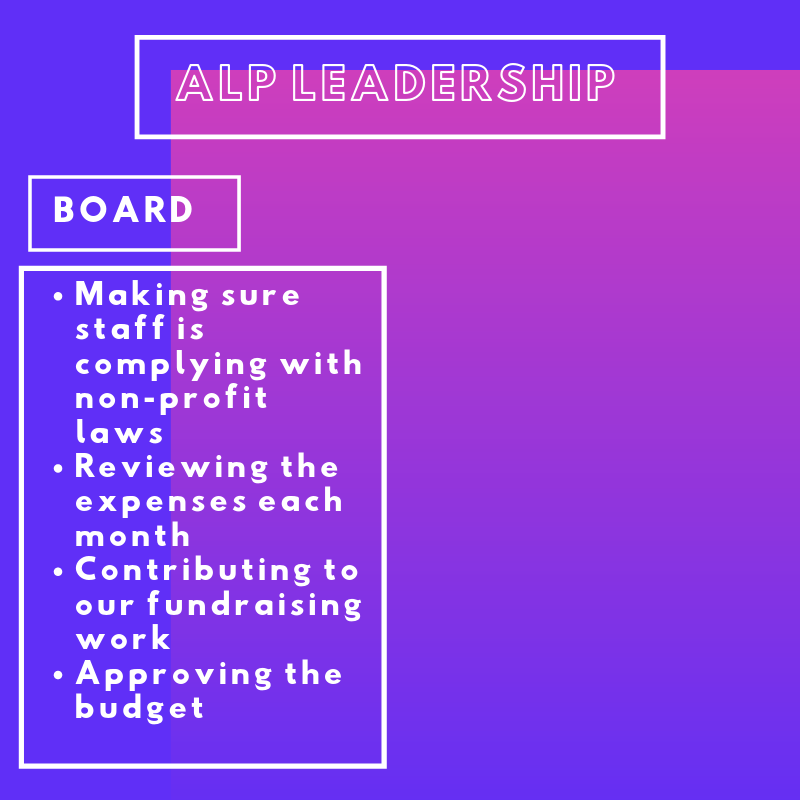 Many of the traditional Board tasks are handled by the Organizing Coordinating Committee aka OCC. In 1997, ALP made an intentional move to have the Board take on more of a governance role and withdraw from participating in Program Committees. The Board took on financial responsibilities while the OCC, made up of active and core members, was formed to lead the political and campaign direction of our work.
Usually, OCC is made up of two member representatives from each of our 4 program areas, along with all staff and 1 Board representative. During the Restoration Period, OCC meetings are open to all core and active members who commit to attending for the next 9-month period. 
Here's what OCC is tasked with: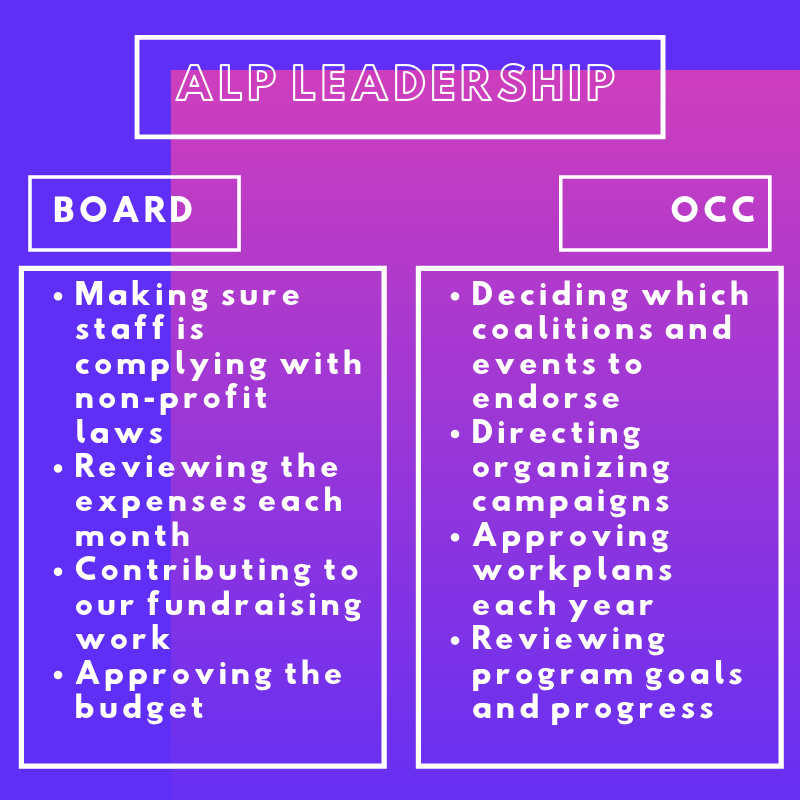 Dividing labor across multiple leadership groups allows ALP to:
Limit how money concerns affect the radical work we do

Bring more voices to the table

Build up our leaders and invite them into decision-making roles

Make space for the work to always be directed by people most affected by the issues we organize against — Board and OCC are made up 100% by LGBTSTGNC people of color
This process is not perfect. There are some questions that we still struggle with.
How do we increase conversation between the two leadership bodies, staff, and members? How do core and active members fit into the board — do they have to let go of attending program meetings because of the power differential? How do we involve as many members as possible in these processes?
If you have dope board or leadership structures, please share them. We're always interested in learning more radical ways of being. Have you read great resources on this topic? We'd love to hear them. 
Are you interested in joining the Board or OCC? We'll be reposting our call for Board applicants in the winter so keep a lookout. If you have experience with or strong interest in learning budget review, asking for donations, holding folks' accountable to set goals, or building internal policies, you are a perfect candidate for the Board. If you're a core or active member and are down to contribute more towards our organizing and political education work, check-in with your program coordinator to see if they're in need of more OCC reps.