June 18, 2020
Dear Community,
I attended this weekend's March for Black Trans Lives, a powerful space where an estimated 15,000 people showed up to support the call to end violence and harm against trans, gender non-confirming, and non-binary Black and Brown folks. It was the first time in weeks that I was honest about how I've been affected by the rampant murders, attacks, and police brutality on my community. A friend who I hadn't seen in months due to the pandemic asked how I was doing and I said "terrible. Everything feels awful. But we'll be ok." I stopped pretending I was fine, that the trauma we face by watching the news, walking down the street, having cops occupying every (non-white) space in the city, doesn't impact me greatly. As a Black trans masculine person, I've been more alert and vigilant than ever lately, worried about how cops and others will see me, especially in a mask, as a threat. Worried about being an immunocompromised person during mobilizations. Worried about my comrades and those close to me in community who remain isolated at home or behind bars. But I maintain hope. Hope that these uprisings show that our people are not willing to go back, return to a world where the few with power and money control the lives of the many without.
Those with power are running scared. Last week, the federal government released new guidance that attempts to allow transgender people to be discriminated against when accessing healthcare. This was yet another ridiculous attempt at chipping away at the progress we've made, similar to the failed 2018 Health and Human Services proposed guidance to define sex in a way that would have erased TGNC people. Thanks to the tireless work of organizers, we are still protected from healthcare discrimination in New York and are able to access gender-affirming care. But the government's message still remains - they view trans people as disposable, especially trans folks of color. The government sanctions the deaths of TGNC people, like Dominique "Rem'mie" Fells and Riah Milton who were lost last week.
As I'm writing this, there's more news of hope. Police departments in some cities are already conceding to decrease their budgets or disband altogether, while more and more people are joining the conversation on abolition. Our country's highest court has noticed the seas changing and stood in solidarity to affirm that trans people should not have to face discrimination just for being our authentic selves. When raised together, the voices of the people work. We must continue to resist, continue to ensure that being Black or trans in America is not a death sentence, continue to build spaces where TGNC folks have access to healthcare, housing, and can have our basic needs met. If you agree, sign our Brick by Brick pledge to help our campaign push local electeds to do better.
Usually around this time, ALP members and staff would be organizing for our annual Trans Day of Action, a response to the corporatization and white/cis-washing of Pride. Acknowledging the continuing effects of multiple pandemics (COVID, systemic racism, and transphobic violence) on our community, we have decided to shift direction this year. In TDOA's spirit of healing and protest, we'll be holding Community Care Day on Monday, June 22 and coordinating with allies from Bayan, Sige, CAAAV, BYP100, and Nodutdol to facilitate a Community Safety Training on Tuesday, June 23. On Friday, June 26, we'll be hosting a roundtable discussion for TGNC leaders to uplift accessibility, class struggles, local organizing strategies, and other issues we'll navigate on the road to liberation. Stay tuned for more details soon!
Sending care and resilience,
Maxwell
ALP Co-Director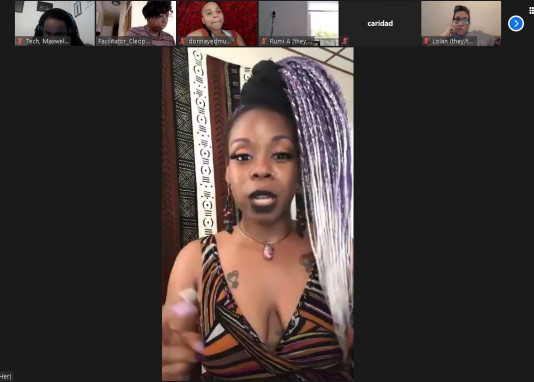 Reflections from Our Events
With our partners from the Center for Anti-Violence Education and amazing ALP Board Member Lolan, we facilitated the second installment of Essential Stories on Monday, June 8. At Essential Stories: No Stories Left Behind, 40 folks joined us to vision for the world we want in the future and strategies to build towards it. Everyone uplifted the need for more collectiveness and solidarity across struggles and issues to build for long-term change.
CAE partner Donnay broke it down:
Individualism is one of the foundations of capitalism. Collectivism is dangerous to white supremacy. "We're gonna separate you so you don't have a sense of yourself and it's easier to control you." We exist best in the concept of community. We need everybody. The rhetoric of what's happened even now, trying to create single issues - "fuck the police" isn't just police brutality, it's heteropatriarchy, transphobia, how schools are underfunded. Securing the bag for yourself isn't a real thing cause how are you gonna take care of future generations? We don't thrive unless we rise together.
On Wednesday, June 3, we partnered with the NYC Anti-Violence Project to co-lead Know Your Rights with Police During COVID. We shared information to 30 folks on their rights when being stopped by officers or doing copwatch. Together, attendees were able to discuss ways to support community during and after a police stop, along with ways to stay safe without involving police.
Below is a handout that we created to share with attendees to provide ongoing support for folks to exercise their rights: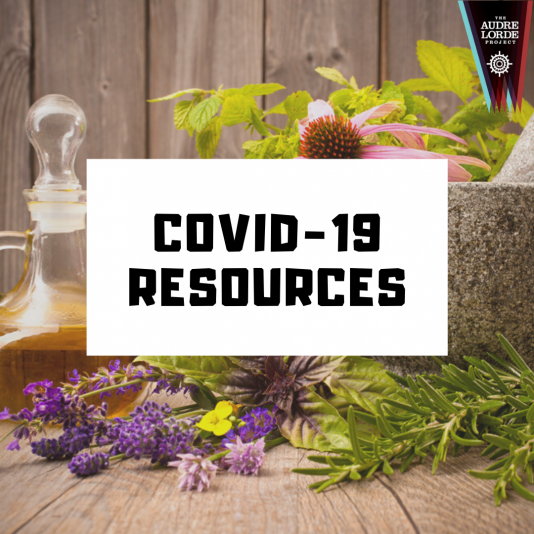 As New York City begins to reopen in phases, we've continued to update our COVID-19 resources for LGBTSTGNC people of color:
NYC QTBIPOC Centered COVID-19 Guide
Compiled by our amazing Director of Dignity and Care, Simone Sobers, we offer community a list of COVID-related resources that center the needs and resilience of QTBIPOC folks in NYC.
Click here to read more about the intentions of this resource or click the button below to be taken directly to the guide.
Know Your Housing Rights During COVID-19 Pandemic
As the city and state release new guidances and an end to the eviction moratorium gets closer, we've updated our housing rights guide to support our members navigating this uncertain time.
Check out our resource for information on the rights that New Yorkers have in public and private housing along with tips for tenant organizing.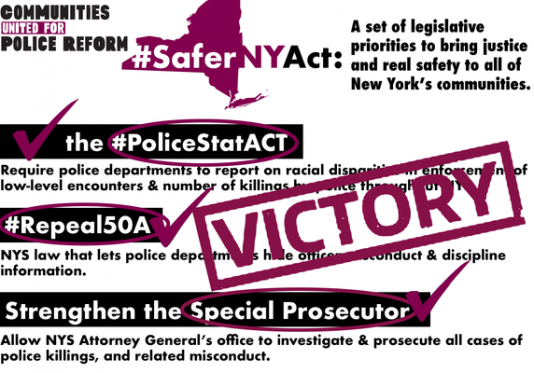 Safer NY Act and Defund NYPD
Communities United for Police Reform celebrated the passage of the Safer NY Act, a package of laws aimed at increasing police accountability. With heightened critique of law enforcement, New York legislators passed acts to limit police secrecy and shine a brighter light on racist and abusive policies and misconduct.
While this is a good step forward, ALP and our allies at CPR will continue to push for further divestment from the police, moving forward with our campaign to urge city officials to reduce the NYPD budget for fiscal year 2021 by $1 billion and invest in our communities.
Released this week, a new CPR report outlines the path to cutting at least $1 billion from NYPD's bloated and non-transparent expense budget. Be sure to follow #DefundNYPD and #NYCBudgetJustice on social media for campaign updates.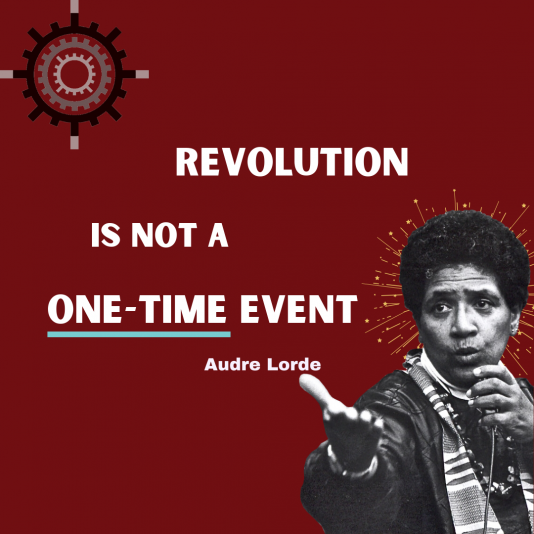 Uplifting Black Comrades in the Struggle
The Audre Lorde Project is so grateful for all of the support that we have received in the past couple of weeks. As an organization rooted in the collective wellness and safety of LGBTSTGNC people of color, we appreciate how our community of supporters has grown to show solidarity for Black Liberation.
We attempt to always move from a place of abundance though, so we want to encourage folks to stay engaged in our work and also please be sure that you're always directing resources to Black folks in your local communities. Our staff want to uplift a few comrades in the struggle who are organizing for the safety and dignity of Black folks and could use your support.
Audre Lorde Project
85 South Oxford Street
Basement
Brooklyn, NY 11217