April 3, 2020
Written by Kerbie Joseph, ALP's Safe Outside the System Coordinator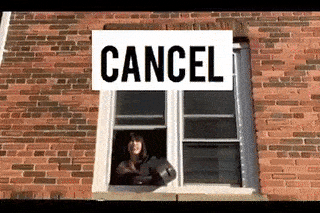 In addition to the public health crisis of COVID-19, we are now entering a massive economic crisis. As of now, there are about 3 million unemployment applications that have been submitted. There are currently millions of unemployed people who are concerned about their rent. The government has signed off on a law that will send $1200 to "documented" workers that paid taxes in 2018. This is a one-time check and, at most, will delay the economic suffering for just a month - for only some people. It is clear that as this pandemic and economic crisis escalates, it will be on the backs of poor and working class people - on our backs. We understand that HOUSING, FOOD, AND SAFETY ARE HUMAN RIGHTS. And with that, we wanted to share some housing Know Your Rights, tenant organizing tips, and demands to our community. It won't solve all that we are facing, but it can provide clarity on some of the rights that we actually do have, especially during this time.
Housing Know Your Rights During COVID-19 Pandemic:
There will be no evictions or foreclosures until at least June 2020. There are no exceptions. You cannot be evicted for any reason, even if your landlord tells you otherwise.
Your landlord cannot evict you because you are positive for COVID-19.
Your landlord cannot start a non-payment of rent case against you at this time. However, the landlord may send you a rent demand notice asking you to pay your rent and threatening a lawsuit if you fail to make payment.
Your landlord cannot start a "holdover case" against you at this time (meaning try to evict you for reasons other than non-payment, such as staying past a lease expiration).
The landlord may still send you rent demands or other letters, threatening eviction. You cannot be evicted for any reason as long as the "eviction moratorium" (stop on all evictions) is in place.
Housing court is open for cases about emergency repairs, like broken plumbing or no hot water. Your landlord is still responsible for repairs, even if you haven't paid rent, and should be reported to 311 if not fixed. Call the clerk of your local housing court for instructions.
Marshals may still try to evict you. If so, call the Department of Investigations' Bureau of City Marshals at 212-825-5953.
Only a judge, in a housing court verdict can legally evict anyone - not your landlord, roommate, family member, lover, or partner - now or at any time. If the locks have been changed on your door and you cannot get in, that is an illegal lockout. Call the housing court clerk in your borough or a legal services attorney for immediate help.
DEMAND: CANCEL ALL RENT NOW! If we can not work during this pandemic, then we can not pay rent during this pandemic!
Know Your Rights & Demands for NYCHA (New York City Housing Authority) Residents:
There IS currently a moratorium on evictions and utility shut-offs during this pandemic for NYCHA residents.
Threats and intimidation of eviction by NYCHA staff and management to NYCHA residents are illegal retaliation practices and should be reported.
ALL residents are required to have safe, clean housing conditions. This includes working elevators, full repairs, and thoroughly disinfected and clean public spaces for residents to be safe.
DEMAND: NYCHA, do not take advantage of a public health crisis to fastrack privatization! Fully fund NYCHA now!
How Can You Organize in Your Building?
Start a Whatsapp group or text chat with neighbors in your building.  If you don't already have your neighbors' numbers, you can slide Know Your Rights notes under their doors (with gloves on). Talk about the issues you're all facing with rent and repairs.
If you need repairs, organize with neighbors to write a group letter to your landlord. 
Join groups like the Justice Center en El Barrio or Housing Justice for All in a "bang your pots and pans" protest everyday until Governor Cuomo cancels rent!  
Share your videos and stories on social media with us at the Audre Lorde Project and to connect with other tenants organizing in their buildings.
Some Resources:
Know Your Rights during COVID-19 (Coronavirus)
NY Housing Updates: Eviction and Foreclosure Moratorium, COVID-19 Discrimination, NYCHA & Section 8 Rent Hardships
Five things workers should know about the federal Coronavirus act