April 30, 2021
Dear Community,
At every turn of our 25 year history, the Audre Lorde Project has been navigating the impacts of violence against otherness and defining ourselves as a protective space for the oppressed. In this benchmark year, we can reflect together on what it could mean to be free after a global pandemic, while fully understanding that our decompressing lives will require community, love, safety, and support more than ever. We will be contextualizing the strength and gifts of our identities with our power to envision collective action that holds together with unity.
The effect of COVID is a collective trauma and we have already navigated so much. We have been inventing and adapting our own tools in response to isolation and violently oppressive structures surrounding our individual and collective struggles. Observing the news cycle, it's impossible not to experience fear and pain from the ever-present assault on bodies which are not normalized by white supremacy. As individuals and in community, we continue to suffer great losses, while being uplifted by the possibility of an improving future ahead of us that will nourish the resilience required to resist and heal from these struggles. The grief is exhausting and we are all miracles for surviving this time with our safety intact. Our blessings are the ability to catalyze rage and sorrow into change and action while holding each other with empathy.
Last month, our new staff members successfully launched their first set of digital programs, sharing critical tools for political education, grassroots fundraising, and member leadership development. ALP member Acacia Rodriquez launched House of Lorde, an online creative repository and digital share-space for content made for and by ALP members and allies. Our Executive Directors announced that they will be transitioning out of the organization in the fall. We are re-initiating our Board growth strategy as we enter into what will undoubtedly be another transformative period in the organization's narrative.
ALP exists as a continual response to countless assaults rooted in structural racism, sexism, homophobia, transphobia, ablism, xenophobia, and all forms of violent othering by a white supremacist nation shamelessly built on the genocide of Indigenous bodies and the enslavement and forced migration of Black people. In Audre Lorde's "There is No Hierarchy of Oppressions", the poet clearly details the interconnectedness of the struggles of all oppressed people and also the multiple identities we each carry with ourselves. The message is that it is imperative that we empathize with each other's journeys in order to organize a compassionate world for ourselves and our loved ones. In these times of great change and deep potential, let us move together into the warmer months with a sense of possibility, hope, and understanding of one another's struggles, with the knowledge that this compassion is a political act.
With Love and Respect,
Janhavi Pakrashi
Communications Coordinator
A Message from the Cocoa Co-Cos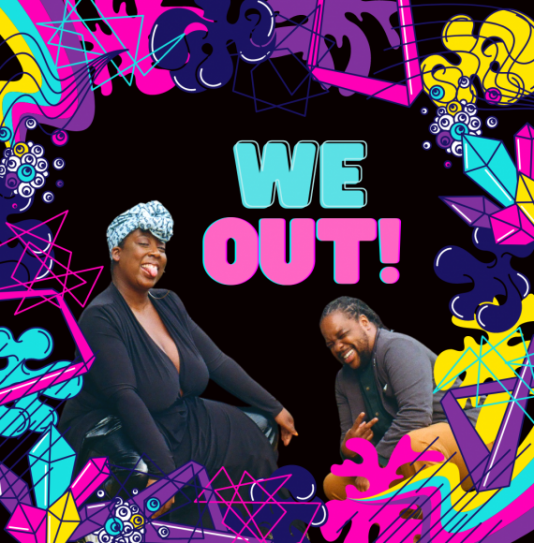 Hello Family,
It's time to announce that after a combined 15 years of work at ALP that we, Co-Directors Cleopatra "from the Bronx" Jach and Maxwell Scales, will be transitioning out of the Audre Lorde Project on October 1, 2021. That's still a long way from now, but it will be here sooner than we know.
We moved into these leadership positions officially in October 2019, and we knew that it was imperative to restore as much integrity, structure, and core values as possible back into the organization. After launching a much needed (and successful!) restoration period that addressed the cracks of transparency, conflict, and trauma, in October 2020, we announced to our board that it was time for us to start planning for transition. We feel that ALP, and its stakeholders (members, leaders, supporters, and allies), are ready to move into the opportunities we have established due to our diligent work. Going into ALP's 25th year, we are in a place to really take in its profound legacy, honor, wins, and successes.
As Co-Directors, we are committed to ensuring a culture of abundance and clarity during this transition process. We are hoping to:
Give our stakeholders regular updates about our ongoing leadership search
Pass along institutional memory
Establish time to talk to stakeholders 2:1 about transition needs and suggestions
Recruit a cohort of community members to develop them as potential directors at ALP (or anywhere!)
Have an online celebration of our work to transition out of the organization with a bang!
We don't know what the future has for us just yet, but as long as The Audre Lorde Project relies on the power of the people, we'll be living in abundance because the power of the people don't stop!
What we ask of community during this time is:
Patience, grace, and compassion. We've been around the metaphorical block, and it was a long one, so we might be spacey, queasy, or overwhelmed at any given time through this process.
Well wishes because ALP is less a job and more of a lifestyle, so our lives are about to change in a BIG way.
Continue to hold ALP as an organization accountable during our transition and well after we're gone.
We have some parting words that we'll be expanding on in the next 6 months but we wanted to share some with y'all now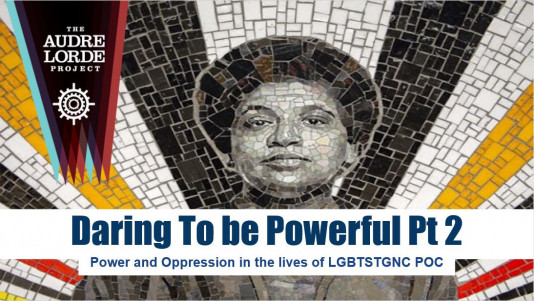 As the weather heats up, so does our programming! In recent weeks, we've been running a new cohort of our TransJustice Community School and Daring to be Powerful, our core intensive trainings for building organizing skills and people power in our movement.
We held two events focused on economic justice and resource organizing for LGBTSTGNC people of color. Partnering with the NYC Anti-Violence Project, we were able to offer a Financial Literacy Workshop to 25 members, focusing on building our collective economic liberation in a system that is stacked against us. 30 folks joined us for Resourcing from Within to learn more about and share strategies of grassroots fundraising and the long history of how people of color have gathered resources for our communities and our movements.
We brought in 30 new members to our quarterly Membership Orientation, finding ways to share ALP's work and build new connections.
In community with Masjid al-Rabia, we organized The Lorde's Iftar, where 26 folks made space to dream and vision on the ways that organizing for liberation can be informed by Islamic liberation theology.
Upcoming Events and Reminders
Click on the flyers below to register. For regular reminders, be sure to follow ALP on social media channels. 
The Audre Lorde Project is launching #HouseofLorde, an arts sharing network and (eventual) gallery space! We'll be debuting our first round of artists the first week of May on Instagram, so keep your eyes pealed for amazing art, poetry, and media from our membership of Black LGBTSTGNC creators.
Thank you to everyone who submitted, we will be following up soon. If you missed this round of submitting for this endeavor, don't worry! We'll be opening up submissions again via instagram, so follow us, and get ready to have your mind enlightened with talent from our community!
This training is for folks who have taken the first Interpreter's Training, and for those who do interpretation for tech hosting. Click on the flyer to sign up, and make sure you can meet the asks for participation.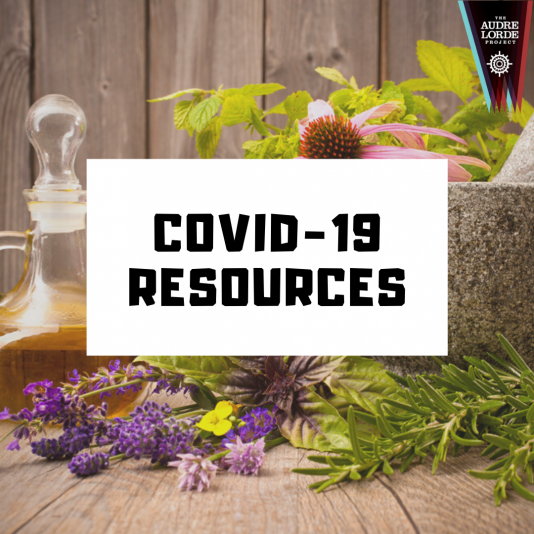 NYC QTBIPOC Centered COVID-19 Guide
Compiled by our amazing former Director of Dignity and Care, Simone Sobers, we offer community a list of COVID-related resources that center the needs and resilience of QTBIPOC folks in NYC.
Click here to read more about the intentions of this resource or click the button below to be taken directly to the guide.
Audre Lorde Project
85 South Oxford Street
Basement
Brooklyn, NY 11217