When:
Wednesday, May 29, 2019 -

6:30pm

to

9:30pm
Where:
The Audre Lorde Project (Manhattan)  
147 West 24th St. 3rd Floor
New York, NY 10011-1901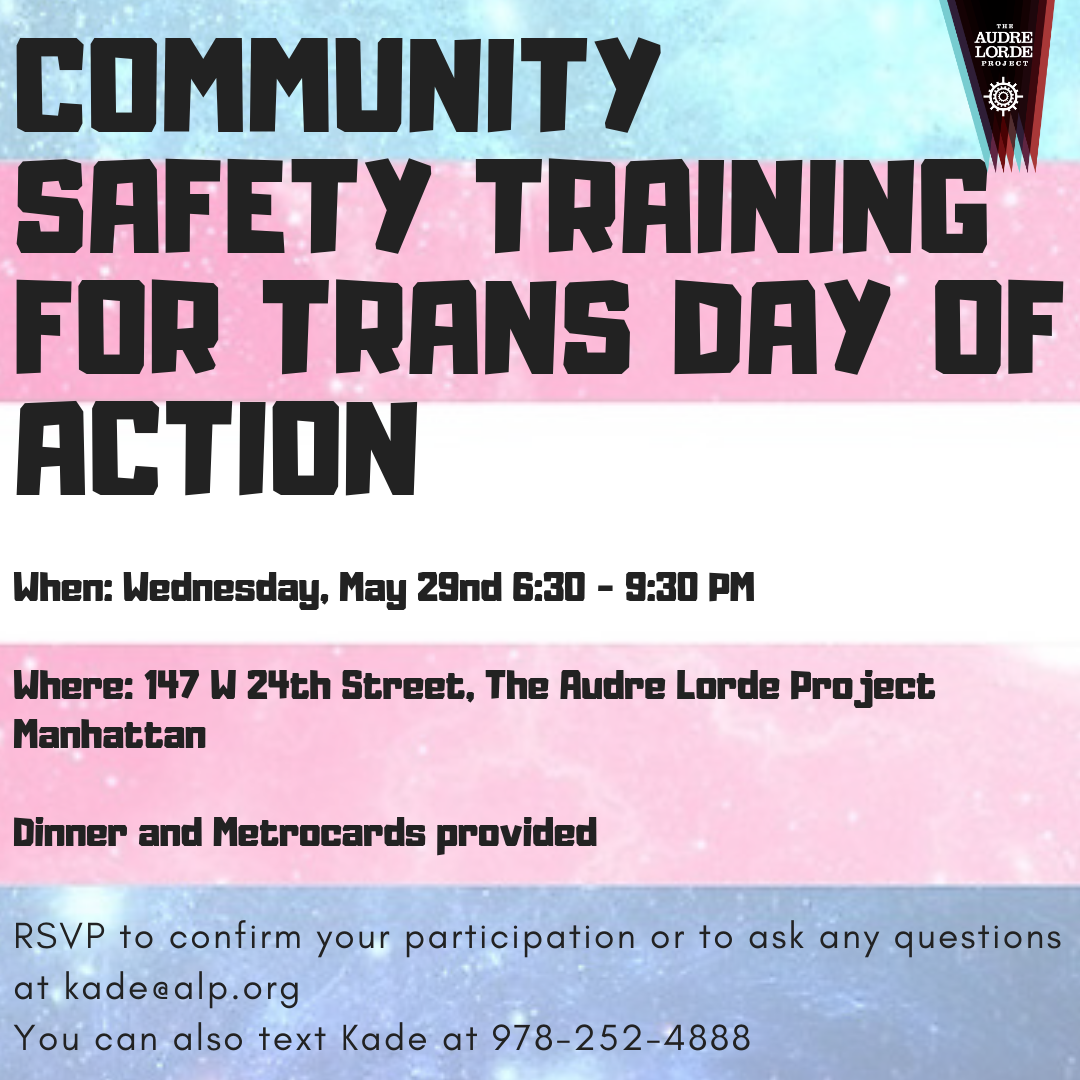 Ya'll know what it is... The duty to love and protect each other is a priority for liberation work! Join ALP for a Community Security Training in preparation for our Trans Day Action 2019! 
At this training you will learn skills to act as part of ALP's Self Determined Community Safety (community security) Team. This involves de-escalation tactics, how to mobilize against arrest, holding a perimeter, meeting community members' varying needs, intervening on inter-community violence, and more.
Contact Kade at  with your food and allergy restrictions, for questions, or more info. 
RSVP Here: https://alp.org/civicrm/event/info?reset=1&id=154
Community security means centering revolutionary love to keep our folks safe. We commit to creating a space in which all event goers have a violence-free experience. Security also serves as a buffer between NYPD and our community, mobilizes against arrest, and works to keep cops out of our space.
This training is open to lesbian, gay, bisexual, two-spirit, transgender, and gender non-conforming people of color, and our allies.
ALL ARE WELCOME!