When:
Tuesday, February 1, 2022 - 6:00pm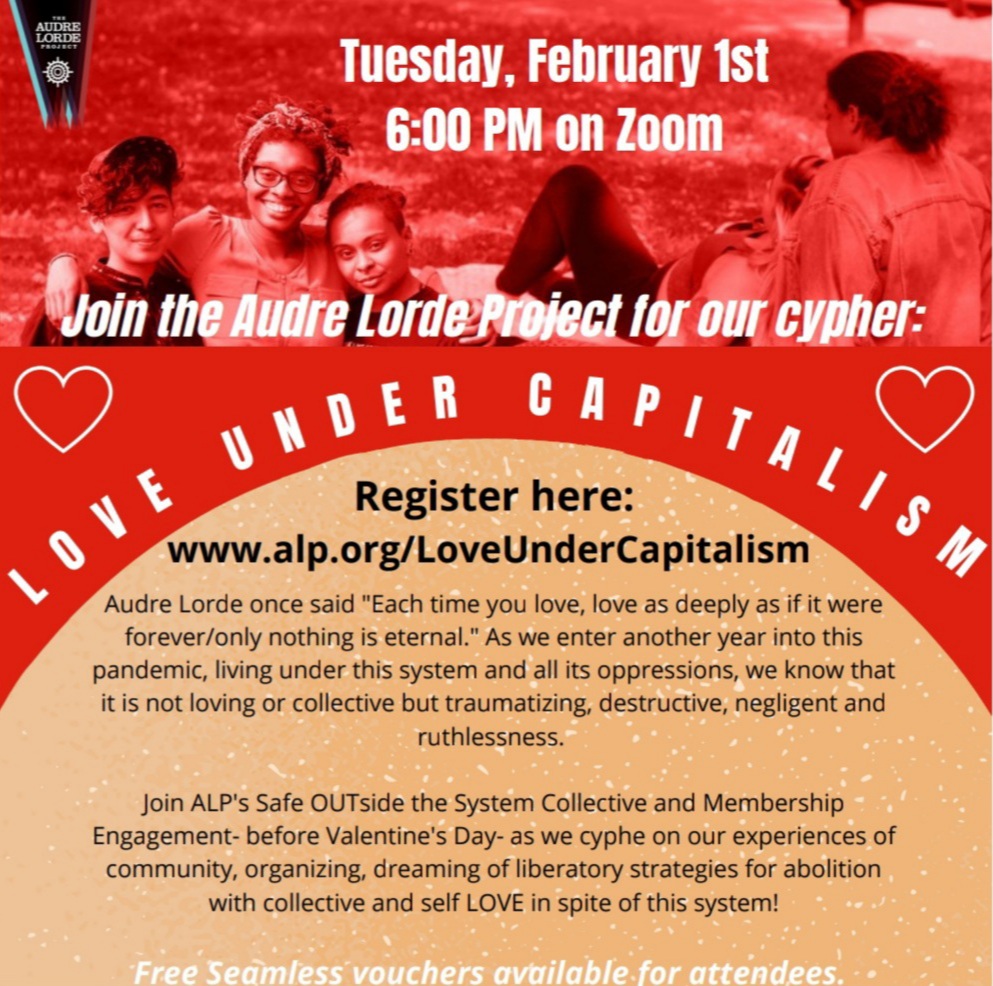 Audre Lorde said "Each time you love, love as deeply as if it were forever/only nothing is eternal." As we enter another year into this pandemic, living under this system and all its oppressions, we know that it is not loving or collective but traumatizing, destructive, negligence and ruthlessness. But as organizers, as community- we know putting collectivism and love at the root of our work is crucial. That is how we begin to break capitalism's chains and move our communities towards liberation!
Join ALP's Safe OUTside the System Collective and Membership Engagement- before Valentines Day- as we cyphe on our experiences of community, organizing, dreaming of liberatory strategies for abolition with collective and self LOVE!
RVSP is required at www.alp.org/LoveUnderCapitalism! Food vouchers will be provided.
If you have any questions, comments or concerns, please email anqa@alp.org or kerbie@alp.org for more information.