March 18, 2021
Dear Community,
It has been a year of surviving pandemic, and while we've moved through many challenges with perseverance, even in isolation, the uncertainty of when we will be able to gather again safely still weighs on every aspect of how we are able to support each other and organize in these unprecedented conditions. 
Our organization was started in response to the AIDS crisis, and it's with a heavy heart that we share the passing of Colin Robinson, Co-founder of The Audre Lorde Project at this time. Colin's vision provided paths to healing, resistance, and thought leadership, paving the way for generations of ALP members and staff. What was remarkable about his career and life was his ability to connect local, global, and personal struggles to demand dignity, and speak truth to power through writing, advocacy, and political organizing. He was queer, he was a writer, he was Black, he was an immigrant, and he understood the binding strength of intersectional identity as it applies to building movements that transform societies by demanding compassion. His life's work showed us that he was devoted to destigmatizing bodies marginalized by white supremacy, colonialism, homophobia, xenophobia, anti-Blackness, and other forms of identity-based hatred. After co-founding ALP, he co-founded Caribbean Pride and in his lifetime was instrumental in overturning the colonial anti-sodomy laws in Trinidad, his birth country, in 2018. We honor Colin's life and legacy as we observe the passing of one year of global pandemic. Please take a moment to read more about Colin's life and legacy below.
Visionary leadership in times of duress is a gift to our communities. In this moment, we are bookended by historical tragedies that disproportionately impact queer, Black, and Brown bodies, and we are responding with offerings around political education, wellness, and capacity-building. While it's not safe in this time to be in public spaces, many community members do not have the choice to isolate or work from home. And for those who have been safely isolated, there is also suffering from the impact of a full year away from safe gatherings, being able to show up for each other, and holding physical space for one another. 
It has taken this year for the organization to complete our Restoration Period, create an adaptive staff-wide plan, and rebuild the infrastructure required to serve folks safely using technology. All of the programs that were once housed in our Manhattan and Brooklyn offices are currently active in the digital space. As a team, the staff at ALP has learned a palette of new skills for digital gathering and organizing which will strengthen our capacity to meet folks with accessibility or mobility challenges, even after the pandemic concludes. There is a digital access gap in our membership, and we are working to address that without compromising safety.
In this time, we request that you continue to check in with yourselves and the people you care about. Please join us in upcoming events listed below, check out our offerings from last month's events, and if you're in a position to contribute, please consider donating to our work. Check our website for updates and follow us on social media for ways to learn and connect through this challenging time.
With Love and Respect,
Janhavi Pakrashi
Communications Coordinator
 Remembering Colin Robinson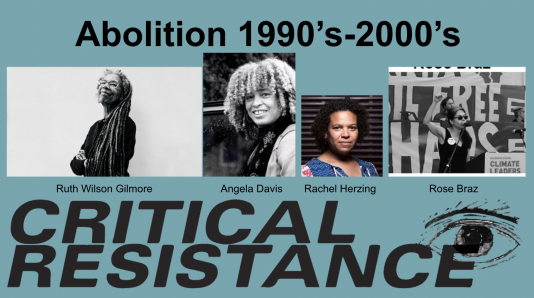 Abolition Cypher
Joined by abolitionist organizers and ALP members, our Safe OUTSide the System Coordinator Kerbie Joseph grounded attendees in the history and roots of the abolition movement, its intersectional lenses, and strategies for organizing to ensure that we are all free.
Pillars of Audre Lorde
Last month, ALP held our annual event to honor the life and legacy of Audre Lorde. Check out the videos below for an inspirational message from Alexis Pauline Gumbs, a fire performance from Egyptt LaBeija, and a short guide to self massage from ALP member Chauvet Bishop. Help out by checking our their websites, sending them support on venmo or cashapp, and following them on social media.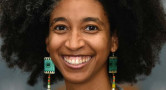 Alexis Pauline Gumbs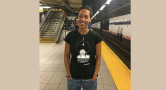 Chauvet Bishop
$ChauvetBishop (CashApp)
Chauvet-Bishop (Venmo)

Transformative Justice in the Apocalypse: Beyond Survival One Year Later
Our Director of Programs, India Harris, represented ALP in a powerful conversation to discuss how our movements are adapting to pandemic conditions through the lens of community-based safety and care. Fellow speakers were Ejeris Dixon, Leah Lakshmi Piepzna-Samarasinha, RJ Maccani, India Harris, YaliniDream, and Woods Ervin, moderated by Kenyon Farrow.
Upcoming Events and Reminders
Click on the flyers below to register. For regular reminders, be sure to follow ALP on social media channels. Our membership orientation is full, but reach out to our Membership Coordinator Anqa for details about how to plug in in the future.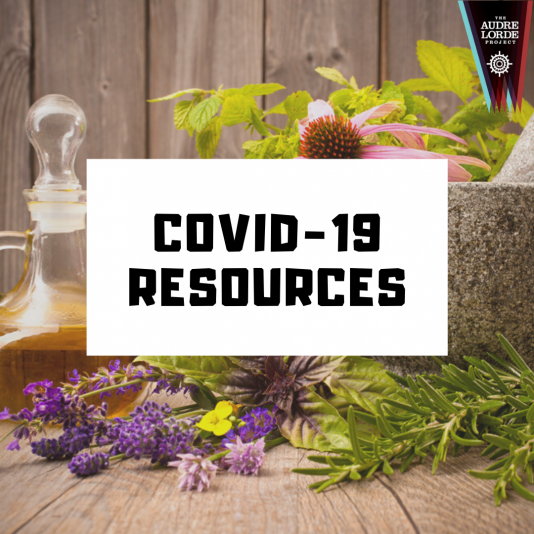 NYC QTBIPOC Centered COVID-19 Guide
Compiled by our amazing former Director of Dignity and Care, Simone Sobers, we offer community a list of COVID-related resources that center the needs and resilience of QTBIPOC folks in NYC.
Click here to read more about the intentions of this resource or click the button below to be taken directly to the guide.
Audre Lorde Project
85 South Oxford Street
Basement
Brooklyn, NY 11217