May 20, 2022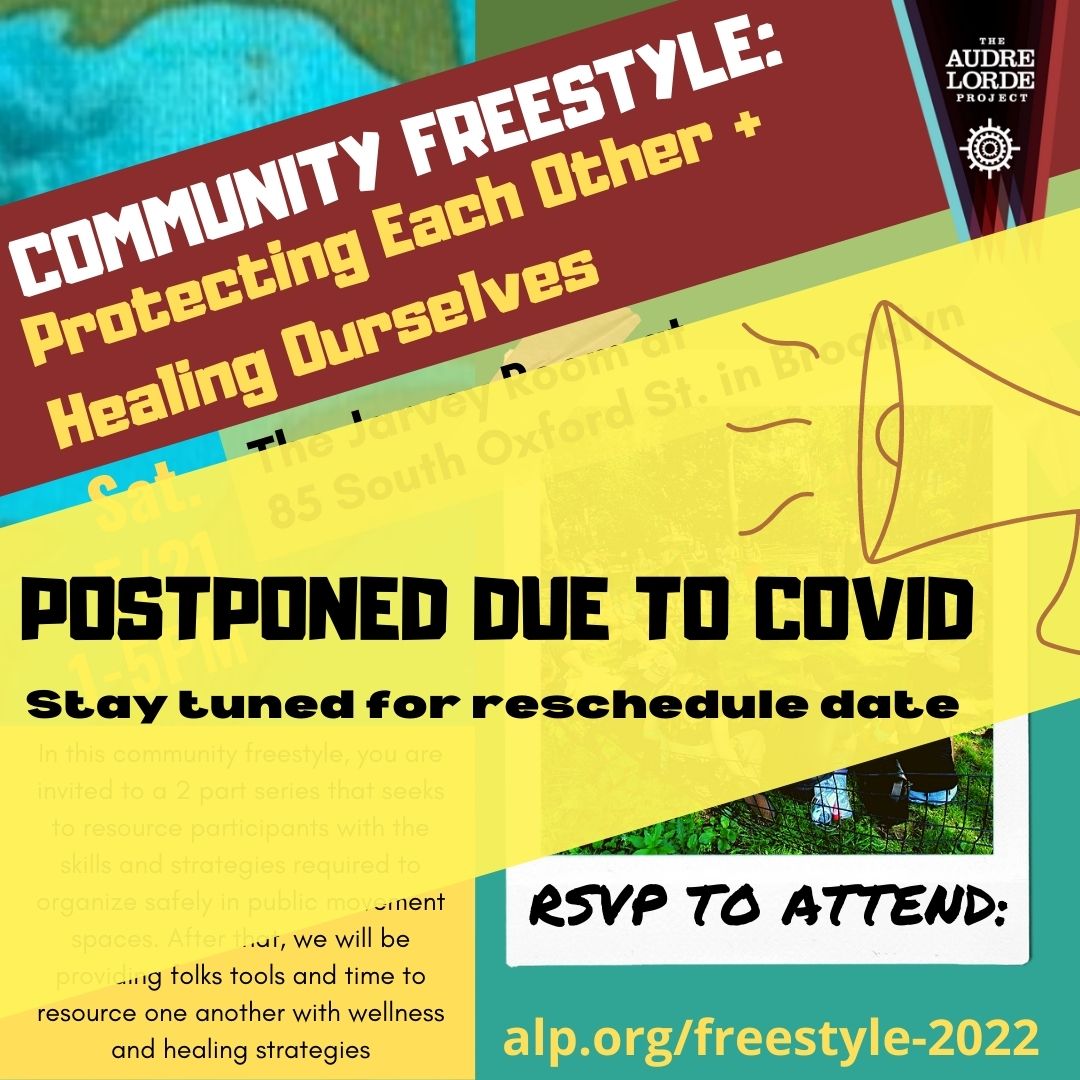 Dear Community,
While we were so excited to have you be part of our in-person Community Freestyle event tomorrow at Fort Greene Park, we unfortunately have to postpone this event to a later date. We have been watching COVID exposure data and numbers leading up to Community Freestyle.  NYS is currently at a 25% infection rate, with some NYC neighborhoods having a 1 out 3 person ratio for Covid-19 exposure. NYC has also officially entered a high alert COVID infection rate (https://www.nbcnewyork.com/news/coronavirus/ny-covid-hospitalizations-at-3-month-high-as-5th-wave-woes-intensify-across-us/3693917/ ).
The area we will be in, has a high infection rate as well (https://www1.nyc.gov/site/doh/covid/covid-19-data-neighborhoods.page).
We know the current mayor refuses to come up with a proper pandemic plan that puts our wellness and safety first (https://www.nytimes.com/2022/05/20/nyregion/eric-adams-shutdown-covid.html)- so as a community, we have to do this work. While we will be safe and keep folks in our curated event area safe- there will be a lot of other folks at Fort Greene Park- who can make exposure highly possible. 
Whlie we want to bring folks together, we have to consider everyone's health first and foremost. Once the infection rate numbers go down, we will definitely reschedule Community Freestyle and notify everyone that registered. Thank you so much for your interest in Community Freestyle and we can't wait to be in space with you soon! 
Enjoy your weekend and stay safe!
In Solidarity and Safety.
Kerbie, SOS Coordinator and Indra, 3rd Space Coordinator.