When:
Friday, February 1, 2019 - 11:59pm
Where:
147 W 24th St #3, New York, NY 10011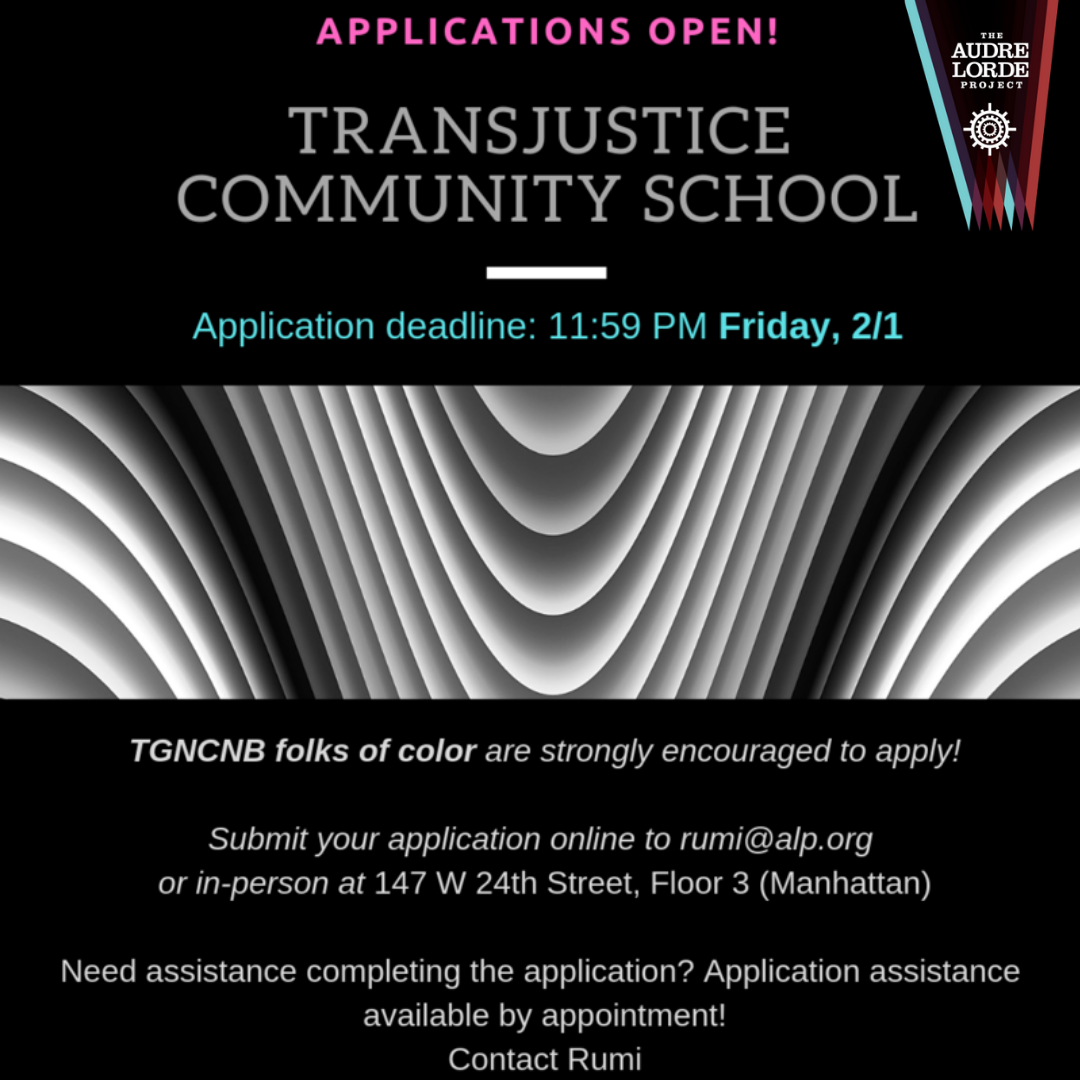 TransJustice Schools are for People of Color who identify as Trans and Gender Non-Conforming - for example, people who identify as trans, gender non-conforming, gender variant, gender deviant, butch lesbians, drag queens, bi-gendered, Two-Spirit, drag kings, femme queens, A.G., genderqueer, agender, andro, gender-benders, etc. - to expand our opportunities in creating spaces where we can build, learn, and support our collective work to liberate Trans and Gender Nonconforming Communities of Color. Please follow this link for the Application.