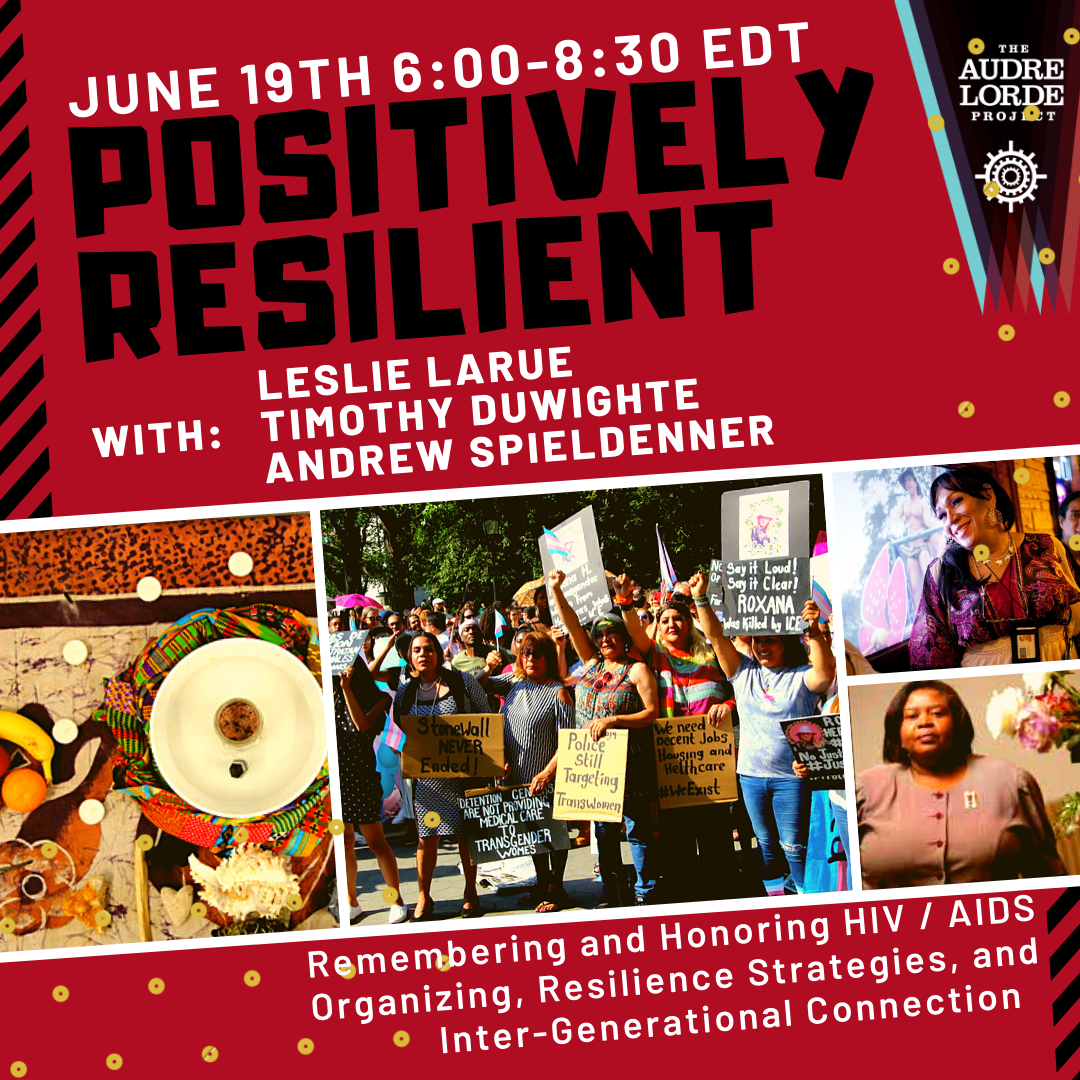 Join the Audre Lorde Project for an evening to remember and honor HIV and AIDS organizers, organizing work, and people living with HIV and AIDs, while building resiliency and connection. Folks will learn the importance of collective strategies to build our community to fight HIV. Attendees will also learn how to fight stigma in an age of multiple pandemics and how to reclaim ourselves within our current environments. Although we are living through the COVID-19 pandemic, we must not forget the lessons learned from living with and through HIV/AIDS, and its impacts today in the LGBTSTGNC POC community. Along with a panel, we will make space for healing and cultural work.
This year's POZitively Resilient will be held on Zoom on June 19, 2020 from 6:00 PM - 8:30 PM EST. While this even is open to all, please RSVP here as soon as possible. 
This event will have closed captioning.
For any questions, or offerings to support this event, please reach out to Kade@alp.org.