April 27, 2020
Dear Community,
We hope everyone is finding safety and calm in the midst of the uncertainty of this era. It is a transformed world, and in order to prepare, we must heal the parts of ourselves where love resides, that are also sites of pain. This begins with acknowledging what we ourselves are going through, in the context of understanding our own capacities to give and receive during global trauma. We want you to be as generous with yourselves as you are being with each other, especially in times of duress.
The conditions of this pandemic force "non-essential" workers into physical isolation. It also forces some of our most vulnerable community members to work in potentially life-threatening conditions for their livelihoods. We all miss our communities. Physical distancing practices ask us to observe safe connectedness and we will find healing and community in these evolving spaces. We will continue to hold our rituals and honor our communities by adapting to these rapidly changing times.
COVID-19 will have the greatest impact on the communities we support and work with to organize. During the AIDS epidemic, our Queer Communities faced a toxic combination of homophobic propaganda similarly to what our Asian community members are facing today because of the xenophobic messaging being spread by toxic government figures. The economic and social impact this is having on us is unprecedented, and is killing our most marginalized people first. As an intersectional feminist organization, it is ALP's mission to understand the connectedness between movements, communities, and time periods to adapt to a new context. We are actively doing this work.
There are new challenges to mobilization in this time period, but we are part of a legacy of using resourceful creativity to create change. We have what it takes to catalyze our grief into resistance. This is the time to make our needs known to the powers that be. This is also the time to connect and reach out to each other, while holding space for yourselves. Right now, we are all grieving the months that were ahead, the plans that we all made to be together, and the people we have lost. Self-compassion will become a powerful community practice as we move through the coming months, and it will prepare us to hold each other fully as we persist through this unprecedented challenge together. We must believe in each other more than ever in this difficult time.
In Solidarity,
Janhavi Pakrashi
Communications Coordinator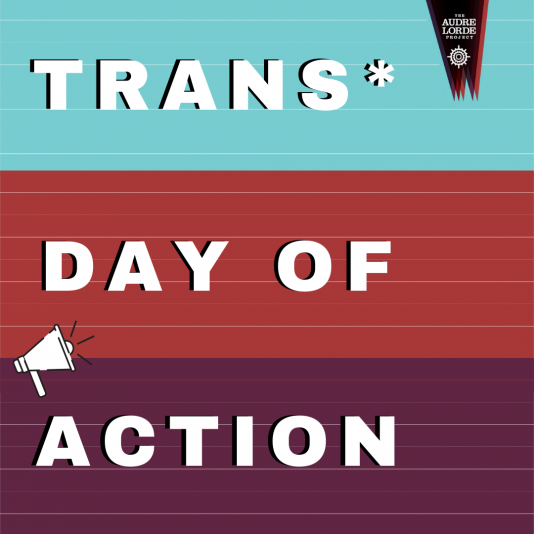 Trans Day of Action Update
Independently and in tandem with other groups, ALP's community support during the pandemic has looked like getting folks released from prisons and detention centers, connecting folks to resources, and working to make sure our members have food to eat and places to stay. In some cases, the work has meant accounting for our members whose lives are compromised by stigma, poverty, and systemic disparities. This is a labor of love that is on-going. Due to the high risk of so many in our membership base, we have decided to do a cyber shift for our annual Trans* Day Of Action.
ALP's Brick-by-Brick Campaign is more relevant than ever right now - it is well positioned to serve as a space to solidify the issues that COVID-19 has underlined in our community: access to healthcare and safe housing options. This is a moment that will be important for our base, allowing folks to break isolation and silence about how they have been surviving and reflecting in the pandemic.
Please stay tuned for more details in the coming weeks.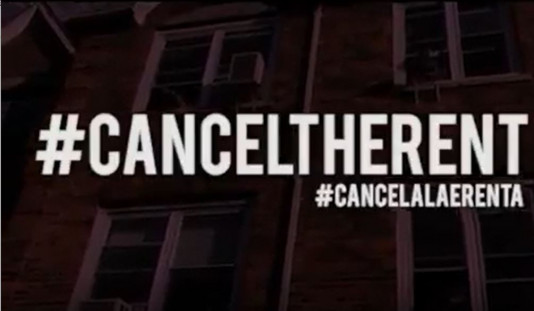 Know Your Housing Rights During COVID-19 Pandemic
In addition to the public health crisis of COVID-19, we are now entering a massive economic crisis. As of now, there are about 3 million unemployment applications that have been submitted. There are currently millions of unemployed people who are concerned about their rent. The government has signed off on a law that will send $1200 to "documented" workers that paid taxes in 2018. This is a one-time check and, at most, will delay the economic suffering for just a month - for only some people. It is clear that as this pandemic and economic crisis escalates, it will be on the backs of poor and working class people - on our backs. We understand that HOUSING, FOOD, AND SAFETY ARE HUMAN RIGHTS. And with that, we wanted to share some housing Know Your Rights, tenant organizing tips, and demands to our community. It won't solve all that we are facing, but it can provide clarity on some of the rights that we actually do have, especially during this time.
ALP Board Application Open
ALP is seeking to grow our leadeship again! We're looking for LGBTSTGNC people of color in NYC who are interested in joining our Board of Directors. This is a great opportunity to build up your skills, be in community with other LGBTSTGNC folks of color, and help sustain the fight for our people's liberation.
No prior Board experience is required. We're open to applicants with a wide range of skills and experiences to contribute. Folks with a background or interest in learning fundraising, finance, non-profit law and policies, and human resources are especially encouraged to apply.
Want to know more about ALP's leadership structure, read this blog post we wrote back in October.