When:
Saturday, February 19, 2022 - 3:00pm
Where:
Zoom link provided upon registration
Join us as we gather to celebrate Audre Lorde's 88th birthday and her lasting legacy in our community! We will also honor and celebrate our resilient LGBTSTGNC Communities of Color in New York. Come for cultural performances, dancing, and good company.
This is a completely FREE virtual event. Our intergenerational event is open to all LGBTSTGNC People of Color.
Email anqa@alp.org with any questions.
Program:
3:00 - 3:10 Play music + folks filter in
3:10 - 3:25 Introducing Audre Lorde. Altar space + love notes for Audre
3:25 - 3:35 Gobi Romo, musical (synth) performance 
3:35 - 3:45 Lily Ngaruiya, community tarot (note: Lily will also be doing individual tarot readings in a breakout room on a first come, first serve basis)
3:45 - 3:55 BREAK + FUNDRAISING PITCH
3:55 - 4:05 Chauvet Bishop, poetry performance
4:05 - 4:20 Monyae Kearny, meditation on pleasure 
4:20 - 4:30 Egyptt LaBeija, musical performance, including happy birthday!
4:30 - 4:40 Fundraising + close out
Are you curious about what the future holds for our community, or how to interpret what is here and around us? Lily Nimo Ngaruiya ( @findinnimo ), a Black, Kenyan-American, queer artist, educator, and liberation seeker, wants to reveal the cards in a collective ritual of community divination.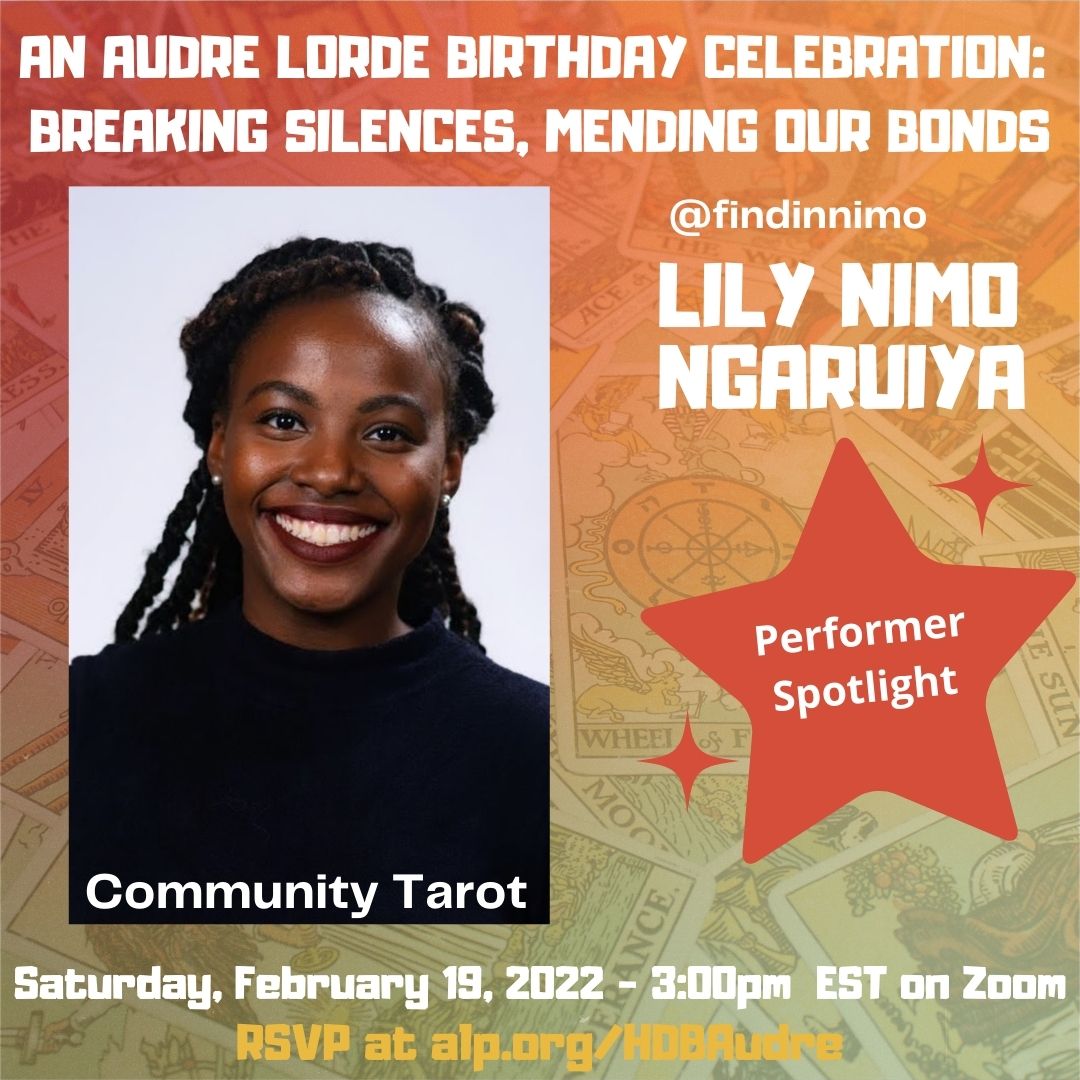 Is it time to take a psychedelic dream pop break from capitalism, and travel into Gobi's musical world? Gobi ( they/she/he - @chilena_rellena ), a genderqueer lesbian chilean/latinx musical visionary, will take us to another dimension together on a dreamy musical quest for freedom and liberation.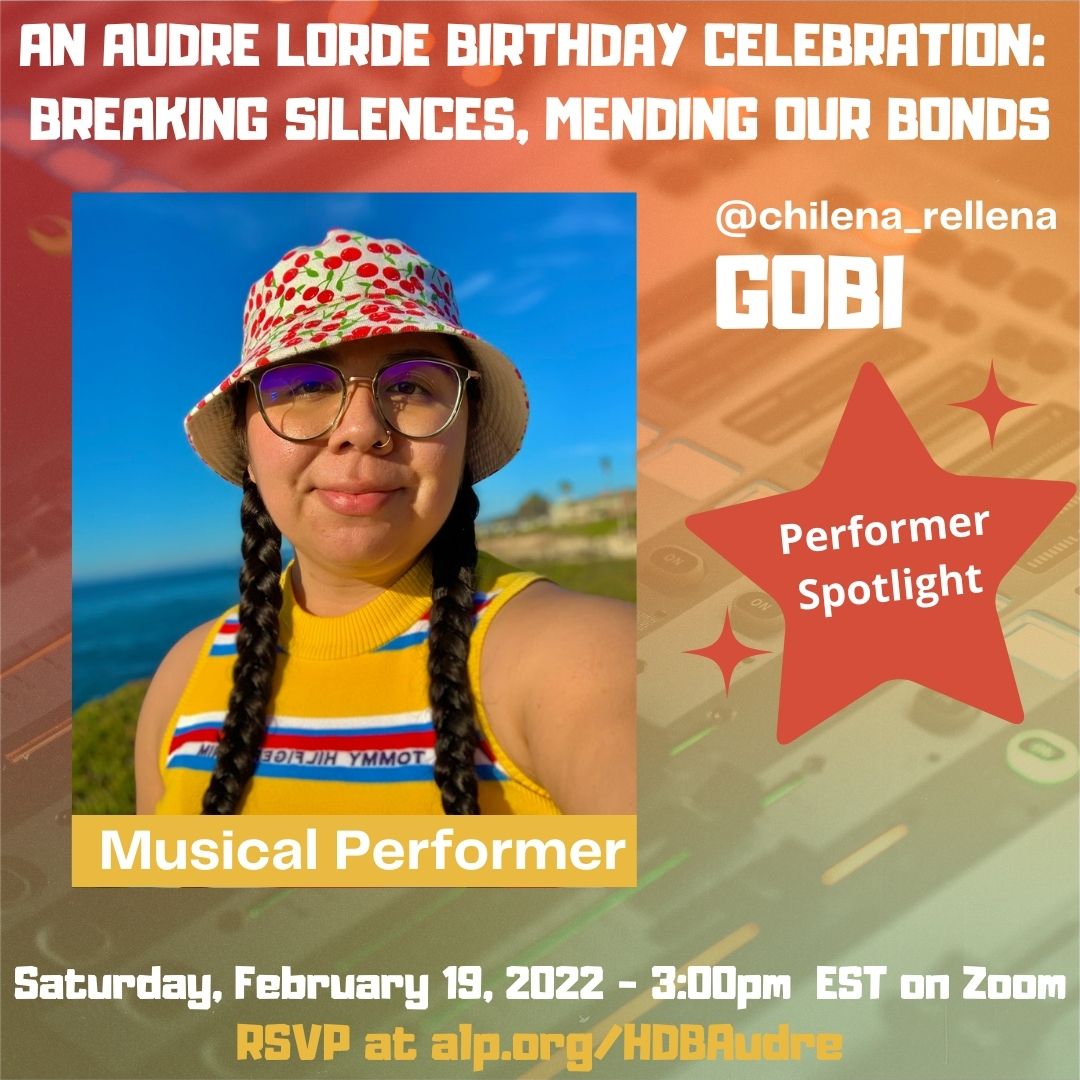 Do you ever wish you had more accessible tactics for finding your center in unsteady times? Monyae ( she/they - @muvanatur ) believes in the healing powers of community, connection, and inner journeying. Folks will be guided through a pleasure-based meditation experience inspired by her African and Indigenous roots, Nature, Ancestral work, and movement.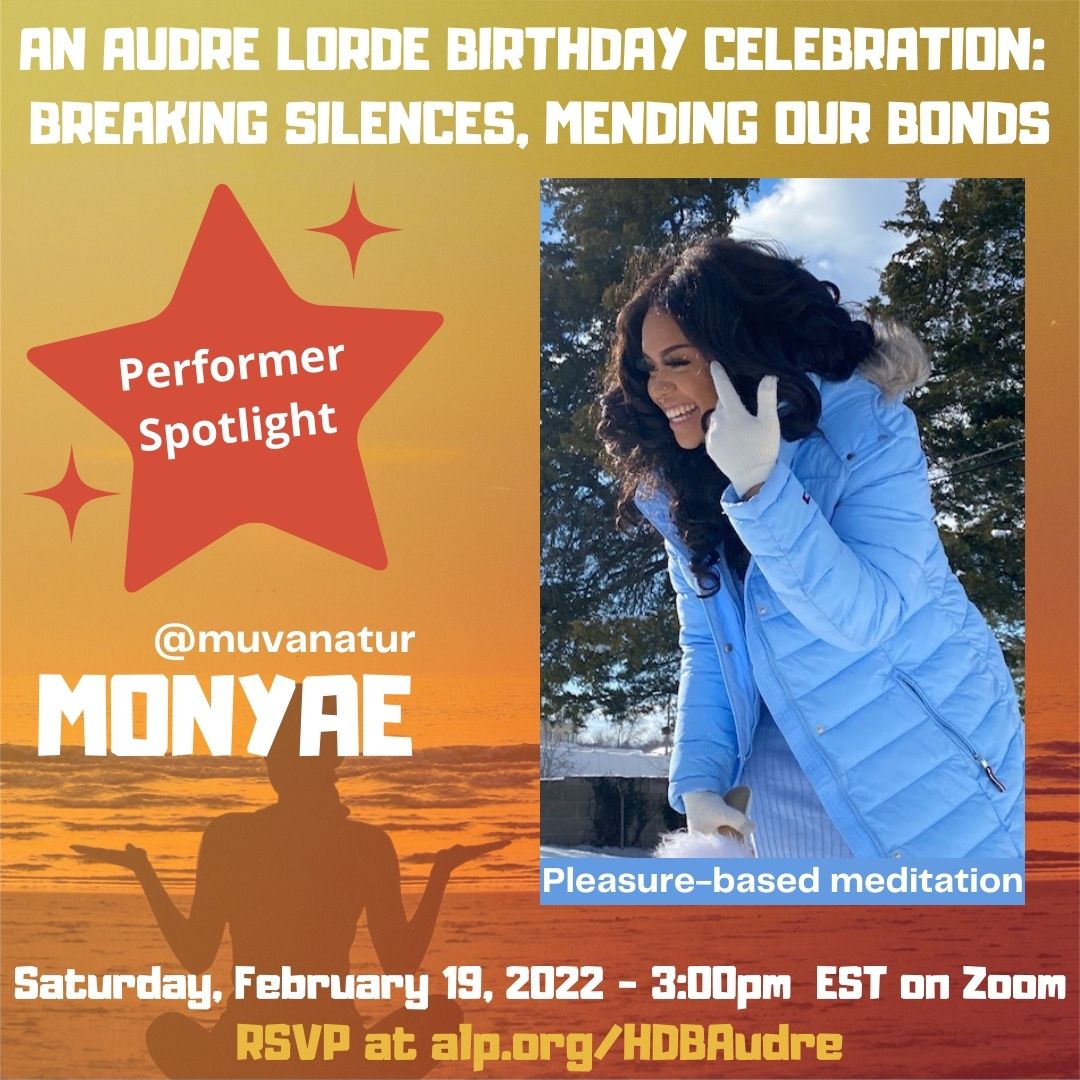 If you're a QTPOC New Yorker, and you've never had the sublime experience of witnessing Egypt LaBeija channel the queer spirit in her impeccable interpretations of the diva icons that empower her, this is your chance to experience the convergence of legacy and future as perfection. This legend needs no introduction,  the supreme, the icon, Egypt LaBeija ( @javonegyptt ), Godmother of the house of LaBeija, Multi crown holder, Current title New York Princess 2022 and activist for the trans community. Do not miss this performance, Egyptt will change your life and then give you life.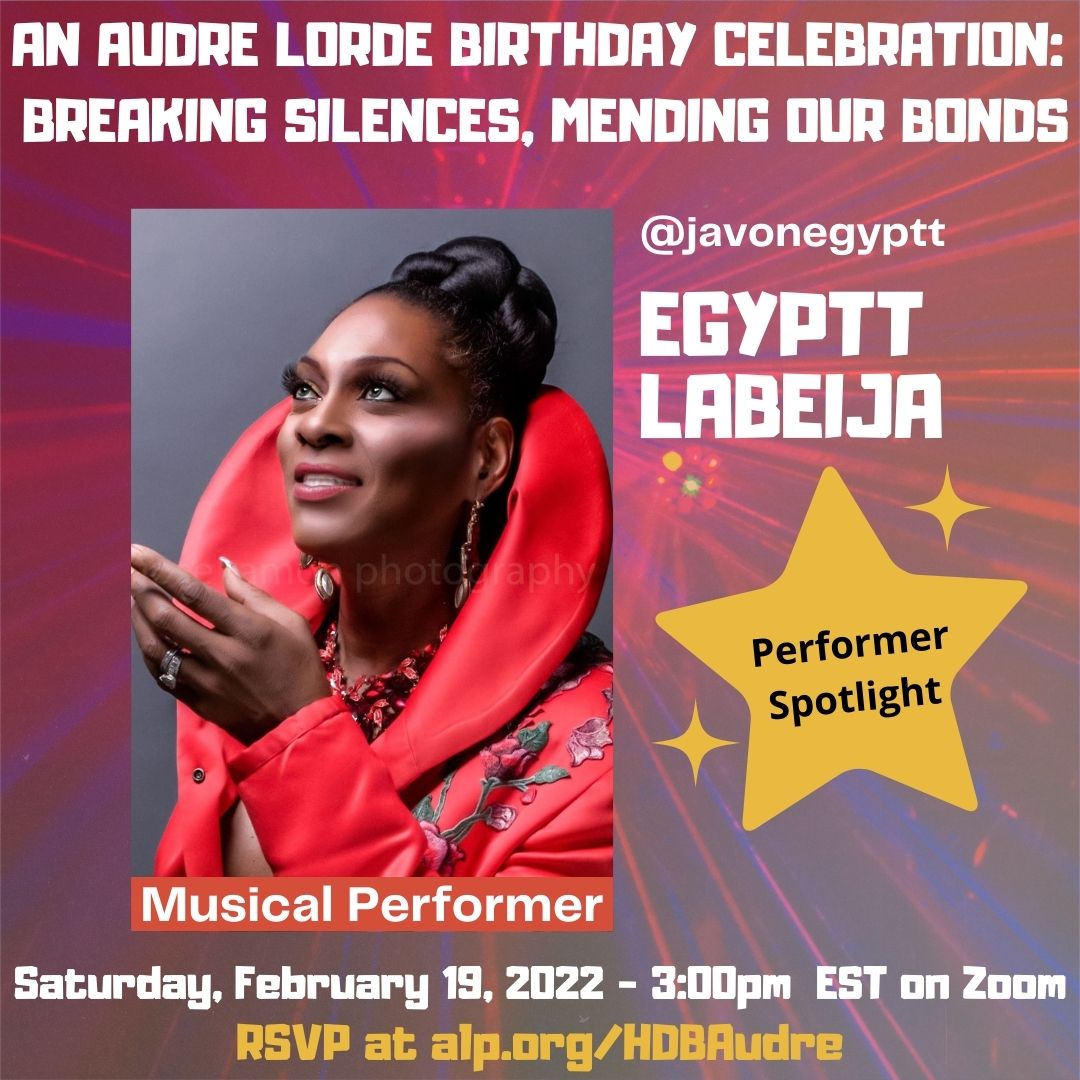 The folks who generously participate with us and contribute their talents and time to build the unique palette of cultural identities are a gift to show up for, not to be taken for granted. We might feel less alone in how we inhabit our lives as queer folks of color in a bustling city when we take a moment to experience each other's offerings, and intentionally decide to show up for those gifts out of gratitude for how the exchange enhances our lives.
The Audre Lorde Project offers this annual program to present the talent, vision, healing gifts, wisdom, and creativity of our members, coordinators, and community supporters who have been tenaciously holding space for each other amidst grief, illness, and unprecedented global circumstances.  These are trying times, and we want to share the opportunity to participate in each other's liberation and inspiration safely. Please join us and spread the word.
RSVP is required to attend this event, which is created for and produced by folks who are Queer, Transgender, Black, Indigenous, and/or People of Color. White allies are encouraged to support in other ways by pursuing grounding in racial equitability independently as an empowering allyship practice.