When:
Wednesday, October 23, 2019 - 6:30pm
Where:
ALP Manhattan Office, 147 West 24th Street, 3rd Floor, New York, NY 10011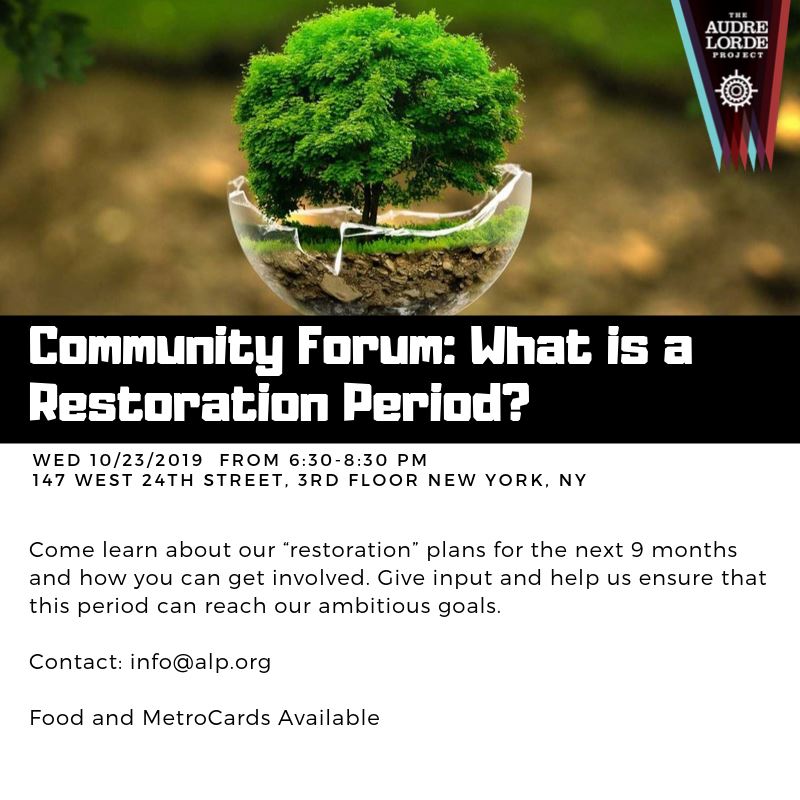 QTPOC folks, please join us for this community forum on what we're doing at The Audre Lorde Project during our restoration period. We invite you to join us for a discussion, food, and conversation. Food and metrocards will be provided.