Friday, October 14, 2016 - 5:00pm - 9:00pm
Join the 3rd Space Collective for our October Swag Swap and Community Care Day THIS FRIDAY from 5pm-9pm!!

The themes for the evening are body positivity, gender affirmation, and FUN. ♥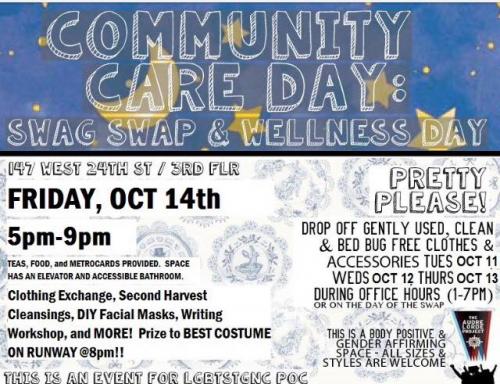 Saturday, October 8, 2016 - 10:00am - Sunday, October 9, 2016 - 7:00pm
ALP's Annual Interpreter Training is a part of a larger vision of Language Justice in Lesbian, Gay, Bisexual, Two Spirit, Trans and Gender Non-Conforming (LGBTSTGNC) Immigrant of Color communities. This Interpreter Training seeks to provide opportunities for LGBTSTGNC Immigrants of Color who are already informal community interpreters to:
Gain greater skills in interpretation.
Learn resources and strategies to use interpretation to generate income.
Better understand how to make our community spaces more accessible.
Share knowledge about health, social and community resources.
Share resources on translating health, sexuality and gender issues.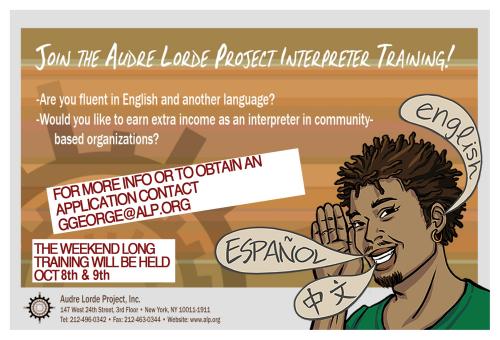 ALP's 12th Annual Trans Day of Action on June 24th was a huge success with over 2000 Trans and Gender Non Conforming People of Color and Allies taking to the streets! The resistance, resilience and power of Trans and Gender Non Conforming People of Color was deeply felt. Read more »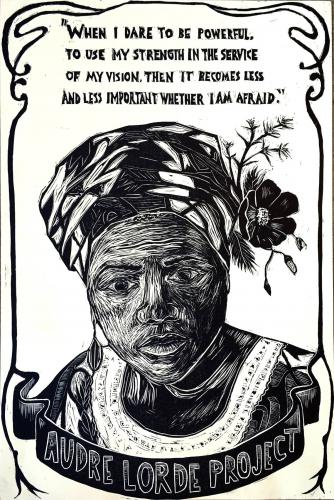 "When I dare to be powerful, to use my strength in the service of my vision. Then it becomes less and less important whether I am afraid." Audre Lorde
Read more »