Monday, February 23, 2015 - 6:30pm - 9:30pm
Join the Safe OUTside the System Collective Tuesday, February 24th @ 6:30pm, as we build strategies for safety, support, and resilience that don't rely on state interventions when experiencing or witnessing street-based violence.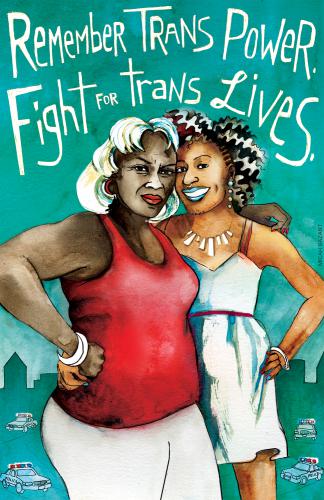 We want to express our profound gratitude and appreciation for the creative vision and generosity of visual artist Micah Bazant for designing our Trans Day of Remembrance Poster this year. Micah also managed the selling and dissemination of this print donating all proceeds to the Audre Lorde Project. As a result of their tireless work, we were able to raise over $1,000 for our on the ground work for racial and gender justice. Read more »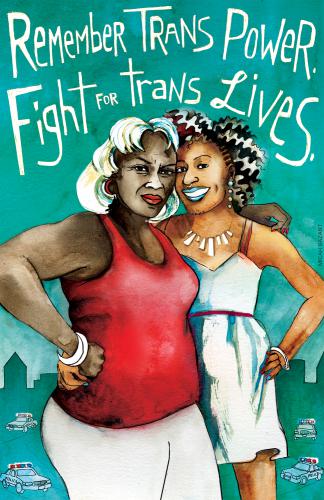 A Friendly Reminder that you can purchase this year's Trans Day of Remembrance print by Micah Bizant and all proceeds go to our transjustice organizing work! Order here.