Thursday, December 3, 2015 - 6:00pm - 9:00pm
The OUTsiderz: A Community Leadership Skills Training for Audre Lorde Project Community Members

What do you want to organize OUTside the lines? Do you have an organizing project you are looking to build from the inside OUT, and need the skills to do it? We are here to cultivate your skills to build towards a dream project that you have wanted to bring to life.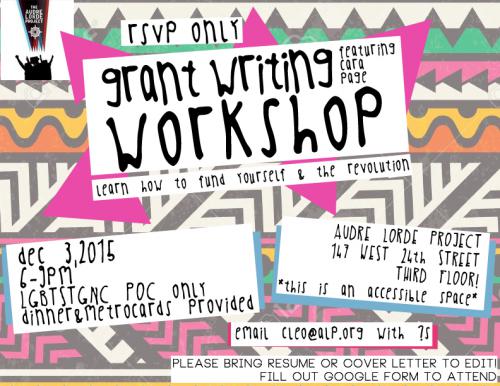 Thursday, December 3, 2015 - 6:00pm - Friday, December 4, 2015 - 9:00pm
Are you passionate about the issues of employment, housing, education, health care, and immigration? Do you want to learn how to navigate the system? Support your community?
Join the 3rd Space Support Response Team!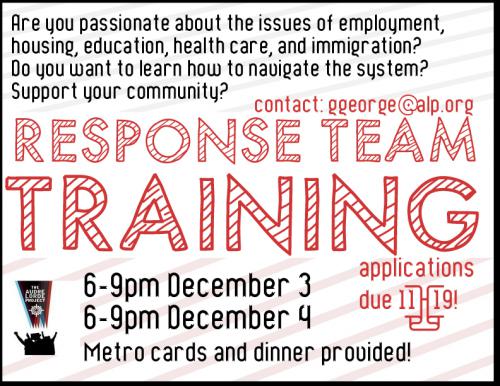 "Caring for myself is not self-indulgence, it is self-preservation, and that is an act of political warfare."
--Audre Lorde Read more »