Tuesday, February 17, 2015 - 6:30pm - 9:00pm
Join us at The Audre Lorde Project for an evening of cultural performances and celebration as we honor the life and legacy of Audre Lorde.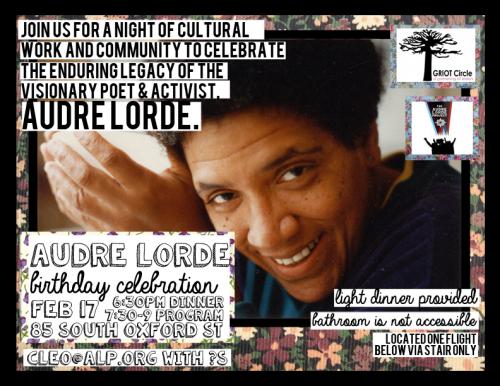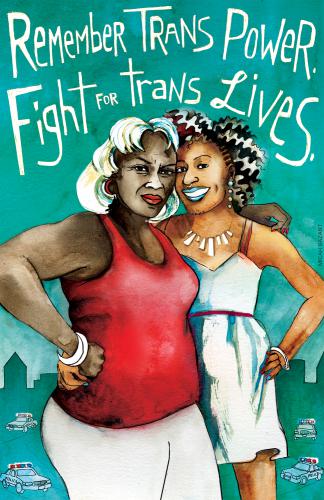 A Friendly Reminder that you can purchase this year's Trans Day of Remembrance print by Micah Bizant and all proceeds go to our transjustice organizing work! Order here.