Trans Day of Resilience Art & Activism Project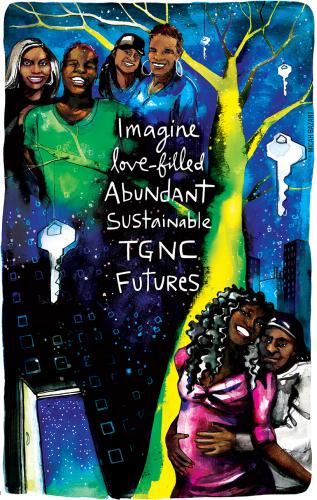 We are thrilled to share our latest art collaboration with Micah Bazant for the third annual Trans Day of Resilience, an art and activism project that honors the lives and leadership of Trans and Gender NonConforming (TGNC) People of Color by bringing together TGNC artists and trans justice organizations to create art. Led by the Forward Together and its Strong Families Network, TDoR is an extension and re-imagining of Transgender Day of Remembrance, the annual event memorializing people (primarily Black and Latina trans women and femmes) killed by anti-trans violence.

In times of increased violence against our communities, we are daring ourselves to imagine love-filled, abundant, and sustainable TGNC futures. Join us!

Learn more about Trans Day of Resilience here.