Thank You Micah Bazant!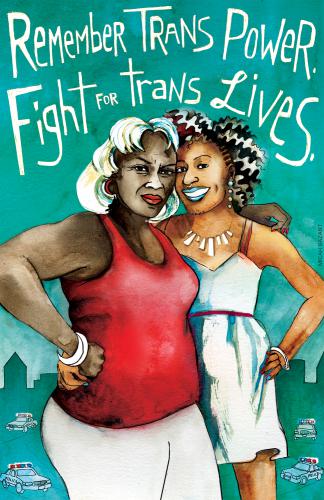 We want to express our profound gratitude and appreciation for the creative vision and generosity of visual artist Micah Bazant for designing our Trans Day of Remembrance Poster this year. Micah also managed the selling and dissemination of this print donating all proceeds to the Audre Lorde Project. As a result of their tireless work, we were able to raise over $1,000 for our on the ground work for racial and gender justice.
Our collaboration with Micah has reminded us the of powerful potential of art infused organizing and has provided us with a template of what meaningful solidarity looks like. Prints are still available and all proceeds go to ALP. Order them here.
If you are an artist interested in creating work for ALP please contact alok
alp [dot] org