ACTION ALERT: Remember Trans Power, Fight for Trans Freedom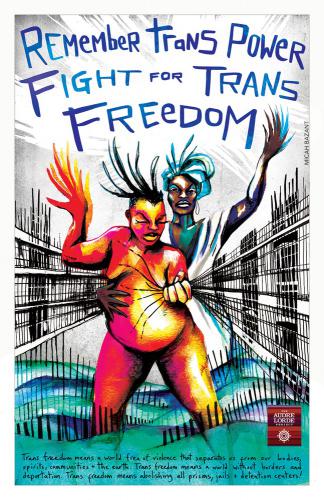 Audre Lorde Project is proud to partner up with Strong Families for a national Trans Day of Resilience visioning project where 8 trans and gender non-conforming artists from across the country partnered up with trans movement organizations to create custom art. We partnered up with Micah Bazant to produce this gorgeous piece for our Trans Day of Remembrance.

You can order the print today and all proceeds go to Audre Lorde Project!