Contact Us
Audre Lorde Project - Manhattan
147 West 24th Street, 3rd Floor
New York, New York 10011-1911
Telephone: 212.463.0342
Fax: 212.463.0344
Audre Lorde Project - Brooklyn
85 South Oxford Street
Brooklyn, New York, 11217-1607
Telephone: 718.596.0342
Fax: 718.596.1328
Manhattan Office Hours
Tuesday - Thursday 1pm-7pm
Staff
Staff are listed in alphabetical order and may be reached via the ALP main number listed above.

Alok Vaid-Menon, Communications & Grassroots Fundraising Coordinator (212) 463-0342 ext. 15 email alok
alp [dot] org

Alok is a trans/national queer south asian solidarity activist and cultural worker who has organized with racial, economic, and gender justice movements in india, south africa, palestine, and currently new york. they are committed to a media making practice that shifts paradigms, redistributes resources, and builds the collective power of queer and trans people of color.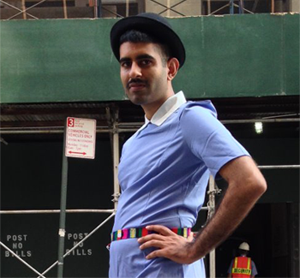 Cara Page, Executive Director (212) 463-0342 ext. 18 email cpage
alp [dot] org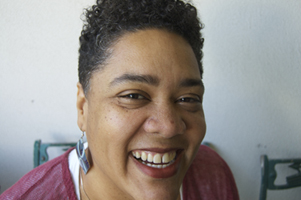 Cara Page is a Black queer feminist cultural worker & organizer. She comes from a long ancestral legacy of organizers and cultural workers from the Southeast to the Northeast. For the past 20 plus years she has worked within the queer & trans liberation movement, reproductive justice movement, the racial and economic justice movements and the National People's Movement Assembly. She continues to organize; create cultural and political spaces that honor our leaders, movements, communal legacies, and mobilize transformative spaces for the safety and well being of our communities.

Cara is currently the Executive Director of the Audre Lorde Project. She is also co-founder and former Coordinator of the Kindred Collective; a southeastern network of healers, health practitioners and organizers seeking ways to respond to and intervene on state violence & generational trauma. She is the former National Director of the Committee on Women, Population & the Environment; and a proud member of Southerners on New Ground, Project South, and INCITE! Women of Color Against Violence.
Elliott Fukui Program Coordinator Organizing (TransJustice) (212) 463-0342 ext.13 email: efukui
alp [dot] org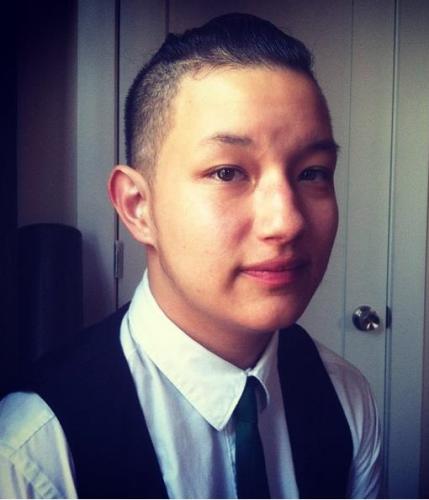 Elliott is a HAPA Nikkei Trans person originally from St. Paul, Minnesota, who is currently residing in Brooklyn, New York and coordinating the TransJustice Program at ALP. He has been an organizer, educator, facilitator and trainer for over ten years, working with organizations like Planned Parenthood, GLSEN, Trans Youth Support Network, the YAYA Network, Youth Power Project, and the War Plays Project. When Elliott isn't busy fighting the power he enjoys whittling, dance parties, reading, sewing, and home spa nights.
Gina George, Program Coordinator: Third Space (212) 463-0342 ext. 16 email: ggeorge
alp [dot] org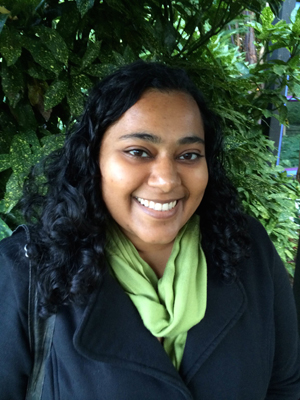 Gina is a queer Mallu social work community organizer born out of New York desi church community, raised on the Women of Color anti-violence movement, and is currently sustaining her growth and sense of wonder in LGBTSTGNC POC community organizing and liberation work. She has worked at Safe Horizon and Queens Community House, and holds an LMSW from the Silberman School of Social Work at Hunter College. As the 3rd Space Support Program Coordinator at ALP, she envisions supporting organizing spaces that center community building, accessibility, community resource development, and language justice. She aims to sustain ALP as a political home where members of the community can enter with their whole selves and actively develop and participate in their wellness strategies.
Gina enjoys hearing and telling stories, using her power drill, people watching at protests, and if she cooks for you, she thinks you are very special.
Irma Bajar, Program Coordinator: Membership (212) 463-0342 ext.17 email: ibajar
alp [dot] org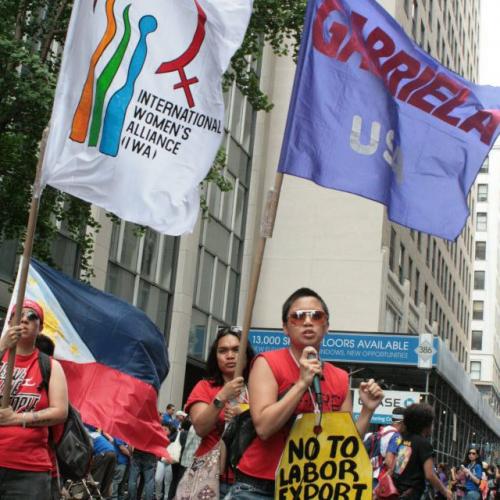 Irma Salvatierra Bajar is a queer Filipino community organizer born and raised in Ewa Beach, Hawaii. She was first introduced to the National Democratic movement of the Philippines in Seattle in 2006 because she was drawn to issues of overseas Filipino migrants. In 2008 Irma moved to NYC and joined Filipinas for Rights and Empowerment (FiRE-NYC). She served as FiRE's Organizing Director for two years and is the former Chairperson of the organization. Currently Irma serves as the Vice-Chair of International Relations for GABRIELA-USA, an overseas chapter of GABRIELA Philippines which is an organization working to advance the struggle of women in the overall movement for national liberation and genuine democracy in the Philippines. Irma wakes up everyday fueled by the resilience of the people in struggle and is grateful for her kasamas/comrades, community, and ohana for giving her the love and support in Serving the People. Irma shared that working at the Audre Lorde Project is like a dream come true and is honored to be serving the community as the membership program coordinator.
Myles Paisley, Administrative Assistant (212) 463-0342 ext. 12 email: mpaisley
alp [dot] org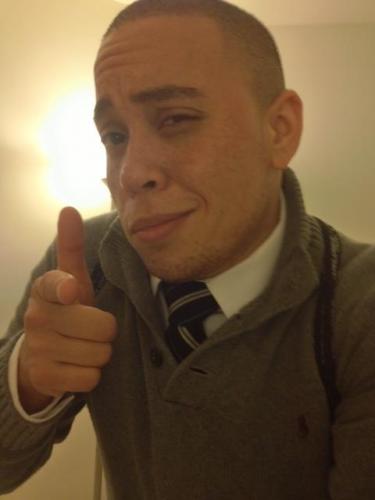 Myles Paisley is a mixed-race queer man of trans experience who was born and raised in New York City. Prior to joining the ALP team, he spent 10 years working in the restaurant industry and honing his culinary prowess. When he's not flexing his administrative muscles, Myles can be found baking the best apple pie you've ever eaten, riding his bike along the Hudson River Greenway, and seeking out the cheapest + tastiest eats the city has to offer.
Roberto C Tijerina, Director of Finance and Administration (212) 463-0342 ext.10 email: rtijerina
alp [dot] org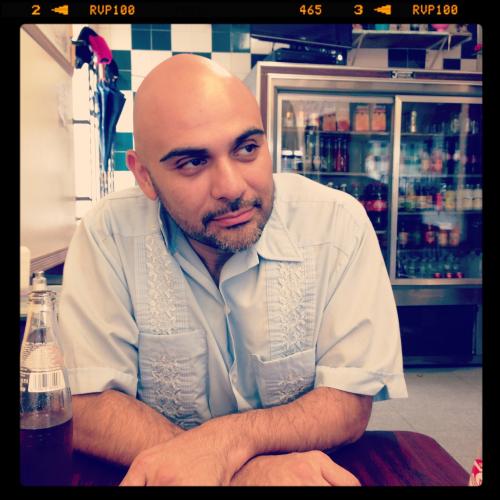 Roberto Tijerina is a queer Latino of immigrant parents whose political work focuses on language justice – an analysis and practice around language as a tool of power. He coordinated the Multilingual Capacity Building Program at Highlander Research and Education Center for four years and coordinated language access for the US Social Forum in Detroit in June 2010.Before moving to NYC to work at ALP, Roberto worked as an activist in Chicago and the South; his three mainstays being LGBT, immigrant, and disability rights. In addition to English, he is fluent in Spanish and American Sign Language.Areas where Roberto's passion exceeds his skill are: singing karaoke, reading tarot cards, and navigating OKCupid.

Tasha Amezcua, Safe Outside the System Coordinator, (212) 463-0342 ext.14 email: tamezcua
alp [dot] org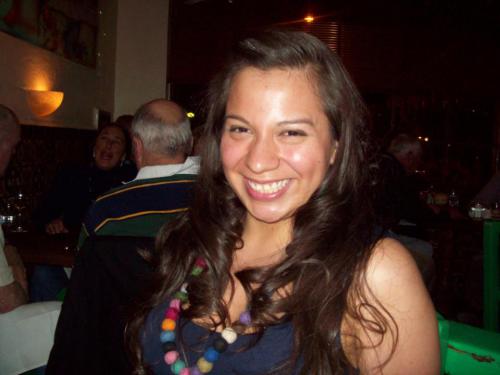 Tasha Amezcua, Safe Outside the System Program Coordinator, is a queer, femme, Chicana survivor of violence and organizer from Santa Ana, CA who has never relied on the cops for safety. She has called New York City her home since 2003, and has 10 years of LGBTSTGNC POC anti-violence community organizing experience. Tasha was an active member of the Safe Outside the System Collective from 2006 to 2009. She wanted to be a nun as a child, but figured out later that the desire was really for queerness, safety, and community. Tasha believes that we are all we need to survive, that we are experts in our own lives, and that community are the folks who show up for you and have your back. Tasha loves cats and bikes.
Board
Hollis Kam, Board Chair
Jonathan Adams

Kim Ford

Tara Shuai Ellison
Trishala Deb

Zahara Raine